"My Dad, Tony Fritzie"
Fritzie family story
Added
by
Bridget Fritzie-gasper
---
I WAS LUCKY ENOUGH TO BE RAISED BY THE BEST FATHER EVER!! HE WAS A HARDWORKING PERSON WHO ALWAYS PUT OTHERS NEEDS IN FRONT OF HIS OWN. HE LOVED EVERYONE AND THERE WAS NEVER ANYTHING HE LOVED MORE THEN HIS FAMILY. WHEN MY FIRST SON JOHN WAS BORN I REMEBER MY DAD SNEAKING BACK TO THE HOSPITAL TO SEE HIM AND COMING AT THE PERFECT TIME WHEN I WAS GIVING JOHN HIS FIRST BATH!! WHAT A GREAT MEMORY FOR ME TO HAVE HE LOVED THAT LITTLE GUY SO MUCH!! HE USE TO COME HOME FROM WORK ON HIS LUNCH BREAK TO FEED HIM OF COURSE AS A GRANDPA HE WOULD FEED HIM EVERYTHING I WOULD NOT LIKE KIT KAT BARS OREOS AND ALL THE JUNK FOOD JOHN WOULD LOVE!! MY DAD TONY FRITZIE THE BEST MAN EVER!!!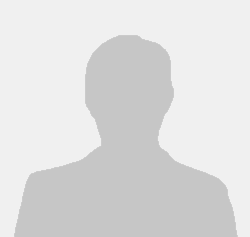 Mini-biography
Born:
Aug 21, 1943
Died:
Feb 2, 1998 (age 54) in Rochester, MN
Cause: MEDICAL