"Waltemaths Camping, Michigan"
Waltemath family story

Added
by
Becky Waltemath
---
Camping with mom & dad & Randy in the UP of Mich. @ Lake Charlivoix at the state park near Boyne City, MI: My parents bought a 22 ft. Coachmen travel trailer way back in the 1960s and each summer my whole family would drive clear up to the UP of Michigan to Lake Charlivoix at the state park nearby to campout for 2 weeks each summer. Sometimes our parents friends would come up there too to spend 2 weeks of a glorious Michigan summer surrounded by forests of evergreen trees and a nearby sandy beach @ Lake Charlivoix. Many were the stary nights we would all sit by the campfires talking about the good old days. This was many decades before the Internet evolved, cellphones, Ipads & all the technological wonders we now have in the 21st cent4ury. Looking back now from the year 2013, all that seemed to really have happened in the real good old days before the wars in Vietnam, Iraq and Afghanistan. Who could have ever dreamed that the USA would become bankrupt or that 9/11 would have ever happened? All of us back thn, we were all innocents never realizing what bad things were waiting for our entire country in the many years ahead. I would have never thought that both of my parents would die and that me & my brother Randy would be the last 2 surviving members of our family. I am writing this on Oct. 1st, 2013 as a TIME CAPSULE so that future generations may come upon both my father and mother's online obituaries to see what great people they both were and how diligently they both raised me and my brother. Thanks mom and dad: you done good raising me and Randy. We both are your legacies.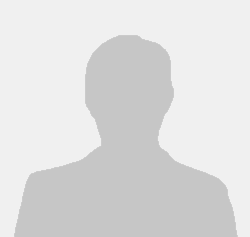 Mini-biography
Born:
Jan 17, 1921 in Chicago, IL
Died:
1971 (age 49) in Lima, OH
Cause: Heart Attack