Shopping in London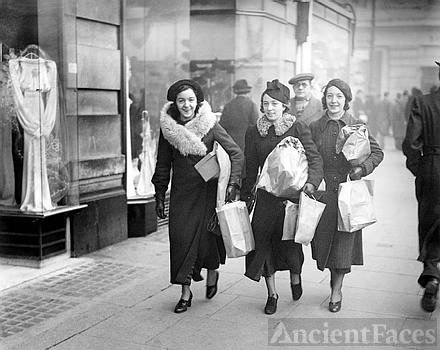 It's 1937, they're shopping for Christmas - and love the coats and sensible shoes!
Macy's, 1948
It's Christmas Eve and shoppers are watching the animated toys in Macy's windows. It looks like Christmas music is being played over the speakers above the windows.
She's doing a bit of shopping!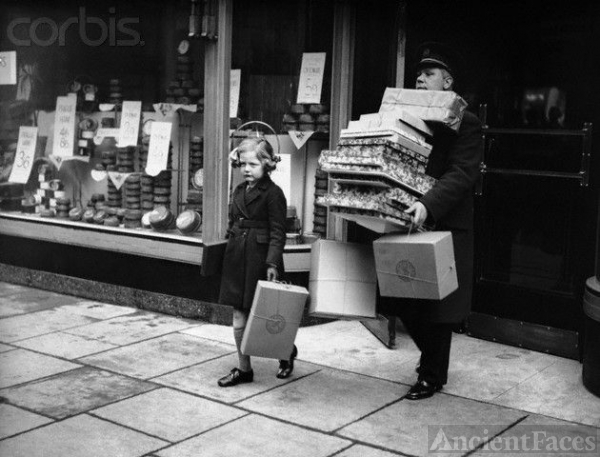 And I want a man to carry all my packages! Lucky girl.
1913 New York City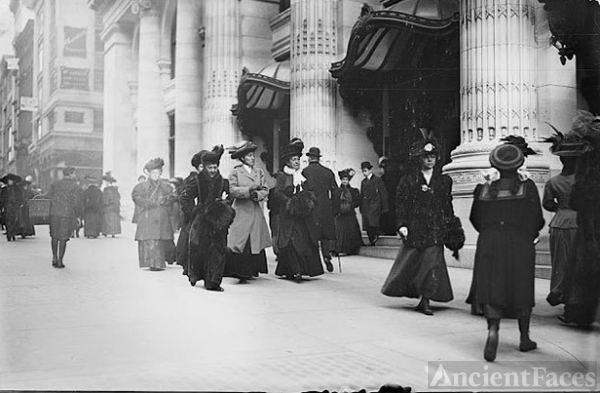 Oh, the muffs! I always wanted a muff when I was a girl. They look so elegant!
Crowd of shoppers, 1947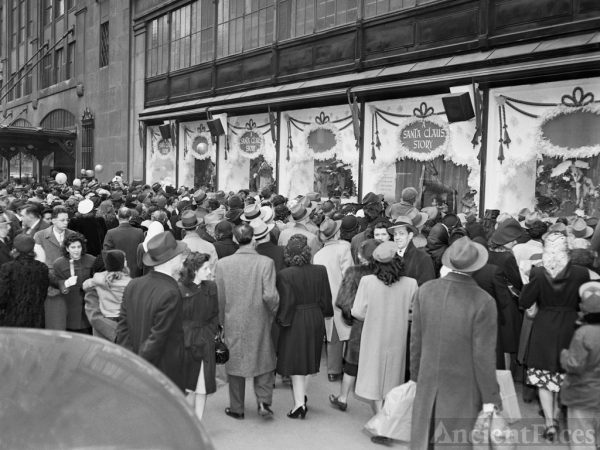 The windows are "A Santa Claus Story" display.
New York City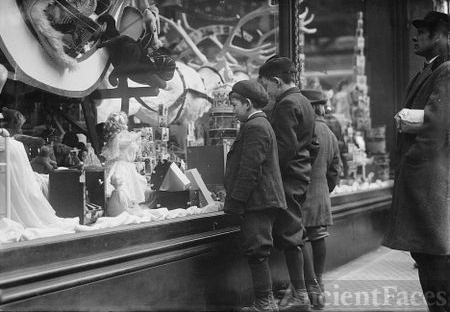 Bet some of those toys move - that's the only way boys would be watching so intently.
Christmas Peddler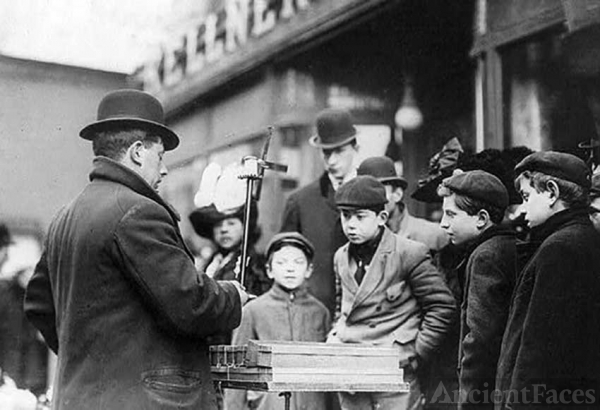 1910 - and those boys are fascinated. I wonder what he's selling?
Have photos that you'd like to see included? Share
your photos
or click "next page" below to see a video of popular toys in the 1950's.