Peaceful And Violent Protests Today Versus Yesterday
May Day was a pre-Christian holiday for centuries. Held anywhere from April 27 to May 1st, it was a celebration of Spring that included dancing, lots of flowers, and festivals. Up until the mid-20th century, dancing around the Maypole was still a popular activity - as was surprising people with small baskets of flowers hung on their doors.

But in the late 1800's, the character of celebrations began to change. It became a day for workers to march and advocate for worker's rights and in some countries such as the Soviet Union, a day to show off military might. May 1st is now celebrated in most countries around the world and is a day set aside to honor the laborers of the world.

The past few decades, May 1st has become a day to march and protest - often, the focus is on everything from immigrants' rights to LGBT awareness to police misconduct. Take a look at some of the protests from the past century and see if they appear any different from now.

Protests of the past century 19th century strikes that resulted in strikers being shot by police, housewives protesting the high price of food (1917), garbage workers refusing to haul garbage (1911), political prisoners in the U.S (1922), protesters against the passage of the ERA (Equal Rights Amendment, which would have guaranteed women equal rights - 1970's)... the United States has a long and diverse history of protests and strikes. Do you know about the following demonstrations? Test your knowledge of U.S. history, good and bad.
Topics: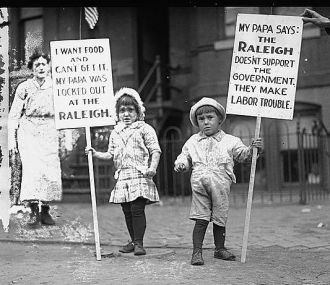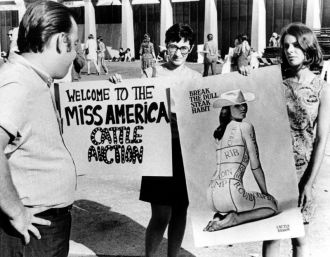 Peaceful And Violent Protests Today Versus Yesterday
Another view of the garbage strike.
Phew!
Mill worker's strike, 1912
Notice the children (who were workers).
Protesting political prisoners
British citizens were prisoners in the U.S. in 1922 due to the Irish uprising.
Police arresting protester
Newspaper strike, 1910 NY.
Single women protest for jobs
1933 New York.
Celebrating women getting the vote 1920
Bomb victims - Anarchist riot
1908 New York City.
1912 strike
The threatening coal mine strike circa 1915
Coal mine strike, 1903
Strike Arbitration Commission
Back to Top