We Thought This Looked Good? How Hairstyles Have Changed
Updated on Oct 01, 2020. Originally added on Apr 18, 2016 by
Kathy Pinna
From intricate curls piled on top of our heads to long, straight, and ironed - hair styles change every decade or so. Can you tell the decade by the styles below? We bet some of them will confuse you!

A brief history of hair during the past 100 years: At the turn of the 20th century, hairstyles began to be more diverse than ever before. Hair was worn fuller and looser and could be long or short. In the 1910s, big bows in the hair also became the rage. By the '20's, the bob, with kiss curls (or spit curls), headbands, and feathers in the hair were added to the mix, as well as marcel waves and snoods. (Anyone have any of their grandmother's snoods?) In the 30's and 40's, many of the previous styles continued - as well as adding long, loose, wavy hair (remember the Veronica Lake look and victory rolls?). All of this - and only half way through the century! Do you remember curling your hair with bobby pins or juice cans? Or beehives, teasing, the wedge, small bows and headbands? Just some of the hairstyles and hair accessories we have all succumbed to!
Topics: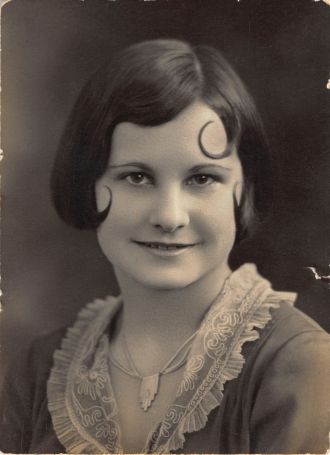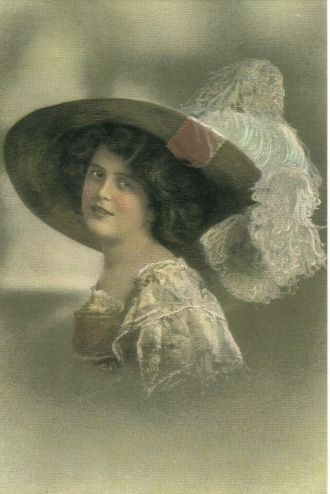 We Thought This Looked Good? How Hairstyles Have Changed
Lots of curl
This 1935 style is soft and close to the head.
The pompadour
In 1899, these sisters model their version of the pompadour.
Feminine curls
In 1872, she had lots of curls. Do you think she used rag curlers?
Kiss curls
1857 CT - kiss curls framing her face. They were called "spit curls" in the 1920's.
"America's first poet"
American women in the 1600's wore their hair severely pulled back, covered by a cap. No fun!
Oh, time under hairdryers!
Circa 1942, women went to the hairdresser once a week - and spent a lot of time under the dryer! (Thank goodness for blowdryers!)
Lady Hamilton
Actually her hair (here, in the 1700's) would fit in today!
Farrah Fawcett hair!
We all wanted this hairdo in the '70's. We didn't know that she had extensions to get this look!
All her own
The ringlets (and the tear) are all natural in this 1904 photo.
The 50's perm
In the 50's a home perm meant that everyone could had a perm.
Classic
This 1957 bun would be in style in any decade
Sleek with soft curl
This 1939 style is soft and feminine
Long and straight
Remember ironing your hair in the late 1960's?
1920's influence
In 1939, this hairstyle shows a marcel and a 1920's influence.
Natural curl
Such long hair - no style per se, just her natural hair.
Have photos that you'd like to see included? Share
your photos
or see photos showing men's facial hair through the past century or so clicking "next page" below.
Back to Top