Adolph Green
(1914 - 2002)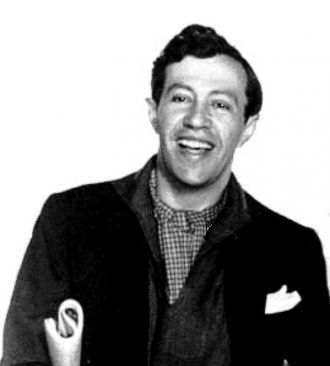 Last Known Residence
New York, New York County, New York 10024
Summary
Adolph Green, father to 2 children, was born on November 2, 1914. He married
Phyllis Newman
, and they gave birth to
Amanda Green
and
Adam Green
. He died on October 23, 2002 at age 87. We know that Adolph Green had been residing in New York, New York County, New York 10024.
1 Follower
Adolph Green
Adolph Green
(1914 - 2002)
Adolph Green
Born December 2, 1914
The Bronx, New York, U.S.
Died October 23, 2002 (aged 87)
New York City, New York, U.S.
Occupation Playwright/Songwriter
Years active 1944–2002
Adolph Green (December 2, 1914 – October 23, 2002) was an American lyricist and playwright who, with long-time collaborator Betty Comden, penned the screenplays and songs for some of the most beloved movie musicals, particularly as part of Arthur Freed's production unit at Metro Goldwyn Mayer, during the genre's heyday. Many people thought the pair were married, but in fact they were not a romantic couple at all. Nevertheless, they shared a unique comic genius and sophisticated wit that enabled them to forge a six-decade-long partnership that produced some of Hollywood and Broadway's greatest hits.
Biography
Green was born in the Bronx to Hungarian Jewish immigrants Helen (née Weiss) and Daniel Green. After high school, he worked as a runner on Wall Street while he tried to make it as an actor. He met Betty Comden through mutual friends in 1938 while she was studying drama at New York University. They formed a troupe called the Revuers, which performed at the Village Vanguard, a club in Greenwich Village. Among the members of the company was a young comedian named Judy Tuvim, who later changed her name to Judy Holliday, and Green's good friend, a young musician named Leonard Bernstein, who he had met in 1937 at a summer camp where Bernstein was the music counselor, frequently accompanied them on the piano. The act's success earned them a movie offer and the Revuers traveled west in hopes of finding fame in Greenwich Village, a 1944 movie starring Carmen Miranda and Don Ameche, but their roles were so small they barely were noticed, and they quickly returned to New York.
Their first Broadway effort teamed them with Bernstein for On the Town, a musical romp about three sailors on leave in New York City that was an expansion of a ballet entitled Fancy Free on which Bernstein had been working with choreographer Jerome Robbins. Comden and Green wrote the lyrics and book, which included sizeable parts for themselves. Their next two musicals, Billion Dollar Baby (1945) and Bonanza Bound (1947) were not successful, and once again they headed to California, where they immediately found work at MGM.
They wrote the screenplay for Good News, starring June Allyson and Peter Lawford, The Barkleys of Broadway for Ginger Rogers and Fred Astaire, and then adapted On the Town for Frank Sinatra and Gene Kelly, sc***ping much of Bernstein's music at the request of Arthur Freed, who did not care for the Bernstein score.
They reunited with Kelly for their most successful project, the classic Singin' in the Rain, about Hollywood in the final days of the silent film era. Considered by many film historians to be the best movie musical of all time, it ranked #10 on the list of the 100 Best American Movies of the 20th Century, compiled by the American Film Institute in 1998. They followed this with another hit, The Band Wagon, in which the characters of Lester and Lily, a husband-and-wife team that writes the play for the show-within-a-show, were patterned after themselves. They were Oscar-nominated twice, for their screenplays for The Band Wagon and It's Always Fair Weather, both of which earned them a Screen Writers Guild Award, as did On the Town.
Their stage work during the next few years included the revue Two on the Aisle, starring Bert Lahr and Dolores Gray, Wonderful Town, an adaptation of the comedy hit My Sister Eileen, with Rosalind Russell and Edie Adams as two sisters from Ohio trying to make it in the Big Apple, and Bells Are Ringing, which reunited them with Judy Holliday as an operator at a telephone answering service. The score, including the standards "Just in Time", "Long Before I Knew You," and "The Party's Over" proved to be one of their richest.
In 1958, they appeared on Broadway in A Party with Betty Comden and Adolph Green, a revue that included some of their early sketches. It was a critical and commercial success, and they brought an updated version back to Broadway in 1977.
Among their other credits are the Mary Martin version of Peter Pan for both Broadway and television, a streamlined Die Fledermaus for the Metropolitan Opera, and stage musicals for Carol Burnett, Leslie Uggams, and Lauren Bacall, among others. Their many collaborators included Garson Kanin, Cy Coleman, Jule Styne, and André Previn.
The team was not without its failures. In 1982, A Doll's Life, an exploration of what Nora did after she abandoned her husband in Henrik Ibsen's A Doll's House, ran for only five performances, although they received Tony Award nominations for its book and score.
In 1980, Green was inducted into the Songwriters Hall of Fame.[1] And, in 1981, he was inducted into the American Theatre Hall of Fame.[2]
In 1989 he appeared as Dr. Pangloss in Bernstein's Candide.
Comden and Green received Kennedy Center Honors in 1991.
Green's third wife was actress Phyllis Newman, who had understudied Holliday in Bells Are Ringing. They had two children, Adam and Amanda, both of whom are songwriters.
His Broadway memorial, with such luminaries as Lauren Bacall, Kevin Kline, Joel Grey, Kristin Chenoweth, Arthur Laurents, Peter Stone, and, of course, Betty Comden in attendance was held at the Shubert Theater on December 4, 2002.
Broadway credits
These shows are collated from the biography above.
A Doll's Life (1982)
Die Fledermaus (1954)
Peter Pan (1954)
Broadway in A Party with Betty Comden and Adolph Green (1958)
Bells Are Ringing (1956)
Wonderful Town (1953)
Two on the Aisle (1951)
Bonanza Bound (1947)
Billion Dollar Baby (1945)
On the Town (1944)
Additional Broadway credits[edit]
The Will Rogers Follies (1991)
Singin' in the Rain (1985)
The Madwoman of Central Park West (1979)
On the Twentieth Century (1978)
Lorelei (1974)
Applause (1970)
Hallelujah, Baby! (1967)
Fade Out – Fade In (1964)
Subways Are For Sleeping (1961)
Do Re Mi (1960)
Say, Darling (1958)
Acting credits[edit]
Greenwich Village (1944) as Revuer (uncredited)
Simon (1980) as Commune Leader
My Favorite Year (1982) as Leo Silver
Lily in Love (1984) as Jerry Silber
I Want to Go Home (1989) as Joey Wellman
Candide (1991) (TV) as Dr. Pangloss / Martin
Frasier (1994) (TV) as Walter (episode: Burying a Grudge)
The Substance of Fire (1996) as Mr. Musselblatt
Awards and nominations[edit]
Year Award Category Work Result
1950 WGA Award Best Written American Musical The Barkleys of Broadway Nominated
On the Town Won
1953 Singin' in the Rain Won
New York Drama Critics' Circle Award Best Musical Wonderful Town Won
1954 Academy Awards Best Writing, Story and Screenplay The Band Wagon Nominated
WGA Award Best Written American Musical Nominated
1956 Academy Awards Best Writing, Story and Screenplay It's Always Fair Weather Nominated
WGA Award Best Written American Musical Nominated
1961 Bells Are Ringing Won
Grammy Award Best Soundtrack Album or Recording of Original Cast from a Motion Picture or TV Nominated
1968 Tony Award Best Composer and Lyricist Hallelujah, Baby! Won
1978 Best Book of a Musical On the Twentieth Century Won
Best Original Score Won
1983 Best Book of a Musical A Doll's House Nominated
Best Original Score Nominated
1986 Best Book of a Musical Singin' in the Rain Nominated
1991 Best Original Score The Will Rogers Follies Won
New York Drama Critics' Circle Award Best Musical Won
1995 National Board of Review Award Distinction in Screenwriting Won
2001 WGA Award Laurel Award for Screen Writing Achievement Won
Share your memories, family stories, & photos so that Adolph is always remembered.
Adolph's immediate relatives including parents, siblings, partnerships and children in the Green family tree.
Relationships:
+ Add
Adolph Green & Phyllis Newman
Spouse: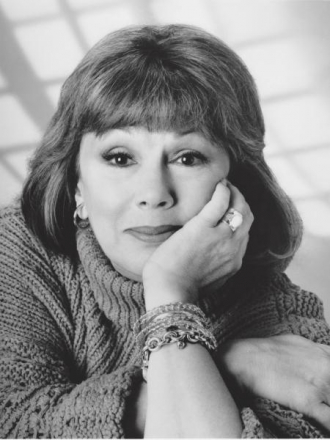 Mar 19, 1933 - Sep 15, 2019
Children: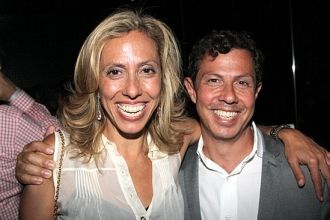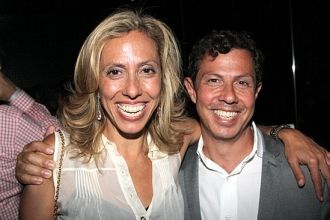 Friends:
Photos and snapshots taken of Adolph Green, his Green family, and locations and places or events from his life.
Share Adolph's obituary or write your own to preserve his legacy.
Adolph Green, Broadway Playwright, Dies at 87
By RICHARD SEVERO OCT. 24, 2002

Adolph Green, the playwright, performer and lyricist who in a six-decade collaboration with Betty Comden was co-author of such hit Broadway musicals as "On the Town," "Wonderful Town" and "Bells Are Ringing" and the screenplays for "Singin' in the Rain" and "The Band Wagon," died today at his home in Manhattan. He was 87.
Ms. Comden and Mr. Green wrote the words for much of the Broadway show music written by Leonard Bernstein, Jule Styne, Cy Coleman, André Previn, Morton Gould, Saul Chaplin, John Frank and Roger Edens. Some of the songs were woven so tightly into the fabric of the musical that they were not readily selected by popular singers and thus did not become well known to the general public. Others, however, became standards. They included "Make Someone Happy," "Just in Time," "The Party's Over" and "Never Never Land," with music by Mr. Styne; "New York, New York (a Hell of a Town)," "Some Other Time," "Ohio" and "Lucky to Be Me," with music by Mr. Bernstein.
In addition to their writing, they performed their own material in nightclubs, on concert stages and on television They appeared on Broadway in "A Party With Betty Comden and Adolph Green" in 1958 and in the revival, in 1977. The reviews were effusively good, and Brendan Gill, writing in The New Yorker, said that they "have never lost their freshness, and it is plainly their intention, growing older, never to grow old."
In show business, where hyperbole can flow thick and fast to describe successful partnerships neither as enduring nor productive as theirs, Comden and Green were beyond adjectives; they were in a category that only they occupied. There was no other team that could match both their quality and productivity over so many years. They were, as The Chicago Tribune noted in 1990, "unchallenged as the longest-running act on Broadway."
Mr. Green was artistically incomplete without Ms. Comden and vice versa. They both knew it and acknowledged it frequently. "Alone, nothing," Mr. Green once told The Washington Post . "Together, a household word, a legend, Romulus and Remus, Damon and Pythias, Loeb and Leopold — Mr. Words and Miss Words."
Mr. Words and Miss Words were so professionally inseparable, so committed to each other, so pleased to have their unique relationship and so happy to talk about it, that many people thought they were married. They were never married and, according to statements they gave to interviewers, never even considered the prospect. Ms. Comden became the wife of a businessman, Steven Kyle, in 1942 (four years after she and Mr. Green embarked on their collaborative effort) and was happy to remain that way until Mr. Kyle's death in 1979. Mr. Green had two unsuccessful marriages before marrying the actress Phyllis Newman in 1960.
Mr. Green is survived by Miss Newman and by a son, Adam, and a daughter, Amanda, both of Manhattan.
Throughout his working life, Mr. Green deferred to Ms. Comden and credited her with being the cause of the team's success. She was always "unforgivably responsible," he told The New York Herald Tribune in 1961. "She is always on time for everything, while I am late for anything. To make matters worse, she invariably appears at, say, producers' conferences, with our latest work of dialogue or lyrics neatly typed and arranged in readable form." He added that "without directly confronting me with my inadequacies, she has always humiliated me fair to distraction. You see, I have lived for years in the shadow of an overwhelming suspicion that all our collaborations have, in reality, been solo efforts, written in toto by Betty alone — an untenable position for me."
Ms. Comden said she wasn't the secret to the team's triumphs; they were. "Everything is together," she explained. "We don't divide the work up. We develop a mental radar, bounce lines off each other." She said that she could not envision a life without the collaboration. Years after it all started, she confessed that "we can still be delighted by something the other says or does."
Styne, who was always pleased with the lyrics they wrote for his songs, called Ms. Comden "realistic" and Mr. Green "dreamistic."
Whoever did what, it was a relationship the critics began raving about in 1938, shortly after a mutual friend named Judy Tuvim, soon to translate her name from Hebrew to English and become Judy Holliday, suggested that they all form some sort of cabaret act. They did, and called it the Revuers. Since they had no money to pay for words and music, Comden and Green created their own, a singular instance in their relationship when they took full responsibility for the music as well as the words.
They opened at the Village Vanguard, a little place downtown owned by Max Gordon (no relation to the rich and famous Broadway producer of the same name). He didn't have a liquor license and felt he needed a little something to entice people to his place, which he saw as one of the last remnants of the Greenwich Village bohemia that had flourished a couple of decades earlier. The Revuers, who included John Frank and Alvin Hammer in addition to Ms. Holliday, Ms. Comden and Mr. Green, opened at the Vanguard in 1939 and, to Mr. Gordon's delight, his business flourished and he was delivered from penury.
A frequent visitor to the Vanguard in those days was a young Harvard graduate named Leonard Bernstein. He hung around so much, playing the piano for the Revuers and so obviously enjoying himself, that the customers thought he was Max Gordon's paid accompanist. There was good reason to believe this, for when the Revuers moved to the Blue Angel, which is what Mr. Gordon called his less bohemian place uptown, Mr. Bernstein appeared there, too, and pounded the piano with great gusto and expertise.
In truth, Mr. Bernstein earned not a dime for his performances. He was an old friend of Mr. Green's, the two having met in 1937 in summer camp. Mr. Green, three years out of De Witt Clinton High School in the Bronx and trying to cope with the Great Depression, was trying to be a counselor. Mr. Bernstein, in between semesters at Harvard, was the camp's music counselor and undisputed music authority.
Adolph Green was born in the Bronx on Dec. 2, 1914, the son of Daniel and Helen Weiss Green, both Hungarian immigrants of modest means. He went to public schools, where he wrote poetry and acted in plays and developed a strong reading habit, which was not reflected in his grades.
He quickly became aware of his estimable ear for music, which enabled him to memorize whole symphonies, concertos and tone poems, and he whistled them wherever he went. After he graduated from high school, he took to hanging around the theater district, and daydreamed that one day, he might make a pretty fair character actor.
He met Ms. Comden while he was an undergraduate at New York University, majoring in drama. At the time, he was looking for work in a Depression that seemed to have no end. They were part of a group of young people who were interested in the arts and these associations led to the creation of the Revuers. It was a curious thing about the Revuers: when they worked in one of Max Gordon's places everyone loved them, but when they were booked elsewhere, as in the Rainbow Room, they bombed. Comden and Green began to wonder what would become of them.
"On the Town" was followed by an especially productive period, which included the book for the 1953 Fred Astaire movie "The Band Wagon," with music by Arthur Schwartz and lyrics by Howard Dietz.
On Broadway in those years, Comden and Green lyrics were heard in "Two on the Aisle," a Jule Styne musical with Bert Lahr (1951), and the musical version of "My Sister Eileen" called "Wonderful Town," in which they were joined by Mr. Bernstein. That 1953 hit starred Rosalind Russell and Edie Adams. The following year they heeded Mr. Robbins's call for help and revamped "Peter Pan," contributing "Never Never Land" and "Wendy" and assuring that Mary Martin's return to Broadway for the first time since "South Pacific" would be felicitous (1954).
Two years later they teamed up with Miss Holliday, Mr. Styne, Mr. Robbins and Bob Fosse for what many theatergoers remember as one of their finest efforts, creating both the book and the lyrics for "Bells Are Ringing" in 1956. For their old friend Miss Holliday, they polished their particular comic talents — always their strong suit — added some poignancy and wrote such memorable songs as "The Party's Over," "I'm Going Back" and "It's a Perfect Relationship."
Among their other musicals were "Do Re Mi" (1960); "Subways Are for Sleeping" (1961); "On the Twentieth Century" (1981) and "The Will Rogers Follies" (1991). They also wrote the book for "Applause," the 1970 hit Charles Strouse-Lee Adams musical starring their friend Lauren Bacall that was based on the film "All About Eve."
They also wrote the screenplay for "Auntie Mame" (1958), which brought them together again with Miss Russell.
Sometimes success didn't appear that way at first. "Singin' in the Rain," for example, did not win rave reviews from all quarters when it was first released. It received only two Academy Award nominations — one for supporting actress (Jean Hagen), the other for its score and songs (mostly the work of Arthur Freed and Nacio Herb Brown; Comden and Green wrote the lyrics for one memorable song, "Moses Supposes.") Their screenplay was not mentioned very much, although much later, critics came to regard the movie as one of the best musicals ever made.
Refresh this page to see various historical events that occurred during Adolph's lifetime.
In 1914, in the year that Adolph Green was born, in June, Archduke Franz Ferdinand of Austria was assassinated by a Yugoslavian national. Austria-Hungary delivered an ultimatum to Serbia. Other major powers took sides - and World War I began: Austria declared war on Serbia; Germany on Russia and France; Britain on Germany . . . and on it went until most of the world was embroiled in the war.
In 1927, at the age of only 13 years old, Adolph was alive when the first "talkie" (a movie with music, songs, and talking), The Jazz Singer, was released. Al Jolson starred as a cantor's son who instead of following in his father's footsteps as expected, becomes a singer of popular songs. Banished by his father, they reconcile on his father's deathbed. It was a tear-jerker and audiences went wild - especially when they heard the songs. Thus begun the demise of silent films and the rise of "talkies".
In 1952, by the time he was 38 years old, on July 2, Dr. Jonas E. Salk tested the first dead-virus polio vaccine on 43 children. The worst epidemic of polio had broken out that year - in the U.S. there were 58,000 cases reported. Of these, 3,145 people had died and 21,269 were left with mild to disabling paralysis.
In 1966, by the time he was 52 years old, on September 8th, the first Star Trek episode, "The Man Trap," was broadcast on NBC. The plot concerned a creature that sucked salt from human bodies. The original series only aired for 3 seasons due to low ratings.
In 1977, when he was 63 years old, on January 21st, President Carter pardoned "draft dodgers" - men who avoided the draft during the Vietnam War. He fulfilled a campaign promise with the pardon. But it only applied to civilian evaders - the estimated 500,000 to 1 million active-duty personnel who went AWOL were not included.
"Thank you for helping me find my family & friends again so many years after I lost them. I get the chance to remember them all this time later."

Highlights of just a few of the many successes of sharing memories on AncientFaces. From reuniting lost or 'orphan' photos with their families, seeing faces of relatives for the first time, to the many connections made with family & friends.

These special moments are why it's important we share.
Back to Top