Judy Garland
(1922 - 1969)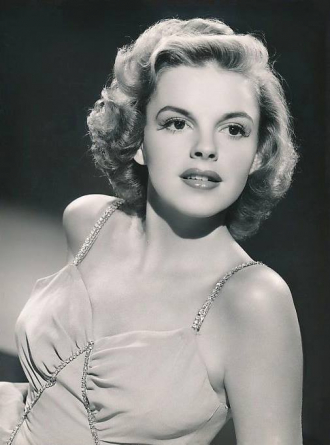 Born
June 10, 1922
Grand Rapids, Minnesota United States
Death
June 22, 1969
London, United Kingdom
Other Names
Frances Ethel (Gumm)
Summary
Judy Garland, mother to 3 children, was born on June 10, 1922 in Grand Rapids, Minnesota. She was born to
Ethel Marion Gumm
and
Francis Avent Gumm
, with siblings
Suzanne
and
Virginia
. Judy's partner was
Vincente Minnelli
, and they gave birth to
Liza May Minnelli
. She would also marry
Sidney Luft
on June 8, 1952 and they later divorced on May 19, 1965. They gave birth to
Lorna Luft
and
Joey Luft
. Judy died on June 22, 1969 in London, United Kingdom at 47 years old.
Updated: October 26, 2020
6 Followers
Judy Garland
Judy Garland
(1922 - 1969)
She was so close to Si Seadler that after her opening at the Palace we were invited to her party at El Morocco. She said, "Si. You have to dance with me." It was a wonderful night.

Born June 10, 1922 in Grand Rapids, Minnesota, USA
Died June 22, 1969 in Belgravia, London, England, UK (barbiturate overdose)
Birth Name Frances Ethel Gumm
Nicknames Baby Gumm
Miss Show Business
Joots
Height 4' 11½" (1.51 m)

One of the brightest, most tragic movie stars of Hollywood's Golden Era, Judy Garland was a much-loved character whose warmth and spirit, along with her rich and exuberant voice, kept theatre-goers entertained with an array of delightful musicals.

She was born Frances Ethel Gumm on 10 June 1922 in Minnesota, the youngest daughter of vaudevillians Ethel Marion (Milne) and Francis Avent Gumm. She was of English, along with some Scottish and Irish, descent. Her mother, an ambitious woman gifted in playing various musical instruments, saw the potential in her daughter at the tender age of just 2 years old when Baby Frances repeatedly sang "Jingle Bells" until she was dragged from the stage kicking and screaming during one of their Christmas shows and immediately drafted her into a dance act, entitled "The Gumm Sisters", along with her older sisters Mary Jane Gumm and Virginia Gumm. However, knowing that her youngest daughter would eventually become the biggest star, Ethel soon took Frances out of the act and together they traveled across America where she would perform in nightclubs, cabarets, hotels and theaters solo.

Her family life was not a happy one, largely because of her mother's drive for her to succeed as a performer and also her father's closeted homosexuality. The Gumm family would regularly be forced to leave town owing to her father's illicit affairs with other men, and from time to time they would be reduced to living out of their automobile. However, in September 1935 the Gumms', in particular Ethel's, prayers were answered when Frances was signed by Louis B. Mayer, mogul of leading film studio MGM, after hearing her sing. It was then that her name was changed from Frances Gumm to Judy Garland, after a popular '30s song "Judy" and film critic Robert Garland.

Tragedy soon followed, however, in the form of her father's death of meningitis in November 1935. Having been given no assignments with the exception of singing on radio, Judy faced the threat of losing her job following the arrival of Deanna Durbin.
Knowing that they couldn't keep both of the teenage singers, MGM devised a short entitled Every Sunday (1936) which would be the girls' screen test. However, despite being the outright winner and being kept on by MGM, Judy's career did not officially kick off until she sang one of her most famous songs, "You Made Me Love You", at Clark Gable's birthday party in February 1937, during which Louis B. Mayer finally paid attention to the talented songstress.

Prior to this her film debut in Pigskin Parade (1936), in which she played a teenage hillbilly, had left her career hanging in the balance. However, following her rendition of "You Made Me Love You", MGM set to work preparing various musicals with which to keep Judy busy. All this had its toll on the young teenager, and she was given numerous pills by the studio doctors in order to combat her tiredness on set. Another problem was her weight fluctuation, but she was soon given amphetamines in order to give her the desired streamlined figure. This soon produced the downward spiral that resulted in her lifelong drug addiction.

In 1939, Judy shot immediately to stardom with The Wizard of Oz (1939), in which she portrayed Dorothy, an orphaned girl living on a farm in the dry plains of Kansas who gets whisked off into the magical world of Oz on the other end of the rainbow. Her poignant performance and sweet delivery of her signature song, 'Over The Rainbow', earned Judy a special juvenile Oscar statuette on 29 February 1940 for Best Performance by a Juvenile Actor. Now growing up, Judy began to yearn for meatier adult roles instead of the virginal characters she had been playing since she was 14. She was now taking an interest in men, and after starring in her final juvenile performance in Ziegfeld Girl (1941) alongside glamorous beauties Lana Turner and Hedy Lamarr, Judy got engaged to bandleader David Rose in May 1941, just two months after his divorce from Martha Raye. Despite planning a big wedding, the couple eloped to Las Vegas and married during the early hours of the morning on 28 July 1941 with just her mother Ethel and her stepfather Will Gilmore present. However, their marriage went downhill as, after discovering that she was pregnant in November 1942, David and MGM persuaded her to abort the baby in order to keep her good-girl image up. She did so and, as a result, was haunted for the rest of her life by her 'inhumane actions'. The couple separated in January 1943.

Vincente began to mold Judy and her career, making her more beautiful and more popular with audiences worldwide. He directed her in The Clock (1945), and it was during the filming of this movie that the couple announced their engagement on set on 9 January 1945. Judy's divorce from David Rose had been finalized on 8 June 1944 after almost three years of marriage, and despite her brief fling with Orson Welles, who at the time was married to screen sex goddess Rita Hayworth, on 15 June 1945 Judy made Vincente her second husband, tying the knot with him that afternoon at her mother's home with her boss Louis B. Mayer giving her away and her best friend Betty Asher serving as bridesmaid. They spent three months on honeymoon in New York and afterwards Judy discovered that she was pregnant.

On 12 March 1946 in Los Angeles, California, Judy gave birth to their daughter, Liza Minnelli, via caesarean section. It was a joyous time for the couple, but Judy was out of commission for weeks due to the caesarean and her postnatal depression, so she spent much of her time recuperating in bed. She soon returned to work, but married life was never the same for Vincente and Judy after they filmed The Pirate (1948) together in 1947. Judy's mental health was fast deteriorating and she began hallucinating things and making false accusations toward people, especially her husband, making the filming a nightmare. She also began an affair with aspiring Russian actor Yul Brynner, but after the affair ended, Judy soon regained health and tried to salvage her failing marriage. She then teamed up with dancing legend Fred Astaire for the delightful musical Easter Parade (1948), which resulted in a successful comeback despite having Vincente fired from directing the musical. Afterwards, Judy's health deteriorated and she began the first of several suicide attempts. In May 1949, she was checked into a rehabilitation center, which caused her much distress.

She soon regained strength and was visited frequently by her lover Frank Sinatra, but never saw much of Vincente or Liza. On returning, Judy made In the Good Old Summertime (1949), which was also Liza's film debut, albeit via an uncredited cameo. She had already been suspended by MGM for her lack of cooperation on the set of The Barkleys of Broadway (1949), which also resulted in her getting replaced by Ginger Rogers. After being replaced by Betty Hutton on Annie Get Your Gun (1950), Judy was suspended yet again before making her final film for MGM, entitled Summer Stock (1950). At 28, Judy received her third suspension and was fired by MGM, and her second marriage was soon dissolved.

Spouse (5)
Mickey Deans (15 March 1969 - 22 June 1969) ( her death)
Mark Herron (14 November 1965 - 9 January 1969) ( divorced)
Sidney Luft (8 June 1952 - 19 May 1965) ( divorced) ( 2 children)
Vincente Minnelli (15 June 1945 - 29 March 1951) ( divorced) ( 1 child)
David Rose (28 July 1941 - 8 June 1944) ( divorced)
Share your memories, family stories, & photos so that Judy is always remembered.
Judy's immediate relatives including parents, siblings, partnerships and children in the Garland family tree.
Parents:
Siblings:
Relationships:
+ Add
Judy Garland & Vincente Minnelli
Spouse: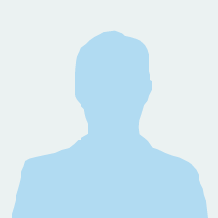 Feb 28, 1903 - Jul 25, 1986
Children: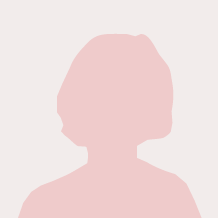 + Add
Judy Garland & Sidney Luft
June 8, 1952 - May 19, 1965
Cause of Separation: Divorce

Spouse: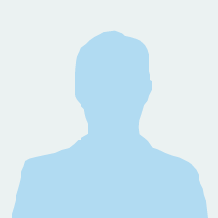 Nov 2, 1915 - Sep 15, 2005
Children: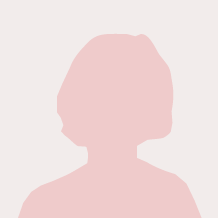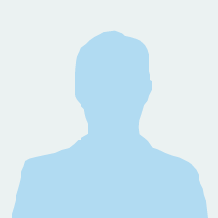 Friends:
Photos and snapshots taken of Judy Garland, her Garland family, and locations and places or events from her life.
Share Judy's obituary or write your own to preserve her legacy.
June 23, 1969
OBITUARY
Judy Garland, 47, Star of Stage and Screen, Is Found Dead in Her London Home
Special to The New York Times
London, June 22--Judy Garland, whose successes on stage and screen were later overshadowed by the pathos of her personal life, was found dead in her home here today.
The cause of death of the 47-year-old singer was not immediately established, and an autopsy was scheduled. [Reuters reported that police sources said a preliminary investigation revealed nothing to suggest that Miss Garland had taken her own life.]
Miss Garland's personal life often seemed a fruitless search for the happiness promised in "Over the Rainbow," the song she made famous in the movie "The Wizard of Oz."
Her father died when she was 12 years old; the pressures of adolescent stardom sent her to a psychiatrist at the age of 18; she was married five times; she was frequently ill; her singing voice faltered, and she suffered from the effects of drugs she once said were prescribed either to invigorate or tranquilize her.
She came here at the end of last year to play a cabaret in another of the "comeback" performances that dotted her last 15 years.
Three months ago she married Mickey Deans, a discotheque manager. It was Mr. Deans, her fifth husband, who found Miss Garland dead on the bathroom floor in their home in the Belgravia district.
Also surviving are three children, Liza Minnelli, the singer and actress, and Lorna and Joseph Luft.
Moved by Compulsion
Judy Garland's career was marked by a compulsive quality that displayed itself even during her first performance at the age of 30 months at the New Grand Theater in Grand Rapids, Minn. Here, the story is told, Frances Gumm--both her parents were vaudeville players--sang "Jingle Bells" on a Christmas program. She responded so favorably to the footlights that her father was forced to remove her after she had repeated the song seven times.
She made more than 35 films, once set a New York vaudeville record with an engagement of 19 weeks and 184 performances, cut numerous records and in recent years made frequent television appearances.
Her other films include, "Every Sunday," "Babes In Arms," "Little Nellie Kelly," "For Me and My Gal," "The Harvey Girls," "Meet Me in St. Louis," "The Pirate," "Easter Parade," "A Star Is Born," "Judgment at Nuremberg," and "A Child Is Waiting."
She was the kind of movie personality whose private life defined much of her public response. Whenever she stepped out on a stage in recent years, she brought with her, whether she welcomed it or not, all the well-publicized phantoms of her emotional breakdowns, her career collapses and her comebacks.
The pressures of performing began for her at an early age. When she was 18 and Louis B. Mayer's favorite at Metro-Goldwyn-Mayer Studios making $150,000 a picture, she was already seeing a psychiatrist.
Recounts Experience
She wrote about the experience years later: "No wonder I was strange. Imagine whipping out of bed, dashing over to the doctor's office, lying down on a torn leather couch, telling my troubles to an old man who couldn't hear, who answered with an accent I couldn't understand, and then dashing to Metro to make movie love to Mickey Rooney."
It was during this period that she also began taking stimulants and depressants. "They'd give us pep pills," she wrote. "Then they'd take us to the studio hospital and knock us cold with sleeping pills . . . after four hours they'd wake us up and give us the pep pills again . . .
"That's the way we worked, and that's the way we got thin. That's the way we got mixed up. And that's the way we lost contact."
Less than 10 years after these experiences, at the age of 28, the singer attempted suicide.
The unhappiness that plagued her during the last few years alone included the breakup of her 13- year marriage to Sid Luft, a film director and the third of her five husbands; a subsequent bitter custody fight over their children, Lorna and Joseph, with Mr. Luft accusing her of having attempted suicide on at least 20 occasions; sudden hospitalizations for causes ranging from paralysis to unconsciousness after a fall in a hotel room, and the breaking of her voice during appearances in several cities.
Miss Garland was born in Grand Rapids on June 10, 1922, the youngest of three daughters of Frank Avent and Ethel Marian Gumm. Her parents billed themselves in vaudeville as Jack and Virginia Lee.
Garland was her mother's maiden name. When the family arrived in Hollywood in 1936, the 14- year-old singer, who made her feature film debut in "Pigskin Parade," was billed as Judy Garland.
At 17, playing the pig-tailed girl in "The Wizard of Oz," she sang the song that became her trademark, "Over the Rainbow"--a wistful pursuit of happiness that seemed, to her, unattainable.
In 1939, "The Wizard of Oz" earned her a special Oscar.
Ray Bolger, the dancer, actor and singer, who played the Scarecrow in "The Wizard," made it plain yesterday that Miss Garland's charisma was notable even when they made that film.
Three months after she had signed the contract with M-G-M,
By 1942, Miss Garland had passed the awkward age through a popular series of musical comedies with Mr. Rooney, and was playing love scenes with Gene Kelly in "For Me and My Gal." She was already one of the top box-office stars at the most celebrated star studio in Hollywood.
Her personal troubles had already begun. She was married to the composer-pianist David Rose in 1941. They were divorced three years later. The next year she was married to her director, the gifted musical specialist, Vincente Minnelli.

Under her husband's guidance, her career flourished. She sang "The Trolley Song" in "Meet Me in St. Louis" and was praised for her first nonsinging dramatic performance, in "The Clock."

By 1948, when Miss Garland played with Gene Kelly in "The Pirate," and Fred Astaire in "Easter Parade," she was indisputably the leading musical star in films.



In January 2017, Garland's children, Liza Minnelli, Lorna Luft and Joe Luft, brought their mother's remains "home to Hollywood" from her original burial site at New York's Ferncliff Cemetery to the Hollywood Forever Cemetery in Los Angeles California.
Refresh this page to see various historical events that occurred during Judy's lifetime.
In 1922, in the year that Judy Garland was born, on December 6th, the Irish Free State, a self-governing dominion of the British Empire, was officially proclaimed. While establishing some independence for the people of Ireland, it did not create a fully independent Ireland and the fighting continued.
In 1931, by the time she was only 9 years old, in March, "The Star Spangled Banner" officially became the national anthem by congressional resolution. Other songs had previously been used - among them, "My Country, 'Tis of Thee", "God Bless America", and "America the Beautiful". There was fierce debate about making "The Star Spangled Banner" the national anthem - Southerners and veterans organizations supported it, pacifists and educators opposed it.
In 1947, Judy was 25 years old when on November 25th, the Hollywood "Black List" was created by the House Un-American Activities Committee (HUAC). Ten Hollywood writers and directors had refused to testify to the Committee regarding "Communists" or "Reds" in the movie industry. The next day, the blacklist was created and they were fired.
In 1958, when she was 36 years old, on January 31st, Explorer I, the United States' answer to Sputnik I (and 2,) was launched. America had entered the Space Race. The first spacecraft to detect the Van Allen radiation belt, it remained in orbit until 1970.
In 1969, in the year of Judy Garland's passing, on January 20th, Richard M. Nixon became the 37th President of the United States. Previously the Vice President to President Eisenhower, Nixon was the only President to resign in office - in his second term.
"Thank you for helping me find my family & friends again so many years after I lost them. I get the chance to remember them all this time later."

Highlights of just a few of the many successes of sharing memories on AncientFaces. From reuniting lost or 'orphan' photos with their families, seeing faces of relatives for the first time, to the many connections made with family & friends.

These special moments are why it's important we share.
Back to Top