Anna May and Mildred Virginia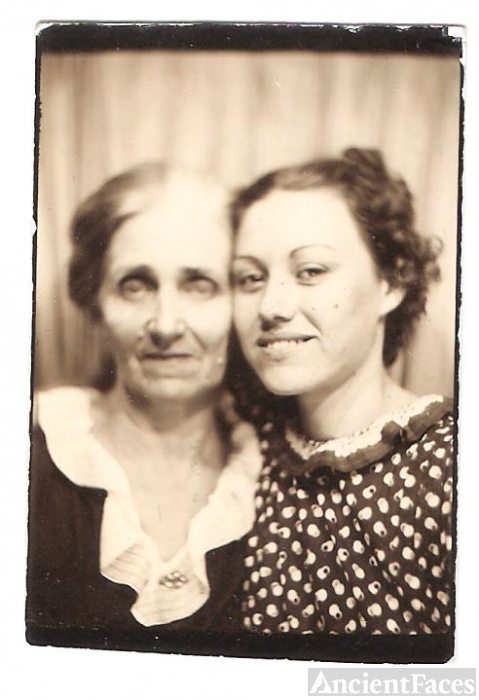 During their younger years. My G'ma Anna May Smith was mother to M. Virginia who was my mother.
Anna May (Gulick) Smith:
born May 189? Hannibal MO
died June 1968 Rolla Phelps MO
Mildred Virginia (Smith) Peck:
born April 20 1917 Monroe City MO
died November 11 2008 Grapevine Tarrant TX
Photo date very approximate; photo location unknown.
Taken:
at Unknown, in Rolla Phelps, Missouri USA
Comment on Anna May and Mildred Virginia
Popular Topics in History
Back to Top