Grandma Childres & Daughters
Description:
Cabinet Card Photo, no photographer or place backmark, Says, "Grandma Childres Mother Williams mother & her 4 sisters taken in 1784" Cabinet card photos were not invented until the late 1850's so the writing is incorrect.There is a marriage of William E. Williams and Lee Childress in Coles Co., IL in 1881. I have also posted a photo of the W.E. Williams family taken in Coles Co. and I am assuming these are all related. If anyone can clarify, please let me know.

From other photos in my possession, I think this may have been taken in Coles Co., IL. Does anyone know the names of the women?
Date & Place:
in Illinois USA
People: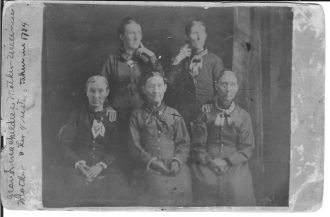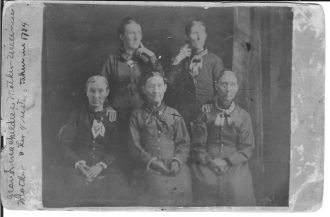 Back to Top