John Sositko with his grandchildren
Description:
Grandpa "Tata", John Sositko with some of his grandchildren. The grandchildren in the photo are Terry Cook, John "Johnny" Sositko, Robert "Bob" Sositko, Michaele Cook, Sherry Cook, and Gary Ridenour in Hamilton, Butler County, Ohio. This photo was most likely taken in 1962. They were in the back yard of Joseph "Joe" Sositko's house. Terry, Michaele and Sherry were the daughters of Helen J. (Sositko) Henry Cook. Johnny and Bob were the sons of Joseph "Joe" Sositko. Gary was the son of Mary (Sositko) Ridenour. This photo was probably taken the same day as the photo of John Sositko with most of his children and their spouses.
John Sositko died in 1963 at 81 years old. His granddaughter, Terry remembers that her grandfather liked music from the singer Bobby Vinton. He liked the song 'Roses Are Red (My Love)' and he would sing along with the song. She also remembers her grandfather singing along with the song Blue Velvet (or Blue on Blue) but he may have heard Bobby Vinton singing the song on TV or radio before the album was released because her grandfather died by May 1963.
There is an audio tape from December 1962 (Christmas) of John Sositko talking (in English), singing Polish songs and Christmas songs in Polish on it.
Robert Sositko was in the U.S. Navy during the Vietnam War.
Date & Place:
in Hamilton, Butler County, Ohio United States
People: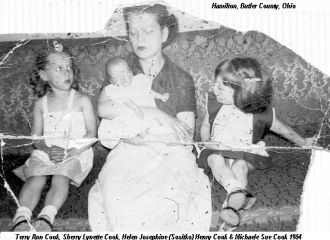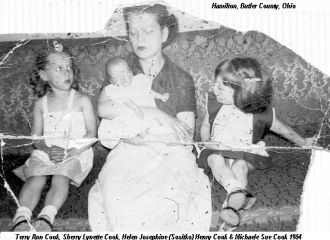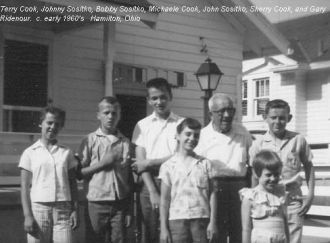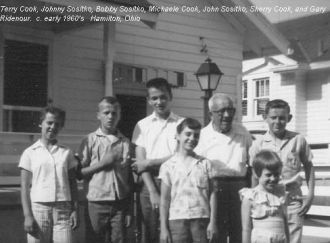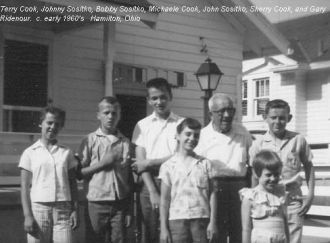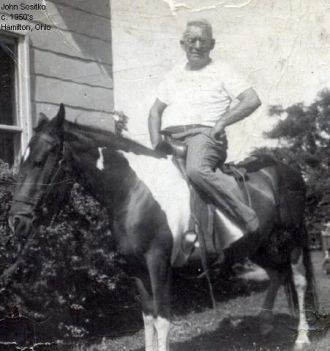 Back to Top