Loading...one moment please

04/17/2018
Lee K. Rosenzweig, baby
A photo of Lee K. Rosenzweig as a baby
Date & Place:
Not specified or unknown.
People tagged
in this photo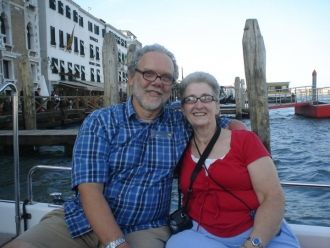 Lee Rosenzweig, a wonderful, loving man, left this life Dec. 28, 2017, after a long battle with cancer. Lee was born in Brooklyn, N.Y., March 10, 1942. He had many careers in his lifetime. At 17 he sold greeting cards door to door in Midwood, Brooklyn. He worked for G.H.I. and helped develop the first dental insurance in the U.S. He worked as an agent on the docks and was a salesman for a grocery chain, to name a few. His last job before leaving New York was a taxi driver. He inherited some money from a family friend and moved to Chester, Arkansas in 1972 to live the simple life and living off the land for 17 years. He met his future wife at that time, but neither of them knew it. A chance meeting 16 years later, he and Lonnadene fell in love and married in 1989. He then went back to school, became an LPN and worked as an LPN for several years. He had the opportunity to teach nurse's aide classes and later was a clinical instructor for the LPN program at Westark College. When that ran its course, he went to work for the Fort Smith public school system as a paraprofessional. He loved his students and they loved him. When he retired at the age of 70 he became a substitute teacher. He loved to work and had no plans to stop. He and his wife, Lonnadene, loved to cruise and visited 42 countries, a fact he was very proud of. Even though he was born and raised in the Jewish faith, he later embraced Christianity and was baptized. He described himself as a "Messianic Jew." He was the chairman of services for many years at Church of God on Jackson Street. He leaves to cherish his memory his wife, Lonnadene Rosenzweig of the home; one son, Meyer Israel Rosenzweig and former wife Sarah of Mountainburg; and two grandsons, Roland and Zeb, both of Mountainburg. He will be missed by his many friends and family. Visitation will be Friday from 5-7 p.m. at Lewis-Roberts Funeral Chapel, 4817 Kelley Highway, Fort Smith, Arkansas.
Amanda S. Stevenson
For fifty years I have been a Document Examiner and that is how I earn my living. For over 50 years I have also been a publicist for actors, singers, writers, composers, artists, comedians, and many progressive non-profit organizations. I am a Librettist-Composer of a Broadway musical called, "Nellie Bly" and I am in the process of making small changes to it. In addition, I have written over 100 songs that would be considered "popular music" in the genre of THE AMERICAN SONGBOOK.
My family consists of four branches. The Norwegians and The Italians and the Norwegian-Americans and the Italian Americans.
Back to

Top