Loading...one moment please

12/13/2016
Macy's Santa Claus
A photo of Macy's Santa Claus in 1924. Christmas is coming!
People tagged
in this photo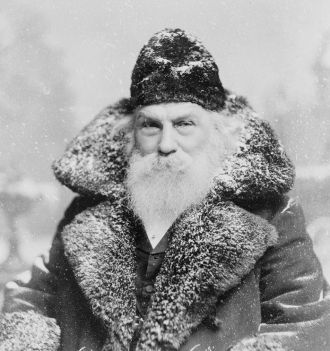 Santa Claus, aka Saint Nick, Kris Kringle, Sinterklaas, Père Noël, Babbo Natale, Pelznickel, Topo Gigio and many other names, provides joy and presents to children around the world on Christmas. It is believed that the legend of Santa Claus can be traced back to a monk named St. Nicholas who was born around 280 A.D. in Patara, Turkey. St. Nicholas had inherited wealth and gave away much (if not all) of his inheritance to the poor and suffering. There are numerous stories of the impact of his kindness, and over the years he earned a reputation of being a protector of children. He died on December 6th and each year on his death traditions held that it was a particularly lucky day to make large purchases or get married. Santa became popular in American traditions around the founding of the United States of America when a settlement of Dutch families gathered to honor the anniversary of St. Nicholas' death. By the early 1800s, and in particular by 1820, stores began to advertise Christmas shopping.
Kathy Pinna
I'm a Founder of AncientFaces and support the community answering questions & helping members make connections to the past (thus my official title of Founder & Content and Community Support ). For me, it's been a labor of love for over 20 years. I truly believe with all of my heart that everyone should be remembered for generations to come. I am 2nd generation San Jose and have seen a lot of changes in the area while growing up. We used to be known as the "Valley of Heart's Delight" (because the Valley was covered with orchards and there were many canneries to process the food grown here, which shipped all over the US) - now we have adopted the nickname "Capital of Silicon Valley" and Apple, Ebay, Adobe, Netflix, Facebook, and many more tech companies are within a few miles of my current home in San Jose (including AncientFaces). From a small town of 25,000, we have grown to 1 million plus. And when you add in all of the communities surrounding us (for instance, Saratoga, where I attended high school, living a block from our previous Mayor), we are truly one of the big cities in the US. I am so very proud of my hometown. For more information see Kathy - Founder & Content and Community Director
My family began AncientFaces because we believe that unique photos and stories that show who people are/were should be shared with the world.
Sandra Alford
About me:
I haven't shared any details about myself.
Back to

Top