Mother and Daughter
Description:
Terry Ann (Cook) Tuttle Bradley and her daughter, Pamela Renee Tuttle in early 1967 in Hamilton, Butler County, Ohio. I think I was told this photo was taken at Easter time. The bonnet and sweater on Pamela was made by Jennie (Sositko) Cayse Harrison.
Terry was born in 1948. Her parents were Helen Josephine Sositko and Fred William "Bud" Cook. Pamela was born in 1966. Her father was Elvin Charles Tuttle.
Date & Place:
in Hamilton, Butler County, Ohio United States
People: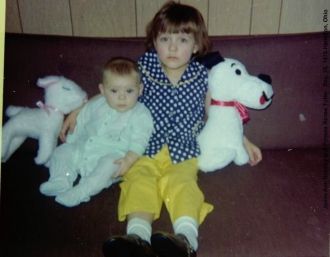 Nov 15, 1966 - Unknown
1966 - ?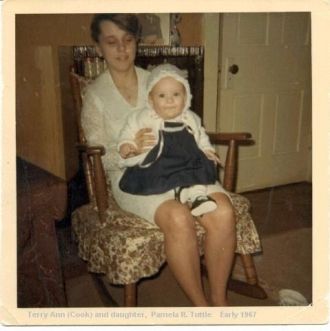 Back to Top