Santa Surrounded By Gifts
Loading...one moment please

01/07/2012
Santa Surrounded By Gifts
Jolly Saint Nick surrounded with toys ready to give out to the children.
People tagged
in this photo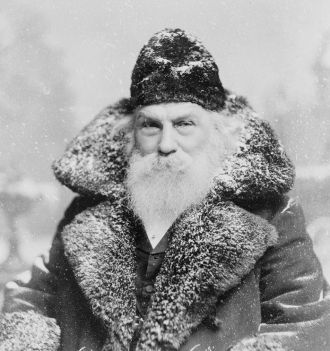 Santa Claus, aka Saint Nick, Kris Kringle, Sinterklaas, Père Noël, Babbo Natale, Pelznickel, Topo Gigio and many other names, provides joy and presents to children around the world on Christmas. It is believed that the legend of Santa Claus can be traced back to a monk named St. Nicholas who was born around 280 A.D. in Patara, Turkey. St. Nicholas had inherited wealth and gave away much (if not all) of his inheritance to the poor and suffering. There are numerous stories of the impact of his kindness, and over the years he earned a reputation of being a protector of children. He died on December 6th and each year on his death traditions held that it was a particularly lucky day to make large purchases or get married. Santa became popular in American traditions around the founding of the United States of America when a settlement of Dutch families gathered to honor the anniversary of St. Nicholas' death. By the early 1800s, and in particular by 1820, stores began to advertise Christmas shopping.
AncientFaces
This account is shared by Community Support (Kathy Pinna & Daniel Pinna & Lizzie Kunde) so we can quickly answer any questions you might have. Please reach out and message us here if you have any questions, feedback, requests to merge biographies, or just want to say hi!
2020 marks 20 years since the inception of AncientFaces. We are the same team who began this community so long ago. Over the years it feels, at least to us, that our family has expanded to include so many. Thank you!
Back to

Top