Selling Horses Ontario, OR
Description:
This is a photo of a horse herd being loaded onto rail road cars in Ontario, OR. Handwriting on the back reads," Grandfather sold 1,100 head of horses and colts sold for $55,000 on Ontario, Oregon. Trains on the sideing to take them away. ----Will R. King of Salem----with grandfather and Uncle Ira.

Does anyone know who "Grandfather" and "Uncle Ira" are?
Date & Place:
at Ontario, in Malheur County, Oregon USA
People: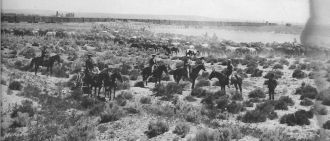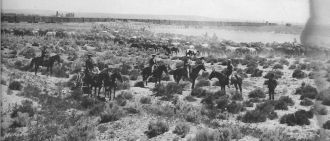 Back to Top