two young girls and baby,baptism
Description:
This photo is also from my Aunt Rosiland Loiacano Minkoff's album. The families were from NY and PA and originally from Italy. They were all Catholics. (Loiacano,Randazzo)
She says the girl on the right is Frances Loiacano b. 1907 m. John DeMarco. The baby is Gaspar Bacarella b. 1918 and the girl on the right is Angelina Loiacano called Jean b.1911 m. Peter Morano.
People: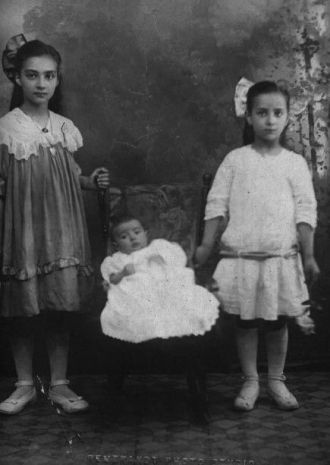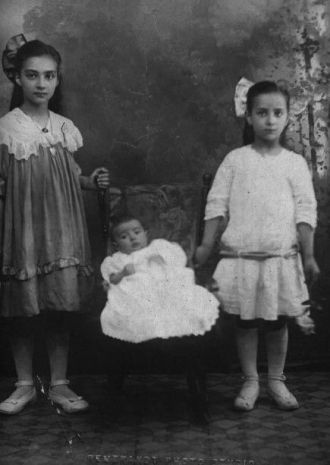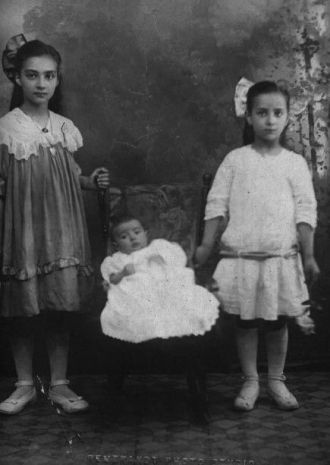 Back to Top