Loading...one moment please

03/20/2023
FRANK ABBUNDANDO
Organized Crime Figure.
Date & Place:
Not specified or unknown.
People tagged
in this photo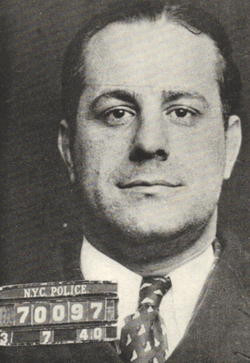 Organized Crime Figure. Known as "The Dasher", he was a member of a murder-for-hire gang made up of Jewish and Italian street gangsters working out of Brooklyn, New York City, New York during the 1930s. This gang, who came to be known in the news media as "Murder Inc.", carried out gangland murders in the New York City area under the direction of mob bosses Lepke Buchalter and Albert Anastasia. Eventually caught by authorities, he was convicted of first degree murder, and died in the electric chair at Sing-Sing Prison at Ossining, New York, at age 31.
Back to

Top