Frederic Desmons
(1832 - 1910)
updated February 06, 2019
[external link]
édéric_Desmons
[external link]
[external link]
Frédéric Desmons et "la liberté absolue de conscience" au GODF
24 JUIN 2015 PAR PHILIPPE FLEUTOT BLOG : LE BLOG DE PHILIPPE FLEUTOT
Frédéric Desmons (1832 - 1910) : « La franc-maçonnerie, la liberté absolue de conscience et la solidarité humaine »
Frédéric Desmons est né en 1832 à Brignon, petite commune du département du Gard, entre Nîmes et Alès. Il fait ses études au collège d'Alès, puis à la pension Lavondès à Nîmes.
Il suit ensuite les cours de la Faculté de théologie de Genève, fief du protestantisme calviniste, où il se prépare à embrasser le ministère pastoral. Il est reçu docteur en théologie en 1855.
De retour en France, Frédéric Desmons devient successivement pasteur de l'Église Réformée de 1856 à 1881, à Ners dans le Gard, puis à Vals-les-Bains en Ardèche, et enfin à Saint Géniès de Malgoirès dans le Gard, à quelques kilomètres à peine de Brignon.
Le Franc-maçon
Frédéric Desmons est initié le 18 janvier 1863 à la franc-maçonnerie au sein de la loge L'Echo du Grand Orient de France fondée à Nîmes quelques années plus tôt en 1857 par un certain Firmin Fatalot, cadre aux chemins de fer. Il y obtient tout à fait régulièrement les trois degrés symboliques.
En 1867, Frédéric Desmons quitte sa loge-mère pour fonder, à Saint-Géniès de Malgoirès, un autre atelier sous le nom distinctif de Le Progrès.
Dès 1873, il entre au Conseil de l'Ordre du GODF. Il reste vigilant à tous les vœux des loges concernant la suppression des références à l'existence de Dieu et à l'immortalité de l'âme et s'oppose de nombreuses reprises aux « conservateurs » de l'obédience. Lors du convent de 1877, Frédéric Desmons est nommé rapporteur du vœu n°IX émanant de la loge La Fraternité progressive de Villefranche-sur-Saône visant la révision de l'article 1er de la constitution du Grand Orient de France. À cette occasion, devant les représentants des Loges, Desmons prononce un discours au sujet de la formule de l'article premier de la constitution de 1849, qui va passer à la postérité et emporter l'adhésion enthousiaste d'une majorité de vénérables :
« (…) Nous demandons la suppression du second paragraphe de l'article premier de notre Constitution parce qu'il nous paraît contradictoire avec le paragraphe suivant du même article.
Nous demandons cette suppression parce que cette formule nous paraît devoir créer bien souvent des embarras à bien des Vénérables et à bien des Loges qui, dans certaines circonstances sont contraints, ou bien d'éluder la loi, ou bien de la violer.
Or, la Maçonnerie ne doit-elle pas donner toujours l'exemple de l'observation et du respect de la loi ?
Nous demandons la suppression de cette formule parce que, embarrassante pour les Vénérables et les Loges, elle ne l'est pas moins pour bien des profanes qui, animés du sincère désir de faire partie de notre grande et belle institution qu'on leur a dépeinte, à bon droit, comme une Institution large et progressive, se voient tout à coup arrêtés par cette barrière dogmatique que leur conscience ne leur permet pas de franchir.
Nous demandons la suppression de cette formule parce qu'elle nous paraît tout à fait inutile et étrangère au but de la Maçonnerie. – Quand une société de savants se réunit pour étudier une question scientifique, se sent-elle obligée de mettre à la base de ses statuts une formule théologique quelconque ? – Non n'est-ce pas ? – Ils étudient la science indépendamment de toute idée dogmatique ou religieuse. – Ne doit-il pas en être de même de la Maçonnerie ? Son champ n'est-il pas assez vaste, son domaine assez étendu, pour qu'il ne lui soit point nécessaire de mettre le pied sur un terrain qui n'est point le sien ?
Non. Laissons aux théologiens le soin de discuter les dogmes. Laissons aux Églises autoritaires le soin de formuler leur syllabus. – Mais que la Maçonnerie reste ce qu'elle doit être, c'est-à-dire une institution ouverte à tous les progrès, à toutes les idées morales et élevées, à toutes les aspirations larges et libérales. Qu'elle ne descende jamais dans l'arène brûlante des discussions théologiques qui n'ont jamais amené – croyez-en celui qui vous parle – que des troubles ou des persécutions. – Qu'elle se garde de vouloir être une Église, un Concile, un Synode, car toutes les Églises, tous les Conciles, tous les Synodes ont été violents et persécuteurs – et cela pour avoir toujours pris pour base le dogme – qui, de sa nature est essentiellement inquisiteur et intolérant. Que la Maçonnerie plane donc majestueusement au-dessus de toutes ces questions d'Églises ou de sectes, qu'elle domine de toute sa hauteur toutes leurs discussions, qu'elle reste le vaste abri toujours ouvert à tous les esprits généreux et vaillants, à tous les chercheurs consciencieux et désintéressés de la vérité, à toutes les victimes enfin du despotisme et de l'intolérance.
Telle est, mes Frères, la conclusion à laquelle est arrivée votre Commission, et, si quand il s'est agi de la question d'opportunité, nous avons été 8 contre 1, j'ai la joie de vous dire que, pour toutes les raisons que je viens de vous rappeler, nous avons été unanimes à adopter la résolution suivante que nous avons la faveur de vous proposer :
1° L'Assemblée, considérant que la Franc-Maçonnerie n'est pas une religion ; qu'elle n'a point par conséquent à affirmer dans sa Constitution des doctrines ou des dogmes. « Adopte le vœu n° IX ».
2° L'Assemblée décide que le second paragraphe de l'article 1er de la Constitution aura la teneur suivante : « La Franc-Maçonnerie a pour principes la liberté absolue de conscience et la solidarité humaine ».
3° L'Assemblée supprime, comme formant double emploi avec le second paragraphe modifié, le paragraphe 3 ainsi conçu : « La Franc-Maçonnerie regarde la liberté de conscience comme un droit propre à chaque homme et n'exclut personne pour ses croyances ».
4° L'Assemblée décide enfin que l'art. 1er de la Constitution aura désormais la teneur suivante : « La Franc-Maçonnerie, institution essentiellement philanthropique, philosophique et progressive a pour objet la recherche de la vérité, l'étude de la morale universelle, des sciences et des arts et l'exercice de la bienfaisance. Elle a pour principes la liberté absolue de conscience et la solidarité humaine. Elle a pour devise : Liberté. Égalité. Fraternité ».
Si ces propositions sont adoptées par l'Assemblée, votre Commission vous propose d'inviter le Conseil de l'Ordre à étudier la question relative à la révision des rituels actuellement en usage (…) ».
En 1877, le Grand Orient de France rejoint donc les Grands Orients de Belgique et d'Italie, la Grande Loge de Buenos-Aires et la Grande Loge de Hongrie qui avaient adopté la même résolution quelques années auparavant. Depuis, le Grand Orient de France fait l'objet d'une mesure d'ostracisme de la part de la maçonnerie anglo-saxonne.
Devenu un personnage de premier plan, Frédéric Desmons est élu président du Conseil de l'Ordre du Grand Orient de France à cinq reprises : de 1889 à 1891, de 1896 à 1898, de 1900 à 1902, de 1905 à 1907, et en 1909... jusqu'à son décès en 1910.
Biographie
Les extraits de l'intervention de Frédéric Desmons au Convent de 1877 sont tirés de la biographie de Daniel Ligou : « Frédéric Desmons et la Franc-Maçonnerie sous la IIIe République » , ouvrage réédité en 2012 par Théolib, collection Sources Laïques, 310 pages, 28€ + frais de port. commande directe à Pierre-Yves Ruff, Écrivain-Editeur : Théolib • Maison d'édition associative - La Saulnerie de Bas – 50750 Saint-Martin de Bonfossé –
[contact link]
– 02 33 55 07 10 • 06 89 96 79 87 -
[external link]
ADVERTISEMENT BY ANCESTRY.COM
Frédéric Desmons Biography
Vital facts & highlights of Frédéric's life to share with the world.
Unknown. Did Frédéric move a lot? Where was his last known location?
Frédéric Desmons was born in at Bringon, France,
Frédéric Desmons was born in at Bringon, France,
Frédéric Desmons died in
There is no cause of death listed for Frédéric.
Cimetière Saint Géniès de Malgoirès, 3 Route de Mauressargues, in Saint Géniès de Malgoirès, Departement du Gard County, Languedoc-Roussillon France
Ethnicity & Lineage
What is Frédéric's ethnicity and where did his parents, grandparents & great-grandparents come from?
Nationality & Locations Lived
Religion
Unknown. Was Frédéric a religious man?
Education
He studied in Nîmes and then went on to study theology in Geneva, the stronghold of Calvinism
Personal Life & Organizations
Frédéric Desmons (1832 in Brignon, Gard – 1910) convinced the leaderships of the GRAND ORIENT DE FRANCE to strike from the organization's constitution, the oppressive, insipid, cruel, and unenlightened requirement, that prospective applicants for membership to the lodges of the Grand Orient de France, should be forced to swear belief or fealty to any supernatural entities whatsover.
Military Service
Did Frédéric serve in the military or did a war or conflict interfere with his life?
Average Age
Frederic Desmons lived 77 years longer than the average Desmons family member when he died at the age of 77.
Back to Top
Frederic Desmons Family Tree
Frédéric's immediate relatives including parents, siblings, partnerships and children in the Desmons family tree.
Parents: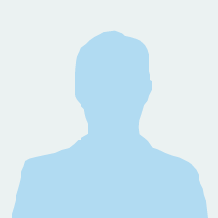 Jan 1, 1806 - Mar 5, 1832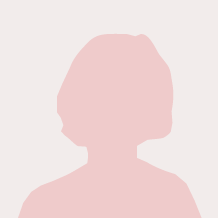 Frédéric's Family Photos
Pictures really do say a thousand words. Add photos of Frédéric during various points of his life.
ADVERTISEMENT BY ANCESTRY.COM
Frédéric Desmons Obituary
This obit of Frederic Desmons is maintained by Frédéric's followers. Contribute to her obituary and include details such as cemetery, burial, newspaper obituary and grave or marker inscription if available.
Youth

Frédéric Desmons was born in 1832 in Brignon , a small town in the Gard department, between Nîmes and Alès . He studied at Alès College and then at the Lavondès Pension in Nîmes. He then attended the Protestant Faculty of Protestant Theology in Geneva , a stronghold of Calvinist Protestantism , where he prepared to embrace pastoral ministry. He received a doctorate in theology in 1855 1 .

Back in France, Frédéric Desmons successively became pastor of the Reformed Church from 1856 to 1881, in Ners in Gard , then in Vals-les-Bains in Ardèche , and finally in Saint Géniès de Malgoirès in the Gard, a few kilometers hardly of Brignon 1 .


Frédéric Desmons was initiated March 8, 1861 in Freemasonry in the box The Echo of the Grand Orient . In 1867 , he left his lodge mother to found, in Saint-Geniès-de-Malgoires , another workshop, under the distinctive name of Le Progrès which he became venerable in 1870 1 .

FREEMASON

From 1873 , he joined the council of the Grand Orient of France (GODF). He remains vigilant to all the wishes of the lodges concerning the suppression of references to the existence of God and the immortality of the soul and opposes, on many occasions, the "conservatives" of the obedience. During the convent of 1877 , Frédéric Desmons was appointed rapporteur of the vow n ° IX emanating from the box The Progressive Brotherhood of Villefranche-sur-Saone , aiming at the revision of the article 1 of the constitution of the Grand Orient of France. On this occasion, before the representatives of the lodges, he made a speech about the formula of the first article of the constitution of 1849, which will pass to the posterity and carry away the enthusiastic adhesion of a majority of delegate of the convent :
-----------------------------------------------------------------------------------------
"(...) We ask the suppression of this formula because, embarrassing for the venerable ones and the lodges, it is not less for many laymen who, animated with the sincere desire to be part of our great and beautiful Institution that they have rightly been portrayed as a broad and progressive institution, are suddenly arrested by this dogmatic barrier which their conscience does not allow them to cross.

We demand the suppression of this formula because it seems to us quite useless and foreign to the goal of Masonry. [...] No. Let theologians discuss dogmas. Let the authoritarian churches take care to formulate their syllabus. - But that Masonry remains what it should be, that is to say, an institution open to all progress, to all moral and elevated ideas, to all broad and liberal aspirations (...) 2] »
------------------------------------------------------------------------------------------------

This proposition along with his speech ends in the end of the obligation of belief in the existence of God for the members of the GODF. Historians agree that Desmons never supported the idea of ​​a mandatory atheism in liberal masonry, having himself remained deeply deistic 1 . Having become a prominent figure, Frédéric Desmons was elected chairman of the GODF Order on five occasions: from 1889 to 1891, from 1896 to 1898, from 1900 to 1902, from 1905 to 1907, and in 1909 until his death in 1910.

In 2017, a box of the Grand Orient of France bears the name of "Frédéric Desmons Laïcité"

Political career

Marked by his encounters with exiles during his stay in Switzerland and by his "Protestant culture" , Frédéric Desmons began a political career under the colors of the Republicans from 1877, when he was elected general councilor of the canton of Vézénobres ( Gard ) , after the death of Étienne Ducamp . However, this campaign, which opposes two Republican lists, is very hard. Desmons is under attack from conservatives as well as from his own political camp on the apparent contradiction between his pastoral office and state secularization projects. Aware of the long-term problem, he chose to resign, regretfully, from his pastoral ministry in 1881.

He makes his decision public, in his profession of faith of candidate for the deputation, which testifies just as much of the roughness of the political fight at that time, including within the same camp Republican, as of the attachment of Desmons to its function minister of religion. It also helps to understand that his political commitment predates the fall of the Second Empire .

From 1881 to 1894, Frederic Desmons is a member of the Gard.

From 1894 to 1909, he was Senator Radical of Gard. Desmons enters the republican fight with passion and determination alongside Léon Bourgeois and Emile Combes , notably for the defense of the secularism of institutions and the separation of Church and State, the laws on associations. He is vice-president of the Senate from 1902 to 1905. In this capacity of vice-president, he represents France, in the company of Ferdinand de Lesseps at the inauguration of the Statue of Liberty in New York in 1886. The Masons and the Grand Orient of France actively participated in the financing of this statue representing freedom and the republican ideal. Opposed to the accumulation of the mandates, he was never mayor of Brignon.

Desmons Award - The Brignon Roller

Every year, on December 9th, the anniversary of the 1905 law on the separation of churches and the state , the Maison Frédéric Desmons association (AMFD), in partnership with the Ligue de l'enseignement , honors a personality who worked for freedom of conscience and secularism 3 . The prize given to this personality, entitled "The Pebble of Brignon" , is the work and the creation of the sculptor Henri Aram Hairabedian 4 .

For its 2015 edition, this prize has been awarded to the general rapporteur of the Observatory of Laïcité , the Gardois Nicolas Cadène


[external link]édéric_Desmons
Other Records of Frederic Desmons
1832 - 1910 World Events
Refresh this page to see various historical events that occurred during Frédéric's lifetime
In 1832, in the year that Frederic Desmons was born, by February 12th, a cholera epidemic in London claimed at least 3,000 lives - it eventually killed 6,536. The epidemic spread to France and North America later in the year. Cholera is spread through contaminated food and water but at the time, it was thought to be spread by a "miasma" - a bad smell - in the air.
In 1852, by the time he was 20 years old, on March 2nd, an experimental steam fire engine was tested in the US. Great Britain had begun using "steam pumpers" after 1829, when they were invented.
In 1872, Frédéric was 40 years old when on May 22nd, President Ulysses S. Grant signed the Amnesty Act of 1872. The Act restored full civil rights to secessionists, including about 150,000 former slaves who had fought in the Confederate Army. About 500 former Confederate sympathizers were not allowed their full civil rights.
In 1904, at the age of 72 years old, Frédéric was alive when the Russo-Japanese war began. The Russian Empire and the Japanese Empire began fighting over the territories of Manchuria and Korea. Russia wanted a warm water port on the Pacific Ocean while Japan feared growing encroachment from Russia into Asia. So the Japan fleet launched a surprise attack on the Russian Navy and a one year war began. President Roosevelt of the United States brokered peace between the two nations. It was the first time in the modern era that an Asian power showed its dominance over a European power.
In 1910, in the year of Frederic Desmons's passing, Angel Island, which is in San Francisco Bay, became the immigration center for Asians entering U.S. It was often referred to as "The Ellis Island of the West". Due to restrictive laws against Chinese immigration, many immigrants spent years on the island.
Success Stories from Biographies like Frederic Desmons
Highlights of just a few of the many successes of sharing memories & family history at AncientFaces. From reuniting lost or 'orphan' photos with their families, seeing the faces of family for the first time, to connecting unknown and lost relatives.

These stories will warm your heart. Are you inspired to share photos and biographies of the people from your past?