Clement I. Crowley, New York 2012
Description:
Clement I. "Bus" Crowley, of Rochester New York in 2012: B:7/21/1921 - D:1/26/2012. Attached to link below is slide show of family photos
(
[external link]
)This is my DAD'S FORMAL- OBITUARY FROM D&C.
[external link]
/print Page 1 of 3
Biography
Crowley, Clement I. "Bus" Irondequoit: Clement "Bus" Crowley, a devoted usband, father, grandfather and great grandfather, passed away peacefully January 26, 2012 at the age of 90. A resident of Irondequoit for more than six decades, he was a chemist at Eastman Kodak Company for 37 years. Early on, he also worked for a time in his father-in-law's McGarraghy Real Estate on Portland Avenue. Upon retirement from Kodak, he opened a residential/commercial real estate business at his home on Nob
Hill.
Bus met his future wife Alice Mae McGarraghy after she agreed to write a serviceman at the start of World
War II. He picked her name off a list put together by her bowling team. The two met once before he went overseas, wrote letters for three years, and got married one month after he returned from Europe. A Third Army medic, Bus won a grass-court tennis championship while waiting to be deployed from England. He miraculously survived such battles as The Battle of the Bulge and The Invasion of Normandy (Awarded Five Battle Stars) and campaigns as Ardennes, Central Europe, Normandy, Northern France and Rhineland.
At California Polytechnic State University, San Luis Obispo, he earned a B.S. in agricultural science. Subsequently, he was hired by Cornell University to work on a government project focused on potato
farming and crop innovation.
Mr. Crowley was environmentally conscious and advocated for green energy. He pursued green alternatives well into his 80's, writing an op-ed piece for the D&C in 2007 arguing for the construction of a hydroelectric dam at the Veterans Memorial Bridge. He was an outspoken proponent for the use of wind energy at Chapel Oaks where he lived his last six years.
His wife died after a long illness in 1999. But they had more than 50 years of good times. They enjoyed traveling to every state in the U.S. with their four children, they played bridge, and summered at York
Beach, Maine. He coached baseball and basketball teams and was quite a ballplayer himself. On one Kodak
Home: Irondequoit, NY
Date of Death: January 26, 2012
Place of Birth:Port Canyon,Scotia,Humboldt County, California
Birthdate: July 21,1921
Age: 90
Funeral Information
Mass: Saturday, February 04, 2012 12:30 PM St. Anns Home Chapel,
Rochester, NY
Visitation: Friday, February 03, 2012 4:00 - 7:00pm at Paul W. Harris
Funeral Home, Inc., Rochester, NY
Interment: Pittsford Cemetery, Pittsford, NY
Clement I. Crowley
11/30/12 6:56 PM
[external link]
/print Page 2 of 3
lunch hour, he hit three home runs.
Bus and Alice were dedicated parishioners of St. Thomas the Apostle Church. To help keep the parish school
running, the Crowleys started Saturday night Bingo and, in 25 years, raised more than one million dollars.
Born July 21, 1921 in Scotia, California, to Charles and Mary (Flaherty) Crowley, Bus inherited a very big
name - Clement Ignatius Crowley - from his uncle who died of pneumonia while training as a soldier in
World War I. Nearly 11 pounds at birth, he was what people of the day called a "buster." The child called
Buster became the man Bus.
Bus is survived by his four children and their spouses, Kathleen (Patrick) Francis of Irondequoit; Michael C.
(Ellen) Crowley of Pittsford; Dr. Eileen D. Crowley PHD of Chicago,ILL.
; Patrick K.Crowley Former REALTOR in Rochester,NY. He is now living in Ft. Lauderdale, Fl; his five grandchildren, Heather (Scott) Eichin, Blanca (Troy) Mosconi, Omar Horak,
Sean M. (Nadia) Crowley, Erin C. Crowley; and three great-grandchildren Skylar and Brady Mosconi and
Zachary Eichin. He is also survived by his loving sister-in-law, Evie Lynch of Webster and several nieces and
Nephews.
Interment
Burial at 'Pittsford Cemetery', se of washington Rd. Pittsford,NY.14618.
Date & Place:
in Rochester , Monroe County, New York United States of America
People: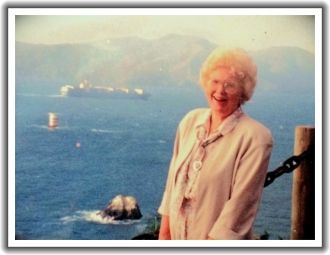 Jul 9, 1919 - Aug 14, 1999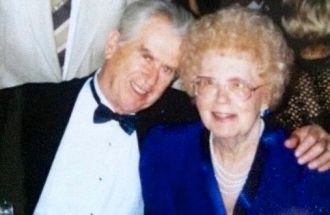 Jul 21, 1921 - Jan 26, 2012
Back to Top