Helen and George Papashvily
Loading...one moment please

12/02/2017
Helen and George Papashvily
A photo of George Papashvily and Helen Waite Papashvily
Date & Place:
Not specified or unknown.
People tagged
in this photo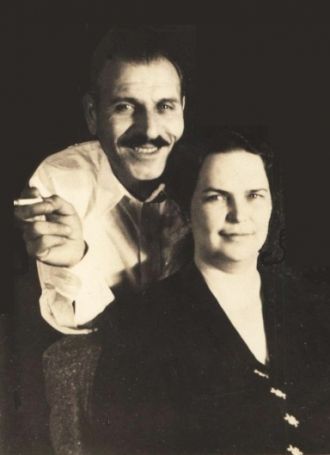 Helen (Waite) Papashvily was born in 1906 in Stockton, California, and died at age 90 years old in 1996. Family, friend, or fan, this family history biography is for you to remember Helen Waite Papashvily.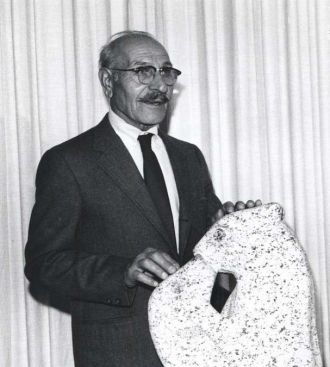 Born in the Soviet Union in the Republic of Georgia, George Papashvily had one full brother, David (born 1900). He also and two half sisters and two half-brothers, Irvandi (1914 - 1939) and Alexsandre (1924 - 1974) Papashvily. George Papashvily married Helen Waite (1906 - 1996) and they were married until George died in 1978. They never had children. George was a Georgian-American writer, sculptor, engineer, and inventor. He was born in Kobiaantkari, Georgia and immigrated to the United States in the early 1920s. Papashvily and his American wife, Helen Waite, wrote several books based on his life experiences, including the best-selling book "Anything Can Happen" (1945), which was made into a movie in 1952. Papashvily developed a signature style of carving directly in wood and stone, sculpting free-standing figures and bas relief. His favorite subjects were animals, flowers, and occasional human figures. He exhibited his work in solo exhibitions and with painter friends. Papashvily died in 1978 in Cambria, California. See
George Papashvily: Obituary
.
Amanda S. Stevenson
For fifty years I have been a Document Examiner and that is how I earn my living. For over 50 years I have also been a publicist for actors, singers, writers, composers, artists, comedians, and many progressive non-profit organizations. I am a Librettist-Composer of a Broadway musical called, "Nellie Bly" and I am in the process of making small changes to it. In addition, I have written over 100 songs that would be considered "popular music" in the genre of THE AMERICAN SONGBOOK.
My family consists of four branches. The Norwegians and The Italians and the Norwegian-Americans and the Italian Americans.
Back to

Top