Zelda Estrin in 1961 with her photography class.
Description:
A photo of Zelda (Zimmerman) Estrin Kerner, art teacher and camera club teacher at Bay Ridge High School with her Camera Club Class 1961.

Zelda Zimmermann married Estrin. All her friends called her Zee Zee and she was a brilliant artist. I am in the first row in a business suit [Sandra Amanda Svendsen] at Bay Ridge High School 1961. In 1971 she was married to photographer Sid Kerner and was working at the High School of Art & Design. After fighting years of depression and being obsessed with suicide, she killed herself on her birthday, October 10th, 1971. October 10, 1928 - October 10, 1971. She had a twin sister who was happily married. Her father was a business man who I believe sold medical supplies. We socialized for ten years after I was graduated from Bay Ridge High School.
Date & Place:
in Kings County, New York United States
People: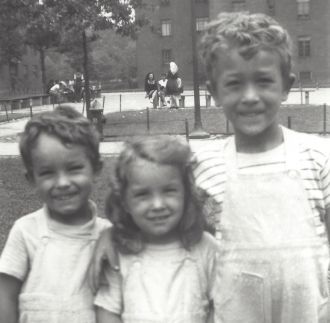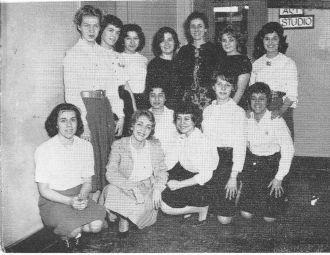 Oct 10, 1928 - Oct 10, 1971
Back to Top