Fred Astaire
(1899 - 1987)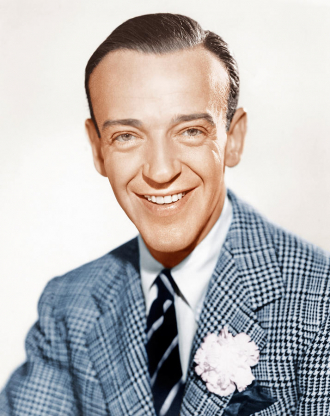 Born
May 10, 1899
Omaha, Douglas County, Nebraska USA 68112
Death
1987
Los Angeles, California USA
Other Names
Frederick Austerlitz
Summary
Fred Astaire was born on May 10, 1899 in Omaha, Nebraska USA. He died in 1987 in Los Angeles, California USA at age 87. We know that Fred Astaire had been residing in Beverly Hills, Los Angeles County, California 90213.
3 Followers
Fred Astaire
Fred Astaire
(1899 - 1987)
Fred Astaire
Born May 10, 1899 in Omaha, Nebraska, USA
Died June 22, 1987 in Los Angeles, California, USA (pneumonia)
Birth Name Frederic Austerlitz Jr.
Height 5' 9½" (1.77 m)
Mini Bio (1)
Fred Astaire was born in Omaha, Nebraska, to Johanna (Geilus) and Fritz Austerlitz, a brewer. Fred entered show business at age 5. He was successful both in vaudeville and on Broadway in partnership with his sister, Adele Astaire. After Adele retired to marry in 1932, Astaire headed to Hollywood. Signed to RKO, he was loaned to MGM to appear in Dancing Lady (1933) before starting work on RKO's Flying Down to Rio (1933). In the latter film, he began his highly successful partnership with Ginger Rogers, with whom he danced in 9 RKO pictures. During these years, he was also active in recording and radio. On film, Astaire later appeared opposite a number of partners through various studios. After a temporary retirement in 1945-7, during which he opened Fred Astaire Dance Studios, Astaire returned to film to star in more musicals through 1957. He subsequently performed a number of straight dramatic roles in film and TV.
Spouse (2) Robyn Smith (27 June 1980 - 22 June 1987) ( his death)
Phyllis Livingston Potter (12 July 1933 - 13 September 1954) ( her death)
( 2 children)
Ranked #73 in Empire (UK) magazine's "The Top 100 Movie Stars of All Time" list. [October 1997]
Following his death, he was interred at Oakwood Memorial Park in Chatsworth, California, where longtime dancing partner, Ginger Rogers, is located.
The evaluation of Astaire's first screen test: "Can't act. Can't sing. Balding. Can dance a little." Astaire disguised his very large hands by curling his middle two fingers while dancing.
First met lifelong best friend Irving Berlin on the set of Top Hat (1935).
After Blue Skies (1946), New York's Paramount Theater generated a petition of 10,000 names to persuade him to come out of retirement.
Appears on the cover of The Beatles' "Sgt Pepper's Lonely Hearts Club Band" album.
He was one of the first Kennedy Center Honorees in 1978.
Don McLean's song "Wonderful Baby" was written with Astaire in mind; Astaire reportedly loved the song, and recorded it for an album.
In 2000, the following album was released as a tribute to him: "Let Yourself Go: Celebrating Fred Astaire". All songs were performed by Stacey Kent.
He was voted the 19th Greatest Movie Star of all time by Entertainment Weekly.
His legs were insured for one million dollars.
Famously wore a necktie around his waist instead of a belt, an affectation he picked up from his friendship with actor Douglas Fairbanks.
He and Ginger Rogers appeared in 10 movies together: Flying Down to Rio (1933), The Gay Divorcee (1934), Roberta (1935), Top Hat (1935), Follow the Fleet (1936), Swing Time (1936), Shall We Dance (1937), Carefree (1938), The Story of Vernon and Irene Castle (1939) and The Barkleys of Broadway (1949).
Although he spent most of his childhood touring on the vaudeville circuit, he would occasionally settle down with his family and their neighbors and friends, who were almost all families of Austrian immigrants.
Share your memories, family stories, & photos so that Fred is always remembered.
Photos and snapshots taken of Fred Astaire, his Astaire family, and locations and places or events from his life.
Share Fred's obituary or write your own to preserve his legacy.
Aside from starring in the film Funny Face (1957), he also starred in the original 1927 Broadway version of the George Gershwin and Ira Gershwin musical "Funny Face". Although he was the male lead in the show, he did not play the same character he does in the film, and the story line of the original stage musical was entirely different from the one in the film. Both play and film used many of the same songs. The studio may have felt that the original plot of "Funny Face" could not be properly adapted into a movie as it was an "ensemble" musical with people dropping out and parts changing all the time. Apparently the studio bought the rights to the title just so they could use the song. The plot of this movie is actually that of the unsuccessful Broadway musical "Wedding Bells" by Leonard Gershe. His character in the film is based on photographer Richard Avedon, who in fact, set up most of the photography shown in the film. The soggy Paris weather played havoc with the shooting of the wedding dress dance scene. Both Astaire and Audrey Hepburn were continually slipping in the muddy and slippery grass.
While all music and songs were known to be dubbed (recorded before filming), his tap dancing was dubbed also. He "over-dubbed" his taps - recording them live as he danced to the previously recorded taps.
Wore his trademark top hat and tails in his very first movie appearance, Dancing Lady (1933).
Good friends with actress Carol Lynley.
Fred's father was born in Austria. Fred's paternal grandparents, Salomon Stefan Austerlitz and Lucie Hellerová, were Czech Jews who had converted to Catholicism. Fred's mother was born in Nebraska, to David Geilus and Wilhelmine Klaatke, Lutheran immigrants from Germany.
Biography in: "The Scribner Encyclopedia of American Lives". Volume Two, 1986-1990, pages 36-38. New York: Charles Scribner's Sons, 1999.
Inducted into the International Tap Dance Hall of Fame in 2002 (inaugural class).
For Daddy Long Legs (1955), Leslie Caron told Fred that she wanted to create her own costumes for the film. Fred Astaire told her: "Okay, but no feathers, please", recalling the troubles he had with one of Ginger Rogers' elaborate ostrich feathered gowns in a dance from Top Hat (1935). A feather broke loose from Ginger Rogers' dress and stubbornly floated in mid air around Astaire's face. The episode was recreated to hilarious effect in a scene from Easter Parade (1948) in which Fred Astaire danced with a clumsy, comical dancer portrayed by Judy Garland.
Tony Martin, the husband of Metro-Goldwyn-Mayer star/dancer Cyd Charisse, said he could tell who she had been dancing with that day on the set. If she came home covered with bruises on her, it was the very physically-demanding Gene Kelly, if not it was the smooth and agile Fred Astaire.
Owned Blue Valley Ranch, a Thoroughbred horse breeding farm in the San Fernando Valley. He maintained a racing stable of four or five horses which competed at racetracks in California. His most famous racehorse was Triplicate, winner of the 1946 Hollywood Gold Cup.
Profiled in "American Classic Screen Interviews" (Scarecrow Press) (2010).
When Ginger Rogers received a Kennedy Center Honor in 1992, Robyn Smith, widow of Fred Astaire, withheld all rights to clips of Rogers' scenes with Astaire, demanding payment. The Kennedy Center refused and Rogers received her honor without the retrospective show.
Founder of Ava Records, named for his daughter, Ava Astaire-McKenzie.
Joining ASCAP in 1942, he collaborated with Johnny Mercer and Gladys Shelly. His popular song compositions include "I'm Building Up to an Awful Let-Down", "Blue Without You", "If Swing Goes, I Go Too", "Just Like Taking Candy from a Baby", "Just One More Dance, Madame", "I'll Never Let You Go", "Oh, My Achin' Back" and "Sweet Sorrow".
Universal Pictures offered Astaire the chance to direct the musical comedy Up in Central Park (1948), but he declined. William A. Seiter directed instead.
He was honored as Turner Classic Movies Star of the Month. [December 2013]
He was awarded a Star on the Hollywood Walk of Fame at 6756 Hollywood Boulevard in Hollywood, California on February 8, 1960.
Became a father for the first time at age 36 when his first wife Phyllis Potter gave birth to their son Fred Astaire Jr. on January 21, 1936.
Became a father for the second time at age 42 when his first wife Phyllis Potter gave birth to their daughter Ava Astaire-McKenzie on March 28, 1942.
Died 18 years to the day after his Easter Parade (1948) co-star, Judy Garland. Garland on June 22, 1969 and Astaire on June 22, 1987.
First wife Phyllis Potter (née Phyllis Livingston Baker) passed away from lung cancer at age 46 while Astaire was filming Daddy Long Legs (1955).
He was stepfather to Eliphalet IV (known as Peter), the son of his first wife, Phyllis, and her first husband, Eliphalet Nott Potter III.
He wrote in his autobiography, Steps in Time, that he met Ginger Rogers in New York, before they went to Hollywood. They were both stage performers then, he was partnered with his sister, Adele. He wrote that he and Rogers went to a nightclub in New York where they danced together. He met her mother, Lela Rogers, and he, Lela, and Ginger would "chat about theater business".
He first saw Robyn Smith, who would become his second wife, when she was a jockey in a horse race.
He was powerless to prevent the reuse of the footage from Follow the Fleet (1936) in Pennies from Heaven (1981) and utterly detested the film, though he did praise the dancing of Christopher Walken.
He was considered for Max Detweiler in The Sound of Music (1965).
Starred in three Oscar Best Picture nominees: The Gay Divorcee (1934), Top Hat (1935) and The Towering Inferno (1974).
Never starred in a film which won the Academy Award for Best Picture.
He named Swing Time (1936) as his favourite of the films he made with Ginger Rogers.
Was close with Randolph Scott, David Niven, Clark Gable and Gregory Peck.
Always wore a toupee unless he was wearing a hat, which is why he so often wore hats in his films.
He has appeared in three films that have been selected for the National Film Registry by the Library of Congress as being "culturally, historically or aesthetically" significant: Top Hat (1935), Swing Time (1936) and The Band Wagon (1953).
Personal Quotes (28)
I have never had anything that I can remember in the business - and that includes all the movies and the stage shows and everything - that I didn't enjoy. I didn't like some of the small-time vaudeville, because we weren't going on and getting better. Aside from that, I didn't dislike anything.
[on modern movies] They tend to overdo the vulgarity. I'm not embarrassed by the language itself, but it's embarrassing to be listening to it, sitting next to perfect strangers.
Of course, [Ginger Rogers] was able to accomplish sex through dance. We told more through our movements instead of the big clinch. We did it all in the dance.
I had some ballet training but didn't like it. It was like a game to me.
People think I was born in top hat and tails.
The hardest job kids face today is learning good manners without seeing any.
It's nice that all the composers have said that nobody interprets a lyric like Fred Astaire. But when it comes to selling records I was never worth anything particularly except as a collector's item.
[on his screen partnership with Ginger Rogers] Ginger was brilliantly effective. She made everything work for her. Actually, she made things very fine for the both of us and she deserves most of the credit for our success.
I suppose I made it look easy, but gee whiz, did I work and worry.
Dancing is a sweat job.
[to Jack Lemmon] You're at a level where you can only afford one mistake. The higher up you go, the more mistakes you're allowed. Right at the top, if you make enough of them, it's considered to be your style.
I don't want to be the oldest performer in captivity... I don't want to look like a little old man dancing out there.
I have no desire to prove anything by it [dancing]. I never used it as an outlet or as a means of expressing myself. I just dance.
[on John Travolta in Saturday Night Fever (1977)] He's not a dancer. What he did in those dance scenes was very attractive but he is basically not a dancer. I was dancing like that years ago, you know. Disco is just jitterbug.
[on Ginger Rogers] She may have faked a little, but we knew we had a good thing going.
[on tap dancer Eleanor Powell] Eleanor was an out-and-out dancer. She danced like a man. She slammed the floor and did it great and that's fine and suddenly she's on her toes in the ballet sequence -- it did look kinda funny.
[on Rita Hayworth] A great dancer but a different style to me.
[on Judy Garland] She was just simply wonderful. She danced beautifully, learned beautifully. She was very adept at whatever she did. Really in fine form. We were all set to do another picture together, but she got sick and that was the end of that.
[on actress/dancer Leslie Caron] A ballet dancer really, but technically good. I called her the sergeant major.
[on Gene Kelly] You know, that Kelly, he's just terrific. That's all there is to it. He dances like crazy, he directs like crazy. I adore this guy. I really am crazy about his work.
(on dancing partner Cyd Charisse) When you dance with her, you stay danced.
[on joining the cast of The Towering Inferno (1974)] It's a fun picture to make - all fire and water.
I'm just a hoofer with a spare set of tails.
Source(s):
Social Security Death Index
Refresh this page to see various historical events that occurred during Fred's lifetime.
In 1899, in the year that Fred Astaire was born, the meaning of Chinese "oracle bones" was rediscovered. Farmers in China had been turning up the bones in their fields for generations but most often they were ground up and sold as medicine. The chancellor of the Imperial Academy and a friend noticed, before they ground the bones, that they had writing. The bones had been used around the second millennium BC for divination.
In 1900, Fred was merely 1 year old when the U.S. population exceeded 75 million, rising about 13 million from the 1890 census. 87.9% of the population was white, 11.6% was African-American, 0.7% was Hispanic, and 0.5% was Native American, Asian, and other minorities.
In 1910, Fred was only 11 years old when the Mann Act, also called the White-Slave Traffic Act, was signed into law. Its purpose was to make it a felony to engage in interstate or foreign commerce transport of "any woman or girl for the purpose of prostitution or debauchery, or for any other immoral purpose". But the language was so broad that it was also applied to consensual sex between adults when wished.
In 1940, by the time he was 41 years old, on September 16th, the Selective Training and Service Act of 1940, was enacted - the first peacetime draft in U.S. history. Men between 21 and 36 were required to register with their draft boards. When World War II began, men between 18 and 45 were subject to service and men up to 65 were required to register.
In 1987, in the year of Fred Astaire's passing, was the first time that a criminal in the United States - a serial rapist - was convicted through the use of DNA evidence.
Other Fred Astaires
Other Astaires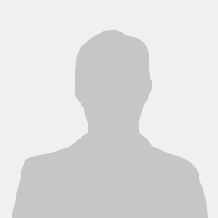 c. 1864 - Jun 28, 1934
1864 - 1934
Other Bios
The Indigenous People of North America
Holy men, hunters, chiefs, merchants and ceremonial dancers - see wonderful photos of the indigenous peoples of North Amer...
1929 Disney Halloween Cartoon
Although this cartoon is from 1929, it was played every Halloween in the 1950's on Walt Disney's Disneyland television sho...
Merry White Christmas Wishes!
First performed by Bing Crosby (on radio) on Christmas in 1941, Irving Berlin's "White Christmas" has become a classic. Bi...
"Thank you for helping me find my family & friends again so many years after I lost them. I get the chance to remember them all this time later."

Highlights of just a few of the many successes of sharing memories on AncientFaces. From reuniting lost or 'orphan' photos with their families, seeing faces of relatives for the first time, to the many connections made with family & friends.

These special moments are why it's important we share.
Back to Top