Greer Garson
(1904 - 1996)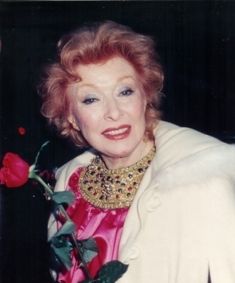 Add photo
Summary
Greer Garson was born in 1904. She died in 1996 at 92 years old.
2 Followers
Greer Garson
Greer Garson
(1904 - 1996)
Biography
Picture
Titian haired Greer Garson was one of the most popular actress during the 1940s. Unlike most young actresses beginning their careers in Hollywood, Garson was already in her mid-thirties when she made her first film. Her elegant and intelligent demeanor struck a cord with the movie going public and her popularity soared at MGM. She possessed a beautiful speaking voice and her refined acting style earned her six Academy Award nominations. She also appeared in five films that earned Best Picture nominations.

She was born Eileen Evelyn Greer Garson on September 29, 1904 in London although she always claimed that she was born in Ireland in 1908. Her father died during an appendectomy when Greer was only two. Greer's mother, Nina (who was from Scotland) provided a living for them by managing townhouses that her husband had owned. Greer was a sickly child, suffering from bronchitis, and spent most of her winters in bed. She was not one to be idle with discouragement, however, and she passed the time by reading and studying. Summers were spent at her grandparent's home in Ireland and it was there in the green countryside that her imagination flourished.

She did not have any clear-cut career goals but her mother felt that her future lay in academia due to Greer's intelligence and book sense. She entered the University of London in 1921 and spent five years there, earning a Bachelor's degree in 1926. It was at the university that she discovered the theater and a passion for acting. Following graduation, she worked in a research library for an advertising agency and participated in local theater productions whenever she could.

In 1931, Greer was accepted at the Birmingham Repertory Company and she quit her job at the ad agency. She performed in small roles in a variety of productions for two years before a long bout with pneumonia forced the company to terminate her contract.

While recuperating, Greer was courted by a childhood friend, Alec Snelson, who eventually proposed to her. She accepted due to the advice from family and friends although deep down inside she knew that she did not love him. The marriage proved to be disastrous. Snelson took Greer on a honeymoon trip to Germany where she learned that he was a jealous and extremely possessive man. Snelson traveled on to India where he would work, but Greer, who was ill again, stayed with her mother in London. It would be a year before she saw Snelson again and they would never spend any more time together. He refused a divorce and it would be years later, when Greer was pursuing a successful career in Hollywood, before the divorce would be final.

Greer returned to acting when her health improved. She eventually landed a role in a play with Laurence Olivier called "The Golden Arrow" and it proved to be her breakthrough. She was suddenly very popular throughout London and play offers poured in. She acted in a variety of plays, ranging from Shakespeare to costume dramas, but none of them were huge hits. In 1937, while performing in a play called Old Music, she was noticed by MGM mogul Louis B. Mayer, would was in London seeking new talent. Greer was actually not that interested in a film career because she felt that she did not photograph well. However, the lure of money and a nice climate for her mother, convinced her to change her mind. In September of 1937, she signed a seven year contract with MGM.
Share your memories, family stories, & photos so that Greer is always remembered.
Photos and snapshots taken of Greer Garson, her Garson family, and locations and places or events from her life.
Share Greer's obituary or write your own to preserve her legacy.
Greer Garson
Born September 29, 1904 in London, England, UK
Died April 6, 1996 in Dallas, Texas, USA (heart failure)
Birth Name Eileen Evelyn Greer Garson
Nickname Duchess
Height 5' 6" (1.68 m)
Eileen Evelyn Greer Garson was born on September 29, 1904 in London, England, to Nancy Sophia (Greer) and George Garson, a commercial clerk. She was of Scottish and Ulster-Scots descent. Her childhood was a normal if not non-descript life. Greer showed no early signs of interest in becoming an actress. She was educated at the University of London with the intentions of becoming a teacher. Instead, she opted to work with an advertising agency. During this time, she appeared in local theatrical productions gaining a reputation as an extremely talented actress. She was discovered by Louis B. Mayer while he was on a visit to London looking for new talent. Greer was signed to a contract with MGM and appeared in her first American film in 1939. The movie in question was Goodbye, Mr. Chips (1939), which won rave reviews and garnered her a nomination as best actress, the first of six nominations. Already, she was a force to be reckoned with in Hollywood. The following year would see Greer in the highly acclaimed Pride and Prejudice (1940) as "Elizabeth Bennet". 1941 saw her get a second nomination for her role as Edna Gladney in Blossoms in the Dust (1941). Garson won her first Academy Award for Mrs. Miniver (1942), a role which she would forever be known by. As Marie Curie in Madame Curie (1943), she would get another nomination and the same the next year in Mrs. Parkington (1944). It seemed that any movie she was a part of would surely be a success. Sure enough, in 1945, she won yet another nomination for her role as "Mary Rafferty" in The Valley of Decision (1945). But, through the 1940s, she was constantly typecast in roles that didn't allow for a lot of creativity. MGM felt that the roles she played were sure winners and, for the time being, they were right, but that didn't make Garson feel any better about it. She would stay with MGM until 1954. In 1946, Greer appeared in Adventure (1945), which was a flop at the box-office. 1947's Desire Me (1947) was no less a disaster. Her downward spiral stopped in the hit That Forsyte Woman (1949). The next year, she reprised her role as "Kay Miniver" in The Miniver Story (1950). Unfortunately, it didn't fare too well.

For the remainder of the 1950s, she endured several less-than-appreciated films. Then, 1960 found her cast in the role of Eleanor Roosevelt in Sunrise at Campobello (1960). This film was, perhaps, her finest work and landed her seventh Academy Award nomination. Her final appearances on the silver screen were in The Singing Nun (1966) as "Mother Prioress" and The Happiest Millionaire (1967). After a few TV movies, Garson retired to the New Mexico ranch she shared with her husband, millionaire Buddy E.E. Fogelson. She concentrated on the environment and other various charities. By the 1980s, she was suffering from chronic heart problems prompting her to slow down. That was the cause of her death on April 6, 1996 in Dallas, Texas. She was 91.

Spouse (3)
E.E. Fogelson (15 July 1949 - 1 December 1987) (his death)
Richard Ney (24 July 1943 - 4 October 1948) (divorced)
Edward Alec Abbot Snelson (28 September 1933 - 7 June 1943) (divorced)
Red Hair
After receiving her 1943 Academy Award for Mrs. Miniver (1942). Her acceptance speech was actually only 5-1/2 minutes in length. This still makes it the longest acceptance speech ever.
Her mother's maiden name was Greer, a contraction of the name MacGregor. She is a descendant of Rob Roy MacGregor (he had red hair), of the Scottish clan Gregor.
Had homes in Dallas, Los Angeles and ranch near Pecos, New Mexico.
Graduated from the University of London and studied at the University of Grenoble.
Signed up by MGM boss Louis B. Mayer when he saw her acting on a London stage. [1937]
Best known for her role in Mrs. Miniver (1942)
Well-known for activities on behalf of educational and cultural institutions.
Donated millions to have the Greer Garson Theater built, at the College of Santa Fe. She had three conditions that had to be followed: 1) It had to be a working circular stage, 2) the first play had to be A Midsummer's Night Dream, and 3) it had to have large ladies' restrooms.
She married Richard Ney after filming Mrs. Miniver (1942), in which he played her son.
Received the Women's International Center (WIC) Living Legacy Award in 1990.
Nominated for an Academy Award five years in a row: 1941, 1942, 1943, 1944 and 1945. She holds the record for most consecutive nominations with Bette Davis.
Lana Turner remembered that in the MGM wardrobe department, Garson's fitting mannequin had the largest hips, "but she is a tall woman."
Was a recipient of the prestigious TACA/Neiman-Marcus Silver Cup Award for her contributions to the arts in Dallas.
There is a Greer Garson Theater on the campus of Southern Methodist University in Dallas. Greer also donated many of her papers and personal effects to the Southern Methodist University Jake and Nancy Hamon Library.
A fire at her home destroyed the original Oscar she had won for best actress in Mrs. Miniver (1942). The Academy of Motion Pictures later sent her a replacement.
While at MGM in the 1940s she said that she would liked to have been cast in more comedies rather than dramas, and was jealous that those roles were given to another redhead who recently signed with the studio, Lucille Ball. Ironically, Ball was dissatisfied at being overlooked for dramatic roles.
Tutored by Laurence Olivier during her theatre days in London.
Replaced Rosalind Russell in the Broadway version of Auntie Mame in 1958.
In 1952, she accepted the Oscar for best actress in a leading role on behalf of Vivien Leigh, who wasn't present at the awards ceremony.
In 1962, she accepted the Oscar for best actress in a leading role on behalf of Sophia Loren, who wasn't present at the awards ceremony.
Biography in: "American National Biography". Supplement 1, pp. 225-227. New York: Oxford University Press, 2002.
Daughter of Nina Ross.
Was one of the notable celebrities, along with Rosey Roosevelt Grier, who actively supported RFK's candidacy in 1968, prior to his tragic death.
Greer had three step-children, adopted by her husband Buddy E.E. Fogelson after his brother's death.
In 1938 she suffered malnutrition from embarking on a crash diet to achieve the standard Hollywood slimline figure.
In Italy, almost all her films were dubbed by Tina Lattanzi, except When Ladies Meet (1941) and The Happiest Millionaire (1967) where she was dubbed respectively by Giovanna Scotto and Rosetta Calavetta.
Was in consideration for the part of Susan Trexell in Susan and God (1940), but Joan Crawford was cast instead.
Grand-aunt of Jamie Dornan.
Played the wife of Walter Pidgeon a total of eight times; in Blossoms in the Dust (1941), Mrs. Miniver (1942), Madame Curie (1943), Mrs. Parkington (1944), Julia Misbehaves (1948), The Miniver Story (1950), Scandal at Scourie (1953) and That Forsyte Woman (1949).
She was honored as Turner Classic Movies Star of the Month for March 2013.
Was a naturalized citizen of the United States.
Was the 20th actress to receive an Academy Award; she won the Best Actress Oscar for Mrs. Miniver (1942) at The 15th Academy Awards on March 4, 1943.
Is one of 11 actresses who won the Best Actress Oscar for a movie that also won the Best Picture Oscar (she won for Mrs. Miniver (1942)). The others are Claudette Colbert for It Happened One Night (1934), Luise Rainer for The Great Ziegfeld (1936), Vivien Leigh for Gone with the Wind (1939), Louise Fletcher for One Flew Over the Cuckoo's Nest (1975), Diane Keaton for Annie Hall (1977), Shirley MacLaine for Terms of Endearment (1983), Jessica Tandy for Driving Miss Daisy (1989), Jodie Foster for The Silence of the Lambs (1991), Gwyneth Paltrow for Shakespeare in Love (1998) and Hilary Swank for Million Dollar Baby (2004).
Was the third English actress to win the Academy Award for Best Actress but the first to have been born in England (Vivien Leigh having been born in India and Joan Fontaine in Japan).
She was awarded the CBE (Commander of the Order of the British Empire) in the 1993 Queen's Honours List for her services to drama and entertainment.
Personal Quotes
"I remember her as gracious and beautiful. She had stature, but it didn't make her inaccessible. She wasn't somebody you'd poke and tell a dirty joke to, but she gave off a real feeling of warmth" -- actress Eve Plumb, who costarred with Garson in the 1978 TV adaptation of Little Women (1978).
[Speaking in 1990] I'm not a keyhole peeper in real life, so why should I go to the cinema to be a keyhole peeper? Producers should have more courage. People will respond to stories with love and courage and happy endings instead of shockers. I think the mirror should be tilted slightly upward when it's reflecting life - toward the cheerful, the tender, the compassionate, the brave, the funny, the encouraging - and not tilted down to the troubled vistas of conflict.
If you're going to be typed, there are worse moulds in which you can be cast.
All I know about getting something that you want is that there are three essential things: wanting, trying and getting the opportunity, the breaks. None works alone without the others. Wanting is basic. Trying is up to you. And the breaks - I do know this, they always happen.
[speaking in 1968] I've been offered nymphomaniacs, kleptomaniacs, pyromaniacs, homicidal maniacs and just plain maniacs. I think producers felt that after playing a long series of noble and admirable characters there would be quite a lot of shock value in seeing me play something altogether different. But I prefer upbeat stories that send people out of the theater feeling better than they did coming in. It's my cup of tea.
Source(s):
Refresh this page to see various historical events that occurred during Greer's lifetime.
In 1904, in the year that Greer Garson was born, the United States acquired the Panama Canal Zone. Now an unincorporated territory of the U.S., the Canal Zone had been previously held by the French, who were constructing a canal. The U.S. took over the construction of the Panama Canal and it was finally finished in 1914, when it was opened to commercial shipping. The United States held the Canal Zone until 1979.
In 1926, when she was 22 years old, on October 31st, Harry Houdini died in Michigan. Houdini was the most famed magician of his time and perhaps of all time, especially for his acts involving escapes - from handcuffs, straitjackets, chains, ropes slung from skyscrapers, and more. He was president of the Society of American Magicians and stringently upheld professional ethics. He died of complications from a ruptured appendix. Although he had received a blow to the area a couple of days previously, the connection between the blow and his appendicitis is disputed.
In 1945, by the time she was 41 years old, on January 9th, the (over 8 month long) Battle of Luzon began in the Philippines with the United States and Filipino forces attacking Japanese forces - with the intent to take back control of the Philippines. By March, the Allies had taken control of all of the strategically and economically important locations in the Philippines but pockets of resistance held out until the surrender of Japan in August.
In 1965, she was 61 years old when from August 11 to 16, riots broke out in Watts, a Black section of Los Angeles. An allegedly drunk African-American driver was stopped by LA police and, after a fight, police brutality was alleged - and the riots began. 34 people died in the rioting and over $40 million in property damage occurred. The National Guard was called in to help the LA police quell rioting.
In 1996, in the year of Greer Garson's passing, on July 5th, the first cloned mammal - "Dolly the Sheep" - was born in Scotland. She had three mothers. Dolly lived to be 6 years old and produced 6 lambs. Since, other sheep have been cloned as well as horses, pigs, deer, and bulls.
Other Garsons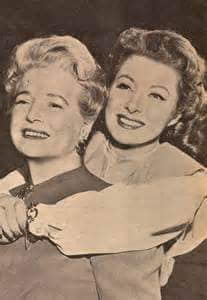 Mar 25, 1880 - Nov 27, 1958
1880 - 1958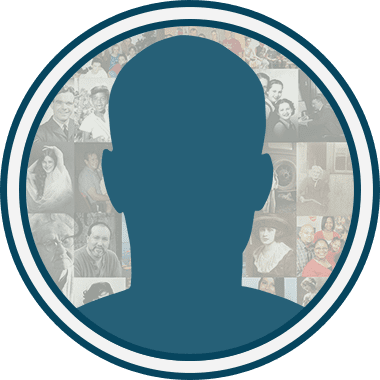 Other Bios
Those Lazy, Hazy, Crazy Days of Prohibition
Do you know what cow shoes, bootlegs, moonshiners, John Barleycorn and stills are? Have you seen any of them? Test yoursel...
Media Mogul William Randolph Hearst
William Randolph Hearst was born on April 29th 1863 in San Francisco California during the the middle of the Civil War. H...
Howard Hughes the Richest Man In The World
Warren Beatty's new movie "Rules Don't Apply" is a fictional story about Howard Hughes in the 1950's. This is a video comp...
"Thank you for helping me find my family & friends again so many years after I lost them. I get the chance to remember them all this time later."

Highlights of just a few of the many successes of sharing memories on AncientFaces. From reuniting lost or 'orphan' photos with their families, seeing faces of relatives for the first time, to the many connections made with family & friends.

These special moments are why it's important we share.
Back to

Top