Ingrid Bergman
(1915 - 1982)
Born
August 29, 1915
Stockholm,
Sweden
Death
August 29, 1982
London,
England
Other Names
Ingrid Bergman
Summary
Ingrid Bergman was born on August 29, 1915 in Stockholm,
Sweden
. According to her
family tree
, Ingrid was mother to 4 children. She married
Petter Lindström
on July 10, 1937 and they later divorced on February 9, 1950. They had a child
Pia Lindström
. She also married
Roberto Rossellini
on May 24, 1950 and they later divorced on November 7, 1957. They had children
Isabella Rossellini
,
Roberto Rossellini
, and
Isotta Rossellini
. She died on August 29, 1982 in London,
England
at age 67.
15 Followers
Updated: October 17, 2021
Introduction
Ingrid Bergman Biography Born August 29, 1915 in Stockholm, Sweden Died August 29, 1982 in Chelsea, London, England, UK (lymphoma complications following a breast cancer operation) Height 5' 9" (1.75 m) Ingrid Bergman was one of the greatest actresses from Hollywood's lamented Golden Era. Her natural and unpretentious beauty and her immense acting talent made her one of the most celebrated figures in the history of American cinema. Bergman is also one of the most Oscar-awarded actresses, tied with Meryl Streep, both second only to Katharine Hepburn. Ingrid Bergman was born on August 29, 1915 in Stockholm, Sweden, to a German mother, Frieda Henrietta (Adler), and a Swedish father, Justus Samuel Bergman, an artist and photographer. Her mother died when she was only two and her father died when she was 12. She went to live with an elderly uncle. The woman who would be one of the top stars in Hollywood in the 1940s had decided to become an actress after finishing her formal schooling. Her parents died when she was just a girl and the uncle she lived with didn't want to stand in the way of Ingrid's dream. Her first film was The Count of the Old Town (1935), where she had a speaking part as Elsa Edlund. After several films that year that established her as a class actress, Ingrid appeared in Intermezzo (1936) as Anita Hoffman. Luckily for her, American producer David O. Selznick saw it and sent a representative from Selznick International Pictures to gain rights to the story and have Ingrid signed to a contract. Once signed, she came to California and starred in United Artists' 1939 remake of her 1936 film, Intermezzo: A Love Story (1939), reprising her original role. The film was a hit and so was Ingrid. Her beauty was unlike anything the movie industry had seen before and her acting was superb. Hollywood was about to find out that they had the most versatile actress the industry had ever seen. Here was a woman who truly cared about the craft she represented. The public fell in love with her. Ingrid was under contract to go back to Sweden to film Only One Night (1939) in 1939 and June Night (1940) in 1940. Back in the US she appeared in three films, all well-received. She made only one film in 1942, but it was the classic Casablanca (1942) opposite Humphrey Bogart. Ingrid was choosing her roles well. In 1943 she was nominated for an Academy Award for her role in For Whom the Bell Tolls (1943), the only film she made that year. The critics and public didn't forget her when she made Gaslight (1944) the following year--her role of Paula Alquist got her the Oscar for Best Actress. In 1945 Ingrid played in Spellbound (1945), Saratoga Trunk (1945) and The Bells of St. Mary's (1945), for which she received her third Oscar nomination for her role of Sister Benedict. She made no films in 1947, but bounced back with a fourth nomination for Joan of Arc (1948). In 1949 she went to Italy to film Stromboli (1950), directed by Roberto Rossellini. She fell in love with him and left her husband, Dr. Peter Lindstrom, and daughter, Pia Lindström. America's "moral guardians" in the press and the pulpits were outraged. She was pregnant and decided to remain in Italy, where her son was born. In 1952 Ingrid had twins, Isotta and Isabella Rossellini, who became an outstanding actress in her own right, as did Pia. Ingrid continued to make films in Italy and finally returned to Hollywood in 1956 in the title role in Anastasia (1956), which was filmed in England. For this she won her second Academy Award. She had scarcely missed a beat. Ingrid continued to bounce between Europe and the US making movies, and fine ones at that. A film with Ingrid Bergman was sure to be a quality production. In her final big-screen performance in 1978's Autumn Sonata (1978) she had her final Academy Award nomination. Though she didn't win, many felt it was the most sterling performance of her career. Ingrid retired, but not before she gave an outstanding performance in the mini-series A Woman Called Golda (1982), a film about Israeli prime minister Golda Meir. For this she won an Emmy Award as Best Actress, but, unfortunately, she did not live to see the fruits of her labor. Ingrid died from cancer on August 29, 1982, her 67th birthday, in London, England. Lars Schmidt (21 December 1958 - 1978) ( divorced) Roberto Rossellini (24 May 1950 - 7 November 1957) ( divorced) ( 3 children) Dr. Petter Aron Lindström (10 July 1937 - 9 February 1950) ( divorced) ( 1 child) Tall, naturally-curvaceous frame Performances in dramas where her characters were put through harrowing emotional wringers. Trivia (131) Married Lars Schmidt in Caxton Hall next to Westminster Abbey, London, England,. Ashes scattered at sea off the coast of Sweden. She played the part of Joan of Arc three times in her career: on stage in 1946 (in Maxwell Anderson's 'Joan of Lorraine') and on film in 1948 (Joan of Arc (1948)) and 1954 (Giovanna d'Arco al rogo (1954)). Former mother-in-law of Martin Scorsese. Has a type of rose named after her, called the Ingrid Bergman rose. Many of her shorter male co-stars, such as Humphrey Bogart and Claude Rains, had to wear lifts to avoid looking small next to this 5' 9" beauty. She and her husband were often invited to dinner parties at the home of Alfred Hitchcock. According to those present, she never seemed to notice that her host was sulking because of his crush on her. Was fluent in English, Swedish, French, German and Italian. Sergio Scaglietti, Ferrari's master coachbuilder and aluminum sculptor, shaped some the most beautiful Ferraris of the '50s and '60s, including the 375MM built in 1954 for her. That "Ingrid" car has, in turn, inspired the proportions of today's 612 Scaglietti, the largest Ferrari ever (there's even a silver "Ingrid" paint option). At her funeral service held at Saint Martin's-in-the-fields Church, there was nothing that was as touching as the moment when, a violin played the strains of 'As Time Goes By'. When Ernest Hemingway told her she would have to cut off her hair for the role of Maria in For Whom the Bell Tolls (1943), she shot back, "To get that part, I'd cut my head off!" She would rehearse tirelessly until any hour of the night, begging to repeat a scene long after the director was satisfied. Her luck was as phenomenal as her talent. In New York City, a Swedish couple praised a film of hers to their son, an elevator operator in the apartment building where one of film producer David O. Selznick's young talent scouts lived. Six months later, Ingrid was on her way to Hollywood. "I owe my whole career to that elevator boy", she would say laughingly. On the first anniversary of her death, stars, friends and family came to Venice Film Festival to honor her. Among the many guests were Gregory Peck, Audrey Hepburn, Walter Matthau, Charlton Heston, Roger Moore, Claudette Colbert, Olivia de Havilland and Prince Albert of Monaco. Swedes are very proud of Bergman. They even have "Ingrid Bergman Square" with a statue of the screen goddess looking out over the water to her former home. Her ashes were scattered over the sea nearby. To prepare for her role of Israeli Prime Minister Golda Meir, in A Woman Called Golda (1982), she traveled around Israel and interviewed those who had known Golda. She spent hours studying old newsreels to master Golda's mannerisms. She was 66 years old at the time. Enjoyed working with Gary Cooper, for she did not have to take off her shoes. Received a fascinating 1939 telegram from the great Greta Garbo reading, "I would like to see you when I am free, if you would be willing". Cary Grant remembered that she had come on the set one morning and was simply out of it: "We went over and over the scene, and she was in some sort of haze. You know, she just wasn't there. But [director] Alfred Hitchcock didn't say anything. He just sat there next to the camera, pulling on his cigar. Finally, around 11 a.m., I began to see in Ingrid's eyes that she was starting to come around. And for the first time all morning, the lines were coming out right. And just then Hitchcock said, 'Cut.' Hitch just sat and looked up at Ingrid and said, quietly, 'Good morning, Ingrid' ". Her 1980 autobiography, "My Story", was a best-seller. Lived in five interesting cities in five different countries; Stockholm, Hollywood, Rome, Paris and London. Received the (at the time) enormous amount of $129,000 for her role in Maxwell Anderson's "Joan of Lorraine" on Broadway. She also received at least 21 awards for that play. She was voted the 12th Greatest Movie Star of all time by Entertainment Weekly. In 1960 she became the third performer to win the Triple Crown of Acting: Oscars for Gaslight (1944), Anastasia (1956), Murder on the Orient Express (1974), a Tony for "Joan of Lorraine" (1947) and Emmys in 1960 and 1982. Won Broadway's 1947 Tony Award as Best Actress (Dramatic) for "Joan of Lorraine" - an award shared with Helen Hayes. They would later co-star in Anastasia (1956), for which she won her second Oscar. Was a good friend of author Ernest Hemingway, whom she called "Papa." He, in turn, called her "Daughter.". Bergman was making The Bells of St. Mary's (1945), the sequel to Going My Way (1944), when the 1944 Academy Awards ceremony took place. She, co-star Bing Crosby and director Leo McCarey had all been nominated for Oscars, Crosby and McCarey for Going My Way (1944). They all won that night, Bergman for Gaslight (1944), the first of her three Academy Awards. When she picked up her Best Actress statuette, she said, "I'm afraid that if I went on the set tomorrow without an Oscar, neither of them would speak to me.".
Show & Tell Her Story
Share your memories, stories, and photos so that Ingrid is always remembered.
Ingrid's biography
This collaborative biography is for you to show & tell Ingrid's life so that she is always remembered. What's this?
Biography
Ingrid Bergman
Ingrid Bergman
Other names or aliases
Unknown. Did Ingrid move a lot? Where was her last known location?
Last known residence
Ingrid Bergman was born on in Stockholm,
Birth
Ingrid Bergman died on in London,
Death
Breast cancer
Cause of death
Do you know the final resting place - gravesite in a cemetery or location of cremation - of Ingrid Bergman?
Burial / Funeral
Heritage
Ethnicity & Lineage
Swedish Father and German Mother.
Nationality & Locations
Where was Ingrid born and where did she live?
Childhood
Education
Sweden. She was only interested in studying acting and was an immediate success.
Adulthood
Professions
FILM STAR. Also a theater star in London. Ingrid Bergman[a] (29 August 1915 – 29 August 1982) was a Swedish actress who starred in a variety of European and American films, television movies, and plays.[1] She won many accolades, including three Academy Awards, two Primetime Emmy Awards, a Tony Award, four Golden Globe Awards, and a BAFTA Award. Bergman was born in Stockholm to a Swedish father and a German mother, and started her acting career in Swedish and German films. Her introduction to Americans came in the English-language remake of Intermezzo (1939). In addition to the classic and Best Picture Academy Award-winning Casablanca (1942) opposite Humphrey Bogart, her notable performances from the 1940s include the dramas For Whom the Bell Tolls (1943), Gaslight (1944), The Bells of St. Mary's (1945), and Joan of Arc (1948), all of which earned her nominations for the Academy Award for Best Actress; she won the award for Gaslight. She made three films with Alfred Hitchcock including Spellbound (1945), with Gregory Peck, and Notorious (1946), opposite Cary Grant. In 1950, she starred in Roberto Rossellini's Stromboli, following the revelation that she was having an extramarital affair with the director. The affair and then marriage to Rossellini created a scandal in the United States that forced her to remain in Europe for several years, during which she starred in Rossellini's Journey to Italy (1954), now critically acclaimed. She made a successful return to working for a Hollywood studio in Anastasia (1956), the debut film for Yul Brynner, winning her second Academy Award for Best Actress. In 1958, she starred for a second time with Cary Grant, this time in the popular romantic comedy Indiscreet. In her later years, she won her third Academy Award, this one for Best Supporting Actress, for her small performance in Murder on the Orient Express (1974). In 1978, she worked with director Ingmar Bergman (no relation) in Autumn Sonata, for which she received her sixth Academy Award nomination for Best Actress. In her final acting role, she portrayed the late-Israeli Prime Minister Golda Meir in the television mini-series A Woman Called Golda (1982) for which she posthumously won her second Emmy Award for Best Actress. She died on her sixty-seventh birthday (29 August 1982) from breast cancer. According to the St. James Encyclopedia of Popular Culture, Bergman quickly became "the ideal of American womanhood" and a contender for Hollywood's greatest leading actress.[2] In the United States, she is considered to have brought a "Nordic freshness and vitality" to the screen, along with exceptional beauty and intelligence; David O. Selznick once called her "the most completely conscientious actress" he had ever worked with. In 1999, the American Film Institute ranked Bergman as the fourth-greatest female screen legend of Classic Hollywood Cinema.[3]
Personal Life
Her three marriages. She had Pia Lindstrom and her and a son and girl twins with Roberto Rossellini: Isotta and Isabella Rossellini.
Military Service
Even though Sweden was neutral during World War II and she had three children with an Italian, Ingrid Bergman was never neutral and spent a great deal of time entertaining the troops. I have posted those photographs.
Obituary
Average Age
Ingrid Bergman lived 5 years shorter than the average Bergman family member when she died at the age of 67.
Life Expectancy
The average age of a Bergman family member is 72.
Looking for a different Ingrid Bergman?
View other bios of people named
Ingrid Bergman
Family Tree
Ingrid's immediate relatives including parents, siblings, partnerships and children in the Bergman family tree.
Ingrid's Family Tree
| | |
| --- | --- |
| Ingrid Bergman | |
Relationships
+ Add
Petter Lindström
&
Ingrid Bergman
Married: July 10, 1937 - February 9, 1950
Cause of Separation: Divorce

Ingrid Bergman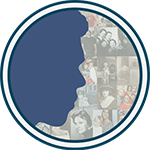 Petter Lindström
+ Add
Roberto Rossellini
&
Ingrid Bergman
Married: May 24, 1950 - November 7, 1957
Cause of Separation: Divorce

Ingrid Bergman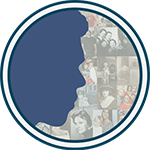 Roberto Rossellini
Friends
Friends can be as close as family. Add Ingrid's family friends, and her friends from childhood through adulthood.
Photos
Photos and snapshots taken of Ingrid Bergman, her Bergman family, and locations and places or events from her life.
Comments
Leave a comment to ask questions, share information, or simply to show that you care about Ingrid.
Obituary
Share Ingrid's obituary or write your own to preserve her legacy.
Ingrid Bergman had four children: Isabella Rossellini, Renato Rossellini, Pia Lindstrom and Ingrid Rossellini. Bergman died on 29 August 1982 at 12:00 am, her 67th birthday, in London, of breast cancer. Her body was cremated at Kensal Green Cemetery, London, and her ashes taken to Sweden. Most of them were scattered in the sea around the islet of Dannholmen off the fishing village of Fjällbacka in Bohuslän, on the west coast of Sweden, where she spent most of the summers from 1958 until her death in 1982. The rest were placed next to her parents' ashes in Norra Begravningsplatsen (Northern Cemetery), Stockholm, Sweden. According to biographer Donald Spoto, she was "arguably the most international star in the history of entertainment". After her American film debut in the film Intermezzo: A Love Story (1939), co-starring Leslie Howard, Hollywood saw her as a unique actress who was completely natural in style and without need of make-up. Film critic James Agee wrote that she "not only bears a startling resemblance to an imaginable human being; she really knows how to act, in a blend of poetic grace with quiet realism". According to film historian David Thomson, she "always strove to be a 'true' woman", and many filmgoers identified with her: There was a time in the early and mid-1940s when Bergman commanded a kind of love in America that has been hardly ever matched. In turn, it was the strength of that affection that animated the "scandal" when she behaved like an impetuous and ambitious actress instead of a saint. Writing about her first years in Hollywood, Life magazine stated that "All Bergman vehicles are blessed", and "they all go speedily and happily, with no temperament from the leading lady". She was "completely pleased" with her early career's management by David O. Selznick, who always found excellent dramatic roles for her to play, and equally satisfied with her salary, once saying, "I am an actress, and I am interested in acting, not in making money." Life adds that "she has greater versatility than any actress on the American screen ... Her roles have demanded an adaptability and sensitiveness of characterization to which few actresses could rise". She continued her acting career while suffering from cancer for eight years, and won international honors for her final roles. "Her spirit triumphed with remarkable grace and courage", adds Spoto.[19Director George Cukor once summed up her contributions to the film media when he said to her, "Do you know what I especially love about you, Ingrid, my dear? I can sum it up as your naturalness. The camera loves your beauty, your acting, and your individuality. A star must have individuality. It makes you a great star. A great star." In 1960, Bergman was inducted into the Hollywood Walk of Fame with a motion pictures star located at 6759 Hollywood Boulevard. In March 2015, a picture of Bergman photographed by David Seymour was chosen for the main poster for the 2015 Cannes Film Festival. A documentary titled Ingrid Bergman: In Her Own Words was also screened at the festival.[40]
1915 - 1982 World Events
Refresh this page to see various historical events that occurred during Ingrid's lifetime.
In 1915, in the year that Ingrid Bergman was born, in April, the Ottoman Empire rounded up, arrested, and deported 235 to 270 Armenian intellectuals and community leaders in Turkey. As their actions continued through the next several years, an estimated 600,000 to 1 million Armenians were killed by Turkish soldiers.
In 1920, at the age of just 5 years old, Ingrid was alive when on January 1, over 6000 people were arrested and put in prison because they were suspected of being communists. . Many had to be released in a few weeks and only 3 guns were found in their homes. The U.S. Department of Justice "red hunt" netted thousands of "radicals" and suspected "communists" and aliens were deported. But the "hunt" ended after Attorney General Palmer forecast a massive radical uprising on May Day and the day passed without incident.
In 1949, at the age of 34 years old, Ingrid was alive when comedian Milton Berle hosted the first telethon show. It raised $1,100,000 for cancer research and lasted 16 hours. The next day, newspapers, in writing about the event, first used the word "telethon."
In 1959, Ingrid was 44 years old when on January 3rd, Alaska became the 49th state of the United States and the first state not a part of the contiguous United States. The flag was changed to display 49 stars.
In 1982, in the year of Ingrid Bergman's passing, on June 30th, time ran out on the Equal Rights Amendment (ERA). The Amendment had only received 35 of the necessary 38 state ratifications. First sent to the states in 1972, the Amendment stated that "Equality of rights under the law shall not be denied or abridged by the United States or by any State on account of sex".
About the AncientFaces Community
Back to

Top