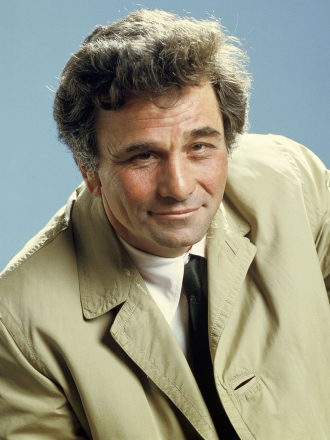 Born
September 16, 1927
New York, New York United States
Death
June 23, 2011
Beverly Hills, in Beverly Hills, Los Angeles County, California United States
Last Known Residence
Los Angeles, Los Angeles County, California 90024
Summary
Peter Falk, father to 2 children, was born on September 16, 1927 in New York, New York. He married
Shera Danese
and Peter died. He married
Alyce
on April 17, 1960 and they later divorced on May 28, 1976. They gave birth to
Catherine Falk
and
Jacqueline Falk
. Peter died on June 23, 2011 at Beverly Hills,, Beverly Hills, California at 83 years old. We know that Peter Falk had been residing in Los Angeles, Los Angeles County, California 90024.
Updated: November 05, 2020
8 Followers
Peter Falk
Peter Falk
(1927 - 2011)
Peter Falk
Born September 16, 1927 in New York City, New York, USA
Died June 23, 2011 in Beverly Hills, California, USA (cardiorespiratory arrest and pneumonia)
Birth Name Peter Michael Falk
Height 5' 6" (1.68 m)
Peter Falk was born on September 16, 1927, in New York City, New York. He graduated from Ossining High School, where he was president of his class. He studied acting with Eva Le Gallienne and Sanford Meisner. His most famous role is that of the detective Columbo. He has been married twice, and is the father of two children:Catherine, a private detective in real life, and Jackie.
Spouse (2)
Shera Danese (7 December 1977 - 23 June 2011) ( his death)
Alyce Caroline Mayo (17 April 1960 - 28 May 1976)
(Divorced 2 children)
As Columbo: The raincoat, the cigar, the slouch, the false exit followed by the catchphrase, "One more thing..."
Thick eyebrows
New York accent
One of his greatest passions was drawing and sketching; has studio on grounds of Beverly Hills estate.
His right eye was surgically removed at the age of three, because of cancer.
Attended and graduated from Ossining High School on Ossining, New York.
Falk put the damper on a rumor that his trademark Columbo raincoat had been placed in the Smithsonian Institution: said that it was in his upstairs closet.
He left college to serve as a cook in the Merchant Marines. He later received political science degree from New School in New York, then graduated from Syracuse University. He applied at the CIA, but was turned down. He took state budget department job in Hartford, Connecticut. Five years after he started taking acting lessons, he earned first Oscar nomination.
Peter's paternal grandparents, Louis and Ida Falk, were Russian Jewish immigrants. Peter's maternal grandfather, Peter Hochhauser, was a Hungarian Jew, and Peter's maternal grandmother, Rosa Heller, was a Czech Jewish immigrant (from what was then Bohemia).
Once when he was playing in a Little League game, the umpire called him out. Falk thought that he was safe. He pulled his glass eye out of its socket and handed it to the umpire, telling him, "Here, I think you might need this.".
His daughter Catherine Falk is a private detective in real life.
Lt. Columbo's first name is explicitly and even doggedly never revealed in the series (i.e. "What's your first name? Lieutenant...") However, with modern freeze-frame capabilities, when Columbo flashes his badge in the episode "Dead Weight", the name "Frank" can clearly be seen on his ID.
Columbo's wife, of whom he often speaks, is never seen in the series. Interestingly, most of the facts that are supposedly known about Lt. Columbo's private life are up in the air and sometimes contradictory. This may be due to his character being somewhat forgetful or may be due to him leading a suspect with a "likely story" hoping they will trip up and reveal a clue. His car, a 1959 Peugeot 403 Cabriolet, is in most every episode and is treated almost as a character.
Had two daughters with his wife Alyce Mayo: Catherine Falk and Jackie Falk.
Biography in: "Who's Who in Comedy" by Ronald L. Smith, pg. 153-154. New York: Facts on File, 1992. ISBN 0816023387.
Began acting when he was 26, but did not officially declare himself an actor and move to New York until he was 28.
During the June 5, 2000, episode of The Late Late Show with Craig Kilborn (1999), Craig Kilborn's third question to Falk during "Five Questions" was this: "Use the words 'Falk' and 'you' in a sentence". Falk chuckled a bit, touched his nose, and replied simply: "Falk... you!".
Has his lookalike puppet in the French comedy show Les Guignols de l'info (1988).
He and his good friend John Cassavetes made six movies together: Husbands (1970), Machine Gun McCain (1969), Mikey and Nicky (1976), Opening Night (1977), Big Trouble (1986), A Woman Under the Influence (1974) and one television movie: Columbo: Étude in Black (1972).
Had a street renamed after him in his hometown of Ossining, New York. To unveil the Peter Falk Place street sign, he pulled off a trademark raincoat covering the sign (2005).
Was close friends with the late Patrick McGoohan.
Avatar's voice in the animated movie Wizards (1977) (voiced by Bob Holt) was modelled after Falk.
Has inspired at least two Hanna-Barbera cartoon characters. Dick Dastardly in Wacky Races (1968) was based on Falk's Max Meen from The Great Race (1965), and Mumbly, the detective dog on The New Tom & Jerry Show (1975) was loosely based on Columbo.
In 1961, he became the first actor nominated for an Oscar and an Emmy in the same year, receiving best supporting nominations for the movie Murder, Inc. (1960) and the television series The Law and Mr. Jones (1960). He followed up in 1962 by being doubly nominated again for supporting actor for the movie Pocketful of Miracles (1961) and best actor (he won) for "The Price of Tomatoes", an episode of The Dick Powell Theatre (1961).
Auditioned for the role of Ted Henderson in Bob & Carol & Ted & Alice (1969), which went to Elliott Gould.
He was involved in a car accident when he lost control while driving, sustaining a head injury. [June 2008]
Had a hip replacement. [June 2008]
Had been a heavy cigarette smoker since he was 15, but after he started playing Columbo he began smoking cigars as well.
Wanted to join the United States Marine Corps when he was 17, but was rejected because of his blind eye.
He was awarded Knight of the Order of Arts and Letters by the Ministry of Culture of France; the medal was given to him by Gérard Depardieu in March 1996.
After high school, he briefly attended Hamilton College in upstate New York. He was a merchant marine after he dropped out of college. He went to New York City where he received his Bachelor's degree in Political Science from the New School for Social Research in New York City. He received his Master's degree in Public Administration from Syracuse University in Syracause, New York.
At 29 years old, he studied acting with the Mark Twain Masquers in Hartford, Connecticut, and studied with Eva Le Gallienne at the White Barn Theater in Westport, Connecticut.
When actors are required to move from one location to another during filming on a sound stage, the exact spot they are to move to is marked on the floor, usually with a piece of tape. This is to ensure that they stand in the area that is preset for the correct camera angle, lighting, sound, etc. Part of Falk's trademark behavior as Columbo was out of necessity, as he pretended to scratch or touch his forehead over his left eye. In reality, he blocked the camera view of his good eye, so as he was looking down, he could locate the tape on the floor. That is how his trademark "pensive Columbo look" got its start.
Adopted daughter, Catherine Falk, files for conservatorship, explaining that Falk has been suffering from Alzheimer's disease and, at age 81, he no longer recognizes anyone. Later sworn statements from the Falk family, family friends and associates report Catherine has been long-estranged from her father and would not handle his affairs in his best interest. [December 2008]
Shera Danese, Falk's wife of 32 years, files paperwork with the court, including sworn statements from longtime CPA, attorney, friends and family members, stating she is already attending to Falk's affairs, Falk named her as his guardian when first diagnosed with the disease, and long-estranged adopted daughter's attempt to gain conservatorship and control of his affairs is not in Falk's best interests. [January 2009]
Shera Danese, his wife, is awarded conservatorship of his affairs. [May 2009]
Best known by the public for his starring role as the title character on the television series Columbo (1971).
His remains were interred at Westwood Village Memorial Park Cemetery in Los Angeles, California.
Peter Falk passed away on June 23, 2011, three months away from what would have been his 84th birthday on September 16.
He was posthumously awarded a Star on the Hollywood Walk of Fame at 6654 Hollywood Boulevard in Hollywood, California on July 25, 2013.
His mother died in 2003.
His first wife Alyce Caroline Mayo died in March 2016 at the age of 85.
Volunteered to fight for Israel in its 1948 War of Independence, but the conflict ended before he could go.
Because of his Hungarian roots, a statue of him as Columbo has been erected in the capital of Hungary, Budapest.
Share your memories, family stories, & photos so that Peter is always remembered.
Biography
Los Angeles, Los Angeles County, California 90024
Peter Falk was born on in New York, New York United States
Peter Falk died on at Beverly Hills, in Beverly Hills, Los Angeles County, California United States
Peter Falk was born on in New York, New York United States
Peter Falk died on at Beverly Hills, in Beverly Hills, Los Angeles County, California United States
Westwood Village Memorial Park and Mortuary 1218 Glendon Ave, in Los Angeles, Los Angeles County, California United States 90024
Heritage
Ethnicity & Lineage
Jewish (Hungarian and Czech)
Nationality & Locations
American
Childhood
Education
Bachelor's degree in Political Science from the New School for Social Research in New York City. He received his Master's degree in Public Administration from Syracuse University in Syracause, New York.
Adulthood
Professions
CPA and Merchant Marine and famous actor in films and television.
In between, Mr. Falk made "Husbands," the first of his collaborations with his friend Cassavetes. The others were "A Woman Under the Influence," in 1974, a brutally realistic portrayal of a marriage undermined by mental illness, directed by Cassavetes, for which Mr. Falk's co-star and Cassavetes's wife, Gena Rowlands, was nominated for an Academy Award; and "Mikey and Nicky" in 1976, a dark buddy film directed by Elaine May in which the two men played the title roles. In 1971 he once again returned to Broadway, in Neil Simon's angry comedy "The Prisoner of Second Avenue."
In later years Mr. Falk starred in several notable films — among them "Murder by Death" (1976), "The In-Laws" (1979), "The Princess Bride" (1987), "Tune In Tomorrow" (1990) and "Wings of Desire" (1987), in which he played himself, contemplating his acting career — and in 1998 he opened Off Broadway in the title role of Arthur Miller's play "Mr. Peters' Connections," a portrait of an older man trying to make sense out his life as it comes to an end.
Obituary
Average Age
Peter Falk lived 11 years longer than the average Falk family member when he died at the age of 83.
Looking for a different Peter Falk?
View other bios of people named
Peter Falk
Peter's immediate relatives including parents, siblings, partnerships and children in the Falk family tree.
Relationships:
+ Add
Peter Falk & Shera Danese
Spouse: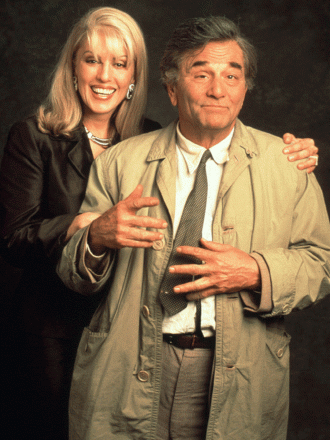 + Add
Peter Falk & Alyce Caroline Mayo
April 17, 1960 - May 28, 1976
Cause of Separation: Divorce

Spouse: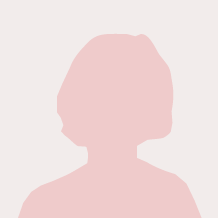 Jan 7, 1931 - Mar 7, 2016
Children: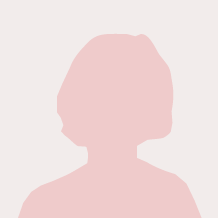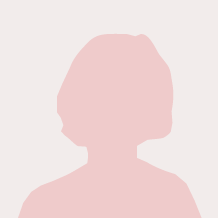 Friends:
Photos and snapshots taken of Peter Falk, his Falk family, and locations and places or events from his life.
Share Peter's obituary or write your own to preserve his legacy.
TELEVISION
Peter Falk, Rumpled and Crafty Actor in Television's 'Columbo,' Dies at 83
By BRUCE WEBERJUNE 24, 2011
Peter Falk, who marshaled actorly tics, prop room appurtenances and his own physical idiosyncrasies to personify Columbo, one of the most famous and beloved fictional detectives in television history, died on Thursday night at his home in Beverly Hills, Calif. He was 83.
His death was announced in a statement from Larry Larson, a longtime friend and the lawyer for Mr. Falk's wife, Shera Danese. Mr. Falk had a wide-ranging career in comedy and drama, in the movies and onstage, before and during the three and a half decades in which he portrayed the unkempt but canny lead on "Columbo." Columbo was a comic variation on the traditional fictional detective. With the keen mind of Sherlock Holmes and Philip Marlowe, he was cast in the mold of neither — not a gentleman scholar, not a tough guy. He was instead a mass of quirks and peculiarities, a seemingly distracted figure in a rumpled raincoat, perpetually patting his pockets for a light for his signature stogie. He drove a battered Peugeot, was unfailingly polite, was sometimes accompanied by a basset hound named Dog, and was constantly referring to the wisdom of his wife (who was never seen on screen) and a variety of relatives and acquaintances who were identified in Homeric-epithet-like shorthand — an uncle who played the bagpipes with the Shriners, say, or a nephew majoring in dermatology at U.C.L.A. — and who were called to mind by the circumstances of the crime at hand. It was a low-rent affect that was especially irksome to the high-society murderers he outwitted in episode after episode. In the detective-story niche where Columbo lived, whodunit was hardly the point; the murder was committed and the murderer revealed in the show's opening minutes. How it was done was paramount. Typically, Columbo would string his suspects along, flattering them, apologizing profusely for continuing to trouble them with questions, appearing to have bought their alibis and, just before making an exit, nailing them with a final, damning query that he unfailingly introduced with the innocent-sounding phrase, "Just one more thing ...." It was the signal to viewers that the jig was up. It was also the title of Mr. Falk's anecdotal memoir, published in 2006, in which he summarized the appeal of the show. "What are you hanging around for?" he wrote, referring to the viewer. "Just one thing. You want to know how he gets caught." Mr. Falk had a glass eye, resulting from an operation to remove a cancerous tumor when he was 3. The prosthesis gave all his characters a peculiar, almost quizzical squint. And he had a mild speech impediment that gave his L's a breathy quality, a sound that emanated from the back of his throat and that seemed especially emphatic whenever, in character, he introduced himself as Lieutenant Columbo. His life was forever changed in 1967 when, reportedly after both Bing Crosby and Lee J. Cobb turned down the role, he was cast as Columbo in the television film "Prescription: Murder." The story, about a psychiatrist who kills his wife with the help of one of his patients, was written by Richard Levinson and William Link; they had adapted it from their stage play, which opened in San Francisco and Boston in 1964, and which itself was an adaptation. Mr. Levinson and Mr. Link first wrote the story in 1960 for a series called "The Chevy Mystery Show." It was in that show — the episode was titled "Enough Rope" — that Columbo made his debut as a character, played by Bert Freed. But it was Mr. Falk who made him a legend. During the filming it was he who rejected the fashionable attire the costume shop had laid out for him; it was he who chose the raincoat — one of his own — and who matched the rest of the detective's clothes to its shabbiness. It was he who picked out the Peugeot from the studio motor pool, a convertible with a flat tire and needing a paint job that, he reflected years afterward, "even matched the raincoat." And as the character grew, the line between the actor and the role grew hazier. They shared a general disregard for nattiness, an informal mode of speech, an obsession with detail, an irrepressible absent-mindedness. Even Columbo's favorite song, "This Old Man," which seemed to run through his mind (and the series) like a broken record, was one that Mr. Falk had loved from childhood and that ended up in the show because he was standing around humming it one day, in character, when Columbo was waiting for someone to come to the phone.
Three years passed between the first "Columbo" movie and the second, "Ransom for a Dead Man," which became the pilot that turned the show into a regular network offering. It was part of a revolving wheel of Sunday night mysteries with recurring characters that appeared under the rubric "NBC Mystery Movie."
By that time, however, Mr. Falk and Columbo had become more or less interchangeable as cultural references. Mr. Peters, Ben Brantley wrote in his review of the play in The Times, "is as genuinely perplexed as Columbo, his aggressively rumpled television detective, only pretends to be." Mr. Falk, who began sketching as a way to while away time on movie sets, had had many gallery shows of his charcoal drawings and watercolors. He is survived by his second wife, the former Shera Danese, and his two daughters, Jackie and Catherine.
Refresh this page to see various historical events that occurred during Peter's lifetime.
In 1927, in the year that Peter Falk was born, 10 years after the United States bought the U.S. Virgin Islands from the Danish government, the inhabitants were granted U.S. citizenship. While they can vote in congressional elections and presidential primaries, they cannot vote for President.
In 1931, when he was just 4 years old, on May 1st, the Empire State Building opened in New York City. At 1,454 feet (including the roof and antenna), it was the tallest building in the world until the World Trade Center's North Tower was built in 1970. (It is now the 34th tallest.) Opening at the beginning of the Great Depression, most of the offices in the Empire State Building remained unoccupied for years and the observation deck was an equal source of revenue and kept the building profitable.
In 1944, by the time he was 17 years old, on November 7th, Franklin Delano Roosevelt was reelected to a fourth term as President of the United States. Running against Thomas Dewey, Governor of New York, Roosevelt won 53.4 of the popular vote, Dewey got 45.9%.
In 1975, he was 48 years old when in January, Popular Mechanics featured the Altair 8800 on it's cover. The Altair home computer kit allowed consumers to build and program their own personal computers. Thousands were sold in the first month.
In 1994, at the age of 67 years old, Peter was alive when on May 6th, former political prisoner, lawyer, and activist Nelson Mandela was elected the first black President of South Africa. He was 75 when he was elected and he served one five-year term.
Highlights of just a few of the many successes of sharing memories about the people important to us on AncientFaces. From reuniting lost or 'orphan' photos with their families, seeing the faces of relatives for the first time, to connecting unknown and lost family.

These stories will warm your heart and inspire you to share your memories of the people important to you.
Back to Top