Car and Child
Description:
This photo was found in the album possessed by my mother, Frances Logan Gillam of Ocala FL, born in PA. The person driving looks like my Grandfather Anthony Logan and the child may be his son, William Logan, but I am not sure.
Date & Place:
at House built by Anthony Logan in New Columbus (Nesquehoning) Carbon Co., Pennsylvania United States
People: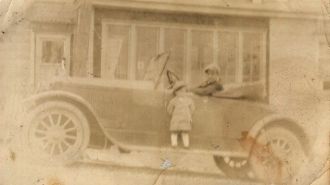 Oct 15, 1925 - Unknown
1925 - ?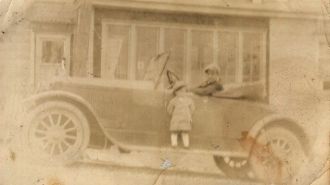 Nov 5, 1896 - Unknown
1896 - ?
Back to Top