Loading...one moment please

Gail Burgermaster
A photo of Gail Burgermaster's artwork
Date & Place:
in New York United States
People tagged
in this photo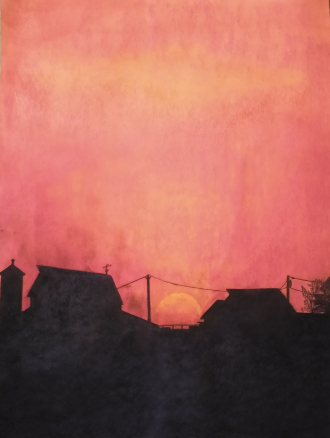 Gail was a professional chef, horticulturist, humanitarian, and artist. Her undergraduate studies were in fine arts through Cornell University, the University of Rochester, and Norwich University. Additionally, she spent nearly a decade studying horticulture and fine arts through an apprenticeship placement at the Rochester Folk Art Guild, where she was also a chef. At the RFAG she did both extensive sustainable farming and long-term artistic studies directly with an Alfred Stieglitz and Georgia O'Keefe understudy. Later, she worked on her PhD in education, doing extensive fieldwork in Africa and the Caribbean. She also worked on a Nobel international relations initiative for decades as a language liaison and resource facilitator and she spent over half a decade doing housing advocacy and community integration work, for which she received national recognition. She lived in NY with her family.
Kathy Pinna
I'm a Founder of AncientFaces and support the community answering questions & helping members make connections to the past (thus my official title of Founder & Content and Community Support ). For me, it's been a labor of love for over 20 years. I truly believe with all of my heart that everyone should be remembered for generations to come. I am 2nd generation San Jose and have seen a lot of changes in the area while growing up. We used to be known as the "Valley of Heart's Delight" (because the Valley was covered with orchards and there were many canneries to process the food grown here, which shipped all over the US) - now we have adopted the nickname "Capital of Silicon Valley" and Apple, Ebay, Adobe, Netflix, Facebook, and many more tech companies are within a few miles of my current home in San Jose (including AncientFaces). From a small town of 25,000, we have grown to 1 million plus. And when you add in all of the communities surrounding us (for instance, Saratoga, where I attended high school, living a block from our previous Mayor), we are truly one of the big cities in the US. I am so very proud of my hometown. For more information see Kathy - Founder & Content and Community Director
My family began AncientFaces because we believe that unique photos and stories that show who people are/were should be shared with the world.
Back to

Top