I.H., Beulah, Pauline Miller
Description:
Photo taken at Guilliams Studio, Siloam Springs,Benton Co., AR. In folder with handwritten message to Wm Wheelis & Family from I.H., Beulah & Pauline Miller, Siloam Springs, Ark.

Found picture with my Grandmother's belongings following her death. She was married to John Pierce Miller in Craighead Co., AR in 1917. No one in our family knows the individuals in this picture and how they connect to our Miller family. John Pierce Miller's grandparents lived in Benton Co., AR between 1840-1865 so we believe they are related to our Miller Family.
People: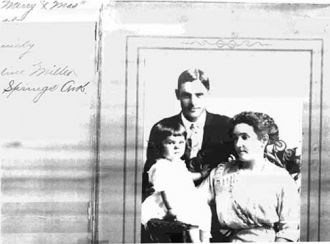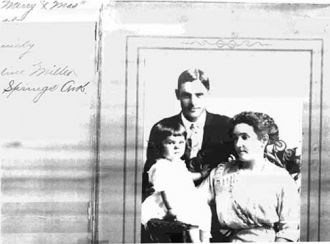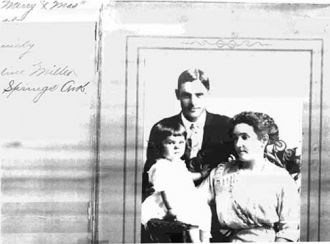 Back to Top