Mrs. James
Description:
CDV, W.A. Hunter, Photographer, Picture Frame Maker, Blyth. There is writing on the back in ink, "Mrs. James for my son." There is writing in pencil in a different hand, "Mary Fullen (Fullerr?) Fishers Run where the road goes under
rail road, Stubenville, Ohio. No 18 Frame, June 10."

Can anyone identify this woman or give some clarity to what is written on the back?
Date & Place:
at Steubenville, in Jefferson County, Ohio USA
People: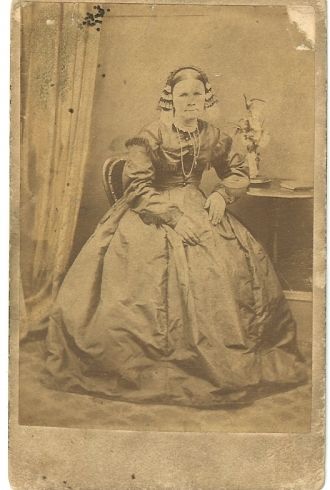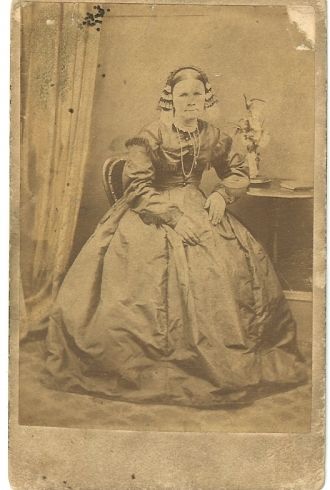 Back to Top