10. John Tyler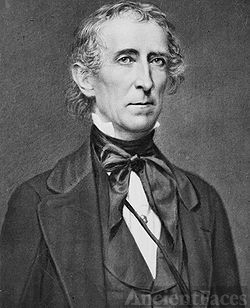 Net worth:
$51 million
Technically Bill Clinton is 10th at 55MM, but we didn't think he should make the list on a Vintage Photo and Genelaogy website.
How he made his riches
John Tyler was born to a wealthy, political family that owned Greenway Plantation. He became a lawyer at 19. His father died in Tyler's early twenties, whereupon Tyler inherited much of the family's property and slaves. He went on to expand the family holdings by buying Woodburn Plantation.