This 'orphan' photo found in an antique shop in Santa Cruz CA was reunited with current family in San Jose
Visiting an antique shop in Santa Cruz, California member
Pam Kroetsch Marks
saw this adorable photo and knew she just had to grab it - not to add to her collection but to reunite with family.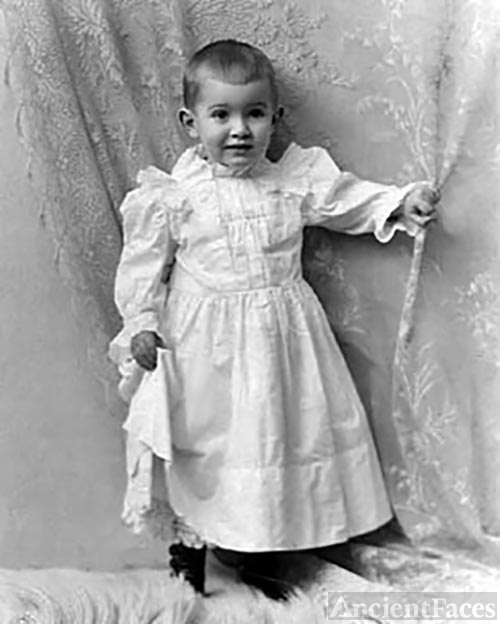 On the back of the photo was written "Edward Allan Gisburne..age 2 years, 6 months X-mas 1894". Having a name and date she was able to find Edward and his parent's names listed in the Rhode Island Births database of 1636-1930, and in the 1910 US Census she found where he lived in Quincy MA in addition to his grandmother's name.

With these details added to the description of the photo current family members found this image and contacted Pam. She reunited this original photo with the family in less than a year!
Lost contact with an uncle for 26 years and found out he's doing well at 91 years old!
Member
Arba Morrow
added this photo of his grandfather and mother's younger brother from 1927. His family had lost contact with his uncle many years prior. Almost a year later Arba was contacted by a member who reported that his uncle is still alive and at age 91 in good health.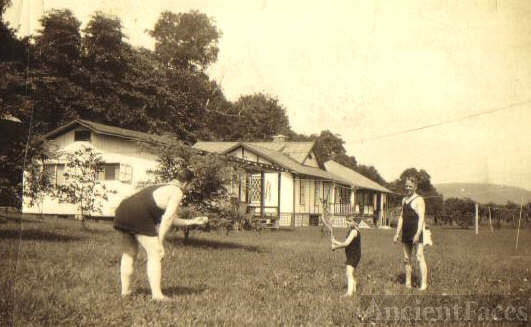 Arba's message to the world:

'I hope everyone posts their family photos to AncientFaces...you might just find a long lost relative or make contact with relatives you didn't know you had.
An 'orphan' photo found it's way to her Great Great Granddaughter
Written on the back of this photo found in an antique store were more than enough clues to re-unite this lost photo with it's family. "Grandma, wife of Col. Jack C. Johnson (age about 40) and mama, Mary 'Mamie' E. Johnson-Robb...(about 6 months old)...born April 8, 1876 in Placerville in Bruster House...great-grandmother and grandmother to Philip Brock"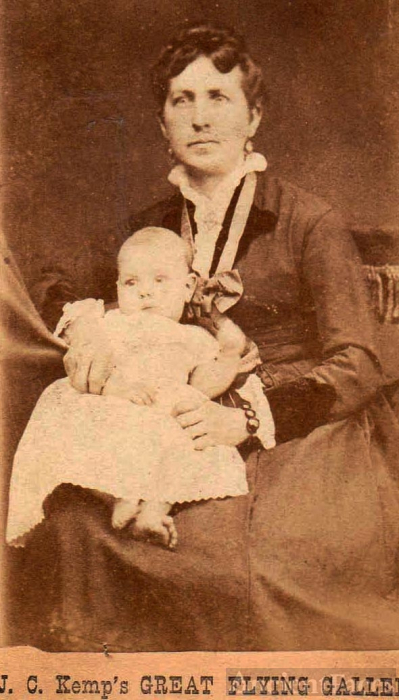 Within 2 years of adding to AncientFaces the great-great-granddaughter of Emily contacted the custodian of the photo and included this photo in her family book.
Every photo has a mystery. This member played detective to solve it.
This picture was found in an antique shop in Penetangushene Ontario in July of 2009 by Blaine Scott. On the back is written "Mr. Tobin and family Hackbridge".

Like many of us, Blaine couldn't let this one-of-a-kind photo live in an antique store collecting dust. So he purchased the photo then began a mission.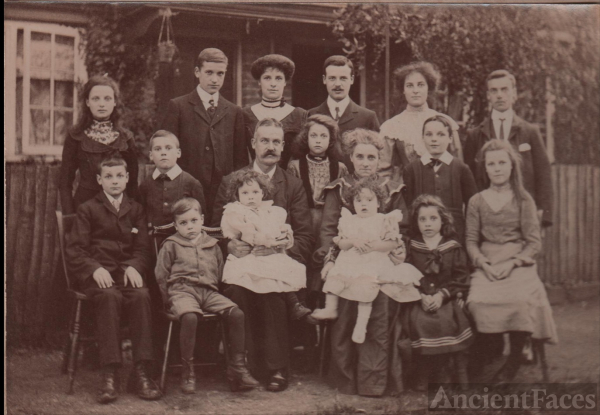 With very little to go on, Blaine navigated the 1901 census to find the names of each individual in this photo. Turns out this was a BIG family consisting eventually of over 15 children!

During his detective work he detailed all of his findings and included this information when he shared the photo on AncientFaces. Shortly after posting, a member of the community found the image of his grandfather he never knew existed!

How wonderful it is that Blaine deciding to rescue this orphan photo and invest his time into researching and sharing on AncientFaces resulted in reuniting this treasure with family so many years later.
"We have found our missing relative entirely thanks to AncientFaces"
"We have received a much clearer photo of Captain Grant from his Son. The picture we put in the website is an old yellowed newspaper photo. I am attaching the new photo and ask that you take the old one out and put the new clear picture in its place. With our Canadian Remembrance Day here in 2 days - the timing could not be better. "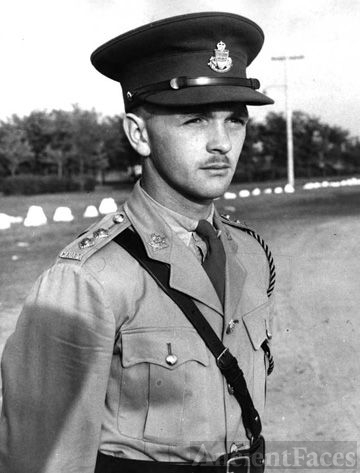 "Thank You, AncientFaces. My long lost Aunt is now 86 years old and her son and I are talking by phone and e-mails. Captain Grant was his Father and died in France in 1944 and is buried there. By posting pictures of the visit to his gravesite - we connected through one of his brothers. Amazing that our prayers have been answered." Thank you - Beth Best

Not every antique photo is unique
This photo was taken of Edinburgh Castle guard
William John Cooper Carr Masson
. Shortly after adding another member recognized immediately the image as she also had a copy!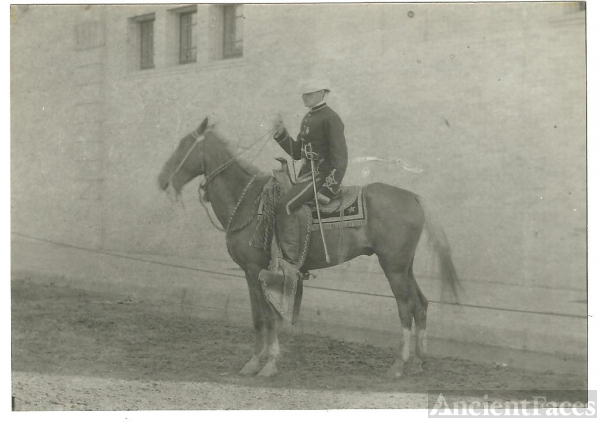 By posting a photo distant family members found each other and could compare their family stories.
On his photo there was just one name 'Oscar Hanson' and a location...
Another member had a copy as well and on her photograph on the back was written a "Visit to Bonnie & George in California."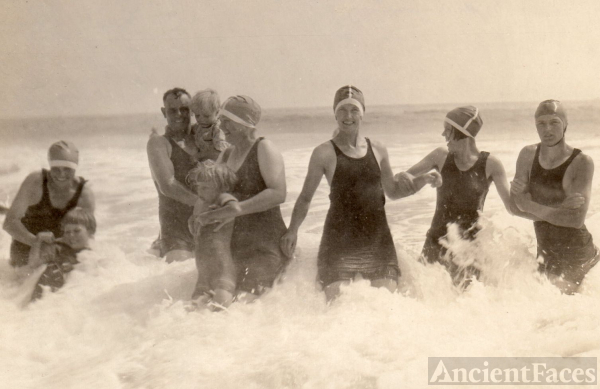 By sharing they discovered together the names of four of the people. Bonnie & George were George Nicholis & Bonnie (McGuire) Brittain who had moved to California from Nebraska between 1913-15. George's sister was Belle (Brittain) Hanson who was recognized from other photos.
Evidently Fae Smith didn't just take a lot of photos..she made lots of copies too!
The owner of this photograph didn't know many details besides the name of the woman photographer.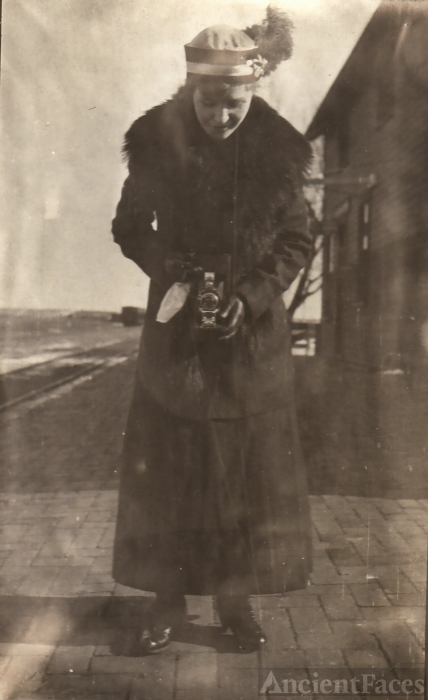 One of our members recognized the image immediately as she too had a copy. It was a photo of her mother-in-law and knew additional details like possible date and location.
This photo was rescued from an antique store in Seaside Oregon
On the back it read "Mr. and Mrs. Gavin, on our ranch, Orofino, Idaho."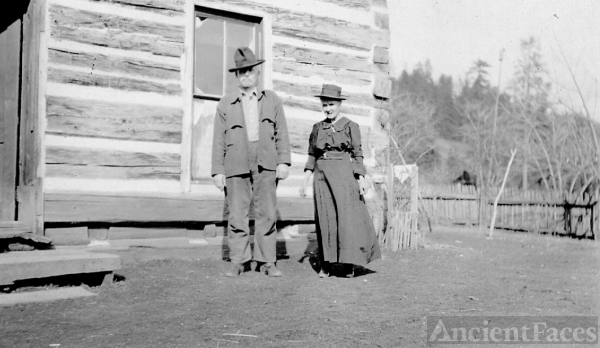 The good samaritan did a little digging and found existing family online. She then reunited the original photo with family members.
Army buddies from World War II still helping each other so many years later
This photo was shared by
Jane Petz
to share & preserve her father
Howard John Ruge
's memory. But little did she know that by sharing her family history she would help a complete stranger.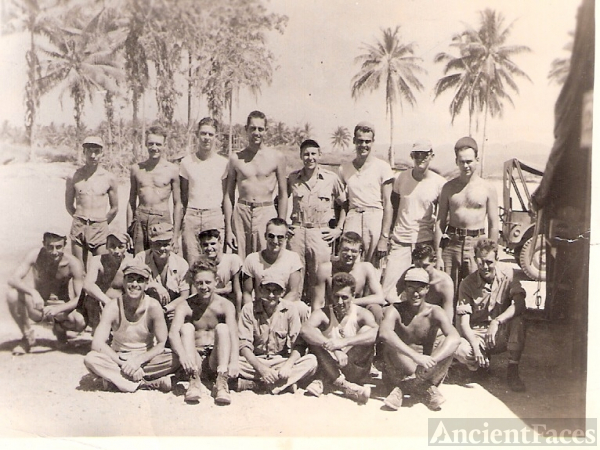 Shortly after sharing this a member immediately recognized HER father as one of the other soldiers standing beside Howard. About a year later another member recognized yet a third man in the photo. This one snapshot taken so many years ago continues to connect people today.
"What are the chances of this all just happening?"
"I came home for lunch yesterday and decided to look at my email before going back to work. The weekly newsletter that I subscribe to from the Logan Family History Center had this message in it:
Ancient Faces - One of the largest visual genealogy presences on the Internet by providing a free location for the exchange of photos. Scanned photos are uploaded by their owners. Others researching family trees can place faces with the names of their ancestors.

I clicked on the link and the first search I did was for Woodruff, and Mamie was the first picture that came up. I could hardly stand it. I was late getting back to work. I had to add comments and write to you."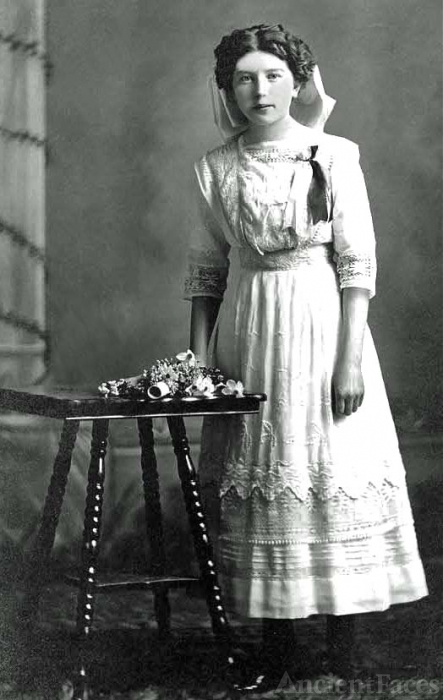 "Thank you for noticing her in the store and for the website. I know there is a lot of time, money, and effort that goes into gathering these kinds of pictures, keeping a website, scanning, uploading, and adding comments. I can't help but wonder how many other family pictures may have ended up in that store and why. I also can't help but feel that it was meant to be and that there is a purpose that this picture is coming home as you say. What are the chances of this all just happening? It's amazing that you even picked it up at the store and then went to all the extra effort to post it. It makes me feel as though you have been my friend forever. It certainly has given me a connection to you, and I have a love for what you do. I just can't tell you how excited I am. I can't even hold it in. - Cathy K, Utah"

" I have to tell you a VERY special story about how AncientFaces helped to reunite our family."
"For 13 years, I have been searching for my grandmother's missing sister. She just disappeared from the family in the 1930s without a trace. No one ever knew where or when she died or where she was buried. My years of searching have just run into dead ends, so I had given up."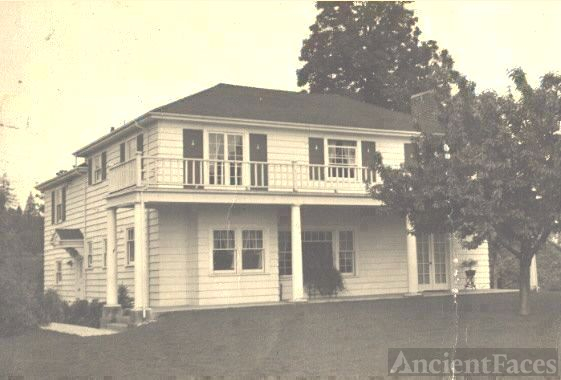 "Today, out-of-the-blue, a young lady called me and said that she had seen a photograph on AncientFaces and one of the women in the photo was her grandmother! Little did I know that she had left a small child behind when she died so young of TB. You can imagine our shock and excitement at finding each other and a whole new family that we never knew existed. We only live one state away from each other and very soon plan to have all family members meet to share our sides of "the story" and of course, many, many more pictures!

AncientFaces...... without you, this family may never have been complete and Aunt Grace would have been lost to us forever. I hope you realize what a valuable service you provide and how grateful we are to have found you. Thank you!!!!" -Lynda B
"I received a picture from an 87 year old aunt and guess what you had this very same picture on your site!!"
"I have previously submitted several pictures of my grandfather August Zemidat. I have tried for many years to find anyone with that name, and I have searched many genealogy web sites to no avail."


"Recently I was contacted by someone who saw my pictures on AncientFaces who may well be a cousin. She also provided me with information that seems to indicate her grandparents were my grandfather's siblings. Considering the many years I have been searching for the name Zemidat, I find this is absolutely amazing that I have finally found a family member. Thank you AncientFaces" -Ron Dakin
"I never knew my biological family...thanks to you I am meeting my little sister for the first time next month."
"I never knew my biological family. My family is my mother and father who raised me. But, as I got older I got curious about my heritage. It took me years of investigation to finally discover my parents' names."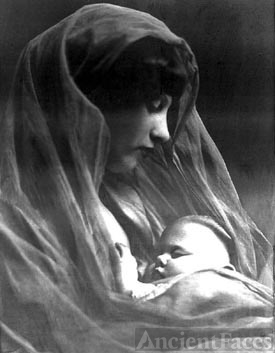 "Well, I get goosebumps just writing this, I have found my biological family because of AncientFaces. Yes!!"

"I did a search for [mothers' name] and was shocked to find a photo of her on AncientFaces! I cannot tell you the feeling that came over me when I saw this photo - to see the face of my biological mother…JUST LIKE THAT. I left a comment on the photo and you won't believe this - the owner of the photo is MY SISTER!!! Yes, I have a LITTLE sister! It turns out my parents were too young when they had me and had to give me up. My little sister knew I existed and wanted to find me but had no way of doing it. Thanks to you I am meeting my little sister for the first time next month. GOD BLESS YOU ANCIENTFACES." - Anonymous
Share your Success Story!
Did you see the face of an ancestor for the first time or discover an old photo you didn't know existed? Did you connect with family on AncientFaces?
Tell us about your experience
- we'd love to hear about it!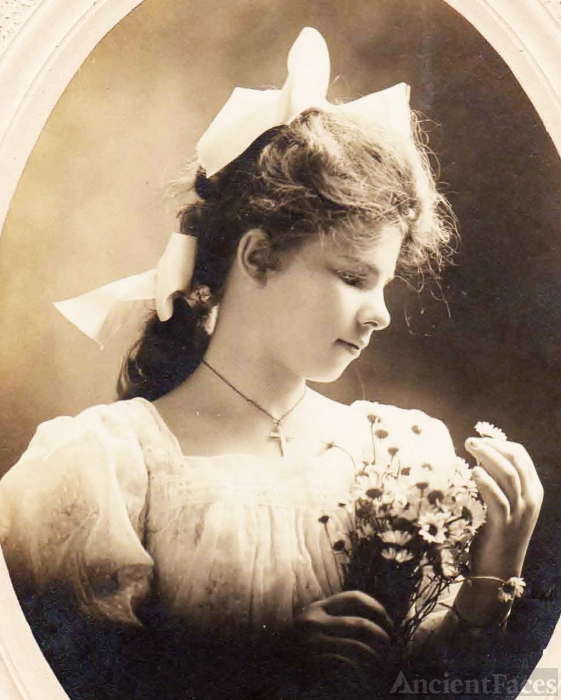 We'd love to share your story with the community, but if you prefer we didn't - no problem. It warms our hearts just sharing in your joy!
Do you have a success story that you'd like to share?
Contact us
and let us know - we'd love to hear about it!