Blake Edwards
(1922 - 2010)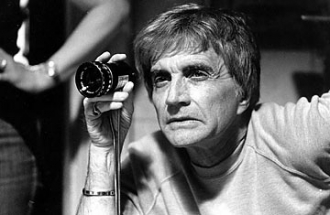 Blake Edwards was born on July 26, 1922 in Tulsa, Oklahoma. He died on December 15, 2010 in Santa Monica, California at 88 years old.

Blake Edwards
Born July 26, 1922 in Tulsa, Oklahoma, USA
Died December 15, 2010 in Santa Monica, California, USA (complications from pneumonia)
Birth Name William Blake Crump
Nickname Blackie
Height 5' 10" (1.78 m)
Blake Edwards' stepfather's father J. Gordon Edwards was a silent screen director, and his stepfather Jack McEdward was a stage director and movie production manager. Blake acted in a number films, beginning with Ten Gentlemen from West Point (1942) and wrote a number of others, beginning with Panhandle (1948) and including six for director Richard Quine. He created the popular TV series Peter Gunn (1958), Mr. Lucky (1959) and Dante (1960). He directed a diverse body of films, from comedies to dramas to war films to westerns, including such pictures as Operation Petticoat (1959), Breakfast at Tiffany's (1961), Experiment in Terror (1962), Days of Wine and Roses (1962), The Pink Panther (1963) and A Shot in the Dark (1964). After The Great Race (1965) he began fighting with studios. In England he surfaced again with The Return of the Pink Panther (1975), then went back to Hollywood and a real hit, 10 (1979). Victor Victoria (1982) won him French and Italian awards for Best Foreign Film.
- IMDb Mini Biography By: Ed Stephan
Spouse (2)
Julie Andrews (12 November 1969 - 15 December 2010) ( his death) ( 2 children)
Patricia Edwards (1953 - 1967) ( divorced) ( 2 children)
Trade Mark (2)
Scores by Henry Mancini
Frequently worked with Peter Sellers
Trivia (30)
Father of Jennifer Edwards and Geoffrey Edwards.
Suffered from CFS (Chronic Fatigue Syndrome).
Former roommate of Mickey Rooney.
He adopted two children from Vietnam with Julie Andrews, Amy Edwards (b. 1974) and Joanna Edwards (b. 1975).
Stepson of stage director and movie production manager Jack McEdward.
Biography in: John Wakeman, editor. "World Film Directors, Volume Two, 1945-1985." Pages 302-310. New York: The H.W. Wilson Company, 1988.
Stepfather of Emma Walton Hamilton.
Grandfather of Hannah Schneider and Kayti Schneider.
Grandson of silent screen director J. Gordon Edwards.
Was the original writer and director on City Heat (1984). He stepped aside as director after creative differences with star Clint Eastwood.
When asked, "If you could work with one actor for the rest of your career, who would it be?" he answered, in a heartbeat, "Jack Lemmon.".
Met actor David Niven, when Edwards was writing and directing films for Four Star Television, a production company partly owned by Niven.
The Honorary Oscar Award that he received in 2004 was presented to him by personal fan Jim Carrey.
Met wife-to-be Julie Andrews after she'd heard that he once described her as being, "...so sweet she probably has violets between her legs." Andrews was so entertained by the remark she sent Edwards a bunch of violets accompanied by a note. They began dating and later married.
As of 2007, he is one of six directors who has directed his wife to a Best Actress Oscar nomination (Julie Andrews in Victor Victoria (1982)). The other five are Joel Coen directing Frances McDormand in Fargo (1996), John Cassavetes directing Gena Rowlands in A Woman Under the Influence (1974) & Gloria (1980), Richard Brooks directing Jean Simmons in The Happy Ending (1969), Paul Czinner directing Elisabeth Bergner in Escape Me Never (1935) and Paul Newman directing Joanne Woodward in Rachel, Rachel (1968). Jules Dassin also directed his future wife Melina Mercouri in an Oscar-nominated performance (Never on Sunday (1960)), but they weren't married yet at the time of the nomination.
He has two great-grandchildren, Shaely and Kaden, from granddaughter Kayti.
Daughter, Amy Edwards, married rock musician Lauren Scheff on October 24, 2004. They are now divorced.
His grandchildren are: Kayti and Hannah Schneider, from daughter Jennifer Edwards; Isabelle and Hank, from son Geoffrey Edwards; Max Scheff, from daughter Amy Edwards; and Sam and Hope, from stepdaughter Emma Walton Hamilton.
His son, Geoffrey Edwards, was once married to Denise Crosby, Bing Crosby's granddaughter.
Was one of the first directors to employ video playback of shot film footage on set. He did this with The Party (1968).
Directed 6 actors in Oscar nominated performances: Audrey Hepburn, Jack Lemmon, Lee Remick, Julie Andrews, Robert Preston, and Lesley Ann Warren.
Had originally signed to direct The Shadow on the Window (1957).
Father-in-law of Sarah Haskins.
Ex-father-in-law of Denise Crosby, Genevieve Tyrrell and Lauren Scheff.
His longtime friend (40 years) and publicist is Gene Schwam.
Stepfather-in-law of Steve Hamilton.
Named the inaugural distinguished fellow in film writing directing and producing at Arizona State University's film school, August, 2005. [August 2005]
Still an active writer and producer with several projects in various stages of development for film, stage, and television. [May 2007]
Was a student of Bruce Lee's.
In the 2006 short documentary Breakfast at Tiffany's: The Making of a Classic, Blake Edwards said that when he directed Breakfast at Tiffany's, he didn't think about the implications of casting a white actor, Mickey Rooney, in a role as a Japanese person, but "looking back, I wish I had never done it... and I would give anything to be able to recast it.".
Personal Quotes (3)
Make 'em redecorate your office. That's primary, to let them know where you stand. Then, when you're shooting interior sequences, use your own interior decorator and set dresser. That way everything on the set will fit your house when you're finished.
Peter Sellers became a monster. He just got bored with the part [Inspector Clouseau] and became angry, sullen and unprofessional. He wouldn't show up for work and he began looking for anyone and everyone to blame, never for a moment stopping to see whether or not he should blame himself for his own madness, his own craziness.
[on Julie Andrews] It's marvelous to direct her. She's enormously professional and understands that in the final analysis the last word is mine. Actually, working with Julie on a film is a whole lot easier than working with many people that I'm not married to!
ADVERTISEMENT BY ANCESTRY.COM
Blake Edwards Biography
Vital facts & highlights of Blake's life to share with the world.
Unknown. Did Blake move a lot? Where was his last known location?
Blake Edwards was born on in Tulsa, Tulsa County, Oklahoma United States
Blake Edwards died on in Santa Monica, Los Angeles County, California United States
Blake Edwards was born on in Tulsa, Tulsa County, Oklahoma United States
Blake Edwards died on in Santa Monica, Los Angeles County, California United States
Do you know the final resting place - gravesite in a cemetery or location of cremation - of Blake Edwards?
Ethnicity & Lineage
What is Blake's ethnicity and where did his parents, grandparents & great-grandparents come from?
Nationality & Locations Lived
Religion
Unknown. Was Blake a religious man?
Education
He is survived by a daughter, Jennifer, and a son, Geoffrey, from his first marriage; two daughters with Ms. Andrews, Amy and Joanna; a stepdaughter, Emma — Ms. Andrews's daughter from her marriage to the Broadway designer Tony Walton — and several grandchildren.
If there were scattered disappointments in a long career that by any measure was a smashing success, Mr. Edwards took them in stride, he said. Besides, he once said, "in what business in the world can you have more fun, be creative while you're having fun, be funny and work at being funny, work really nice hours and get paid a lot of money for doing it?"
But being funny had a larger purpose, he said. "My entire life has been a search for a funny side to that very tough life out there," he told one interviewer. "I developed a kind of eye for scenes that made me laugh to take the pain away."
Professions
Famous Director.

The critic Andrew Sarris wrote in 1968 that Mr. Edwards had gotten "some of his biggest laughs out of jokes that are too gruesome for most horror films."
In "The Party" (1968), for example, there was a desperate Peter Sellers unable to find a bathroom. In "The Man Who Loved Women" (1983), there was Burt Reynolds staring at the legs of a nurse while dying. And in almost every scene of "S.O.B." (1981), Mr. Edwards wielded a comic ax dipped in cyanide as he took on a movie industry that had alternately embraced and spurned him.
After a series of critical and box-office failures in the late 1960s and early '70s, Mr. Edwards spent several years in self-imposed exile in London and Switzerland. He returned to write and direct three more "Pink Panther" movies between 1975 and 1978, followed by the unexpected critical and commercial success of "10" (1979). One of his most personal films, "10," starred Dudley Moore as a composer whose 42nd birthday causes a whopping midlife crisis and an obsession with a beautiful young woman, played by Bo Derek, whom he considers a perfect 10.
A lifelong depressive, Mr. Edwards told The New York Times in 2001 that at one point his depression was so bad that he became "seriously suicidal." After deciding that shooting himself would be too messy and drowning too uncertain, he decided to slit his wrists on the beach at Malibu while looking at the ocean. But while he was holding a two-sided razor, his Great Dane started licking his ear, and his retriever, eager for a game of fetch, dropped a ball in his lap. Trying to get the dog to go away, Mr. Edwards threw the ball, dropped the razor and dislocated his shoulder. "So I think to myself," he said, "this just isn't a day to commit suicide." Trying to retrieve the razor, he stepped on it and ended up in the emergency room.
If that was a shaggy-dog story, it was also the kind of black farce that filled Mr. Edwards's later films. These movies were often on the far edge of comedy, where sexual pain and sexual pleasure are mixed with politically incorrect stereotypes and a bleak worldview to make audiences laugh and squirm at the same time. In "S.O.B." a movie director cannot successfully commit suicide but is killed just when his failed movie has been turned into a box-office smash, and an elderly man who has a heart attack on the beach lies dead on the sand for two days, ignored by everyone except his faithful dog.
Blake Edwards was born William Blake Crump on July 26, 1922, in Tulsa, Okla. He became Blake McEdwards when he was 4, after his mother, Lillian, had married Jack McEdwards, an assistant director and movie production manager.
"That particular mix of pain and pratfall is the trademark of all the great Blake Edwards comedies," Vanity Fair wrote of his accident and of the comic consequence that Eleanor Roosevelt, who was visiting the hospital, solicitously asked how he had been wounded.
Briefly under contract to 20th Century Fox as an actor, Mr. Edwards played bit parts in more than two dozen movies between 1942 and 1948, usually without screen credit. He was a cadet in "Ten Gentlemen From West Point," an airman in "Thirty Seconds Over Tokyo" and a soldier in "The Best Years of Our Lives." In the late 1940s, having switched to writing, he created the "Richard Diamond" radio series, which starred Dick Powell as a lighthearted detective. Mr. Edwards shifted from radio to writing and eventually directing for Mr. Powell's television anthology series, "Four Star Playhouse."
Mr. Edwards created "Peter Gunn" in 1958. A jazz-soaked detective series, it was his first collaboration with the composer Henry Mancini, who would score almost all of Mr. Edwards's films for the next 30 years. All four of Mr. Mancini's Oscars were for music written for Blake Edwards movies: the score and the original song "Moon River" (lyrics by Johnny Mercer) from "Breakfast at Tiffany's"; the title song from "Days of Wine and Roses" (1962), again with lyrics by Mercer; and the score of "Victor/Victoria," written with Leslie Bricusse.
Although Mr. Edwards was known for his comedies, "Days of Wine and Roses," a harrowing drama about an alcoholic couple, was one of his most successful films. Based on a "Playhouse 90" television play by J. P. Miller, it starred Lee Remick and Jack Lemmon, whom Mr. Edwards often said was his favorite actor. And Mr. Lemmon felt that Mr. Edwards was the right director for the film. As Mr. Edwards recalled in a commentary on a DVD release, Mr. Lemmon had felt that the material was so bleak, it would never have worked without a director who could inject some humor.
Both men were drinking hard in 1962, Mr. Edwards told The Times in 2001, and although he had stopped drinking by the time the shooting began, "the film had as much to do with it as anything did."
Mr. Edwards's string of successful movies ended in the late 1960s. (His attempt at a big-budget slapstick spectacle in 1965, "The Great Race," with Tony Curtis, had been only a modest box-office success.) So, too, did his first marriage, to the actress Patricia Walker. After their divorce, he married Ms. Andrews, the Academy Award-winning musical comedy star, in 1969.
At the time, Ms. Andrews's public image was of the endlessly cheerful governess she had played in "The Sound of Music." In an interview the couple gave Playboy in 1982, Mr. Edwards recalled how, before he had met Ms. Andrews, he got laughs at a party where people were speculating on the reason for her phenomenal success.
"I can tell you exactly what it is," he said he told the partygoers. "She has lilacs for pubic hair."
Ms. Andrews sent Mr. Edwards a lilac bush shortly after they had started dating, she told Playboy, and their marriage lasted 41 years.
The early 1970s were not kind to either of them. "Darling Lili" was a bloated box-office bomb. And what Mr. Edwards called his first "personal" film, the western "Wild Rovers" (1971), was cut to ribbons by the president of MGM, James Aubrey. Then Mr. Aubrey took over the editing of Mr. Edwards's next picture, "The Carey Treatment" (1972), before Mr. Edwards had even finished shooting it.
"I felt like an animal who goes off into the weeds and sucks its paw," Mr. Edwards later told a reporter. Instead he went off to England and Switzerland, where he wrote the screenplays for "S.O.B." and "Victor/Victoria."
It was the success of "10" that allowed Mr. Edwards to make those movies. And "10" was his revenge on Mr. Aubrey. "Right after 'Wild Rovers,' Aubrey called me into his office and told me he hated a screenplay I'd written and refused to pay me the last moneys due on it," Mr. Edwards told Playboy. Mr. Edwards said he responded, "You don't have to pay me, but give me the script back." That script became "10."
Audiences and critics turned away from Mr. Edwards's last films, including "That's Life!" (1986), with Mr. Lemmon as an architect on the eve of his 60th birthday and Ms. Andrews as his wife, who may or may not have cancer, and "Sunset" (1988), a murder mystery hooked together with an elegiac look at the silent film industry. His final film, released in 1993, was "Son of the Pink Panther," a poorly received attempt to revive that franchise starring Roberto Benigni.
But he had one last triumph. He wrote and directed a stage version of "Victor/Victoria," which opened on Broadway in 1995, with Ms. Andrews reprising her movie role, and played for almost two years. In recent years he had been working on two musicals he hoped to bring to Broadway.
Personal Life & Organizations
He directed a diverse body of films, from comedies to dramas to war films to westerns, including such pictures as Operation Petticoat (1959), Breakfast at Tiffany's (1961), Experiment in Terror (1962), Days of Wine and Roses (1962), The Pink Panther (1963) and A Shot in the Dark (1964). After The Great Race (1965) he began fighting with studios. In England he surfaced again with The Return of the Pink Panther (1975), then went back to Hollywood and a real hit, 10 (1979). Victor Victoria (1982) won him French and Italian awards for Best Foreign Film.
Military Service
Having joined the Coast Guard after high school, Mr. Edwards was seriously injured when, after a night of alcohol-fueled partying, he drunkenly dived into a shallow swimming pool. He spent five months in traction at the Long Beach Naval Hospital.
Average Age
Blake Edwards lived 19 years longer than the average Edwards family member when he died at the age of 88.
Looking for a different Blake Edwards?
View other bios of people named Blake Edwards
Back to Top
Blake's Family Photos
Photos and snapshots taken of Blake Edwards, his Edwards family, and locations and places or events from his life.
ADVERTISEMENT BY ANCESTRY.COM
Blake Edwards Obituary
This obit of Blake Edwards is maintained by Blake's followers. Contribute to her obituary and include details such as cemetery, burial, newspaper obituary and grave or marker inscription if available.
Blake Edwards, Prolific Comedy Director, Dies at 88
By ALJEAN HARMETZ DEC. 16, 2010
Blake Edwards, a writer and director who was hailed as a Hollywood master of screwball farces and rude comedies like "Victor/Victoria" and the "Pink Panther" movies, died Wednesday night in Santa Monica, Calif. He was 88.
His publicist, Gene Schwam, said the cause was complications of pneumonia. Mr. Edwards's wife, the actress Julie Andrews, and other family members were at his side at St. John's Health Center, Mr. Schwam said.
What the critic Pauline Kael once described as Mr. Edwards's "love of free-for-all lunacy" was flaunted in good movies and bad ones: in box-office hits like "Breakfast at Tiffany's" (1961) and "The Pink Panther" (1963) — the first of a series of films with Peter Sellers as the bumbling French policeman Inspector Clouseau — and in box-office flops like the musical spy extravaganza "Darling Lili" (1970), starring Ms. Andrews.
"Victor/Victoria" (1982) was Mr. Edwards's last major success, a farce about a starving singer (Ms. Andrews) who pretends to be a homosexual Polish count who performs as a female impersonator. It brought him his only Academy Award nomination, for the screenplay, which was adapted from a 1933 German film written and directed by Reinhold Schünzel.
But he was given an honorary award by the Academy of Motion Picture Arts and Sciences in 2004 for his "extraordinary body of work." That work spanned more than four decades and included a Broadway musical, the detective television series "Peter Gunn" and hit films like the comedy "10" and the drama "Days of Wine and Roses," a portrait of alcoholic despair.
Mr. Edwards had written several zany comic soufflés — among them "Operation Mad Ball" (1957) — when he began directing his own light and buoyant comedies, including "This Happy Feeling" (1958), "The Perfect Furlough" (1958) and "Operation Petticoat" (1959). He later darkened his comedy in films in which middle-aged male protagonists — unlucky womanizers, artists at the end of their creative tethers — are just one banana peel away from disaster.
Other Records of Blake Edwards
1922 - 2010 World Events
Refresh this page to see various historical events that occurred during Blake's lifetime
In 1922, in the year that Blake Edwards was born, the Lincoln Memorial was dedicated in Washington, D.C. on May 30th. More than 35,000 people attended the dedication including Lincoln's son, Robert Todd Lincoln, and many Union and Confederate veterans - although the audience was segregated. The Memorial took 10 years to complete.
In 1938, when he was 16 years old, on June 25th (a Saturday) the Fair Labor Standards Act was signed into law by President Roosevelt (along with 120 other bills). The Act banned oppressive child labor, set the minimum hourly wage at 25 cents, and established the maximum workweek at 44 hours. It faced a lot of opposition and in fighting for it, Roosevelt said "Do not let any calamity-howling executive with an income of $1,000 a day, ...tell you...that a wage of $11 a week is going to have a disastrous effect on all American industry."
In 1968, he was 46 years old when on January 31st, the North Vietnamese launched the Tet Offensive, a turning point in the Vietnam War. 70,000 North Vietnamese and Viet Cong forces swarmed into South Vietnam. The South Vietnamese and US troops held off the offensive but it was such fierce fighting that the U.S. public began to turn against the war.
In 1975, when he was 53 years old, on September 5th, Lynette "Squeaky" Fromme tried to assassinate President Ford in Sacramento, California. She failed when her gun wouldn't fire. President Ford escaped a second assassination attempt 17 days later on September 22 when Sarah Jane Moore tried to shoot him in San Francisco. A bystander saw her raise her arm, grabbed it, and the shot went wild.
In 1991, when he was 69 years old, on November 7th, legendary basketball player Magic Johnson announced that he had HIV. In 1991, the public was confused about the difference between HIV and AIDS (HIV is a virus that can lead to AIDS) and there was little treatment for either. Most thought that Johnson would die within a year or so. Also, the transmission of AIDS wasn't understood so he had to retire from basketball. Magic Johnson is still alive and well.
Other Edwardses
Other Bios
Success Stories from Biographies like Blake Edwards
Highlights of just a few of the many successes of sharing memories & family history at AncientFaces. From reuniting lost or 'orphan' photos with their families, seeing the faces of family for the first time, to connecting unknown and lost relatives.

These stories will warm your heart. Are you inspired to share photos and biographies of the people from your past?