Margaret Hamilton
(1902 - 1985)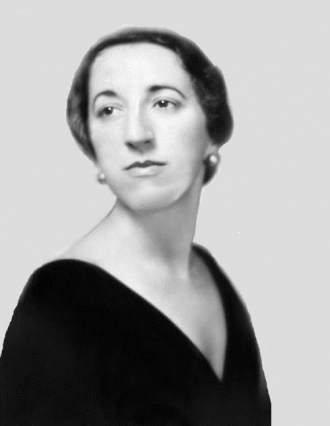 Born
December 9, 1902
Cleveland, Cuyahoga County, Ohio United States
Death
May 16, 1985
Salisbury, Litchfield County, Connecticut United States
Other Names
Margaret Brainard (Hamilton)
Summary
Margaret Hamilton, mother to 1 child, was born on December 9, 1902 in Cleveland, Ohio. She married
Paul Boynton Meserve
on June 13, 1931 and they later divorced on May 20, 1938. They gave birth to
Hamilton Wadsworth Meserve
. She died on May 16, 1985 in Salisbury, Connecticut at age 82. We know that Margaret Hamilton had been residing in Millbrook, Dutchess County, New York 12545.
3 Followers
Margaret Hamilton
Margaret Hamilton
(1902 - 1985)
Margaret Hamilton Margaret Brainard Hamilton
December 9, 1902 Cleveland, Ohio, U.S.
Died May 16, 1985 (aged 82) Salisbury, Connecticut, U.S.
Was an American film character actress best known for her portrayal of Miss Gulch and the Wicked Witch of the West in Metro-Goldwyn-Mayer's classic film The Wizard of Oz (1939).
A former schoolteacher, she worked as a character actress in films for seven years before she was offered the role that defined her public image. In later years, Hamilton made frequent cameo appearances on television sitcoms and commercials. She was born to Walter J. Hamilton, and his wife, Mary Jane (née Adams; known by her nickname, Jennie), in Cleveland, Ohio, and was the youngest of four children. Drawn to the theater at an early age, Hamilton made her stage debut in 1923. Hamilton also practiced her craft doing children's theater while she was a Junior League of Cleveland member. Before she turned to acting exclusively, her parents insisted that she attend Wheelock College in Boston. Hamilton's looks helped to bring steady work as a character actor. She made her screen debut in 1933 in Another Language. She went on to appear in These Three (1936), Saratoga, You Only Live Once, When's Your Birthday?, Nothing Sacred (all 1937), The Adventures of Tom Sawyer (1938), My Little Chickadee (with W. C. Fields, 1940), and The Sin of Harold Diddlebock (with Harold Lloyd, (1947). She strove to work as much as possible to support herself and her son; she never put herself under contract to any one studio and priced her services at $1,000 ($17,100 with inflation a week
Hamilton costarred opposite Buster Keaton and Richard Cromwell in a 1940s spoof of the long-running local melodrama The Drunkard, titled The Villain Still Pursued Her. Later in the decade, she was in a little-known film noir, titled Bungalow 13 (1948), in which she again costarred opposite Cromwell. Her crisp voice with rapid but clear enunciation was another trademark. She appeared regularly in supporting roles in films until the early 1950s, and sporadically thereafter. Opposite Bud Abbott and Lou Costello, she played a heavily made-up witch in Comin' Round the Mountain, where her character and Costello go toe-to-toe with voodoo dolls made of each other. She appeared, uncredited, in Joseph L. Mankiewicz's People Will Talk (1951) as Sarah Pickett. In 1960, producer/director William Castle cast Hamilton as a housekeeper in his 13 Ghosts horror film, in which 12-year-old lead Charles Herbert taunts her about being a witch, including one scene in which she is holding a broom in her hand.
The Wizard of Oz
Hamilton as the Wicked Witch of the West with Judy Garland as Dorothy Gale in The Wizard of Oz (1939)
In 1939, Hamilton played the role of the Wicked Witch, opposite Judy Garland's Dorothy Gale in The Wizard of Oz, creating not only her most famous role, but also one of the screen's most memorable villains. Hamilton was cast after Gale Sondergaard, who was first considered for the role, albeit as a more glamorous witch with a musical scene, declined the role when the decision was made that the witch should appear ugly.
She suffered a second-degree burn on her face and a third-degree burn on her hand during a second take of her fiery exit from Munchkinland, in which the trap door's drop was delayed to eliminate the brief glimpse of it seen in the final edit. Hamilton had to recuperate in a hospital and at home for six weeks after the accident before returning to the set to complete her work on the film, and refused to have anything further to do with fire for the rest of the filming. After she recuperated, she said, "I won't sue, because I know how this business works, and I would never work again. I will return to work on one condition — no more fireworks!" Garland visited Hamilton while the latter recuperated at home looking after her son. Studio executives cut some of Hamilton's more frightening scenes, worrying that they would frighten children too much. Later on in life, she would comment on the role of the witch in a light-hearted fashion. For an interview, she joked: I was in need of money at the time, I had done about six pictures for MGM at the time and my agent called. I said, 'Yes?' and he said 'Maggie, they want you to play a part on the Wizard.' I said to myself, 'Oh, boy, The Wizard of Oz! That has been my favorite book since I was four.' And I asked him what part, and he said, 'The Witch,' and I said, 'The Witch?!' and he said, 'What else?' When asked about her experiences on the set of The Wizard of Oz, Hamilton said that her biggest fear was that her monstrous film role would give children the wrong idea of who she really was. In reality, she cared deeply about children, frequently giving to charitable organizations. She often remarked about children coming up to her and asking her why she had been so mean to Dorothy. She appeared on an episode of Mister Rogers' Neighborhood in 1975, where she explained to children that she was only playing a role and showed how putting on a costume "transformed" her into the witch.
Only co-star Frank Morgan played more roles in the film (five roles). Hamilton and Morgan never share any scenes in Oz. However, in By Your Leave (1934), she plays his housekeeper, and in Saratoga (1937), she has a colloquy with Morgan regarding a cosmetic product he invented (with side glances and eye rolls by Morgan as to its effect on her "beauty"). Hamilton's line from The Wizard of Oz — "I'll get you, my pretty, and your little dog, too!" — was ranked 99th in the 2005 American Film Institute survey of the most memorable movie quotes. Her son, interviewed for the 2005 DVD edition of the film, commented that Hamilton enjoyed the line so much, she sometimes used it in her real life. A few months after filming Oz, she appeared in Babes in Arms (1939) as Jeff Steele's mother, Martha, a society do-gooder who made it her goal to send the gang of child actors, led by Mickey Rooney and Judy Garland, to a work farm. In 1945, she played the domineering sister of Oz co-star Jack Haley in George White's Scandals, comically trying to prevent him from marrying actress Joan Davis, even going so far as to throw a hatchet at her. Hamilton and Ray Bolger were cast members in the 1966 fantasy film The Daydreamer, a collection of stories by Hans Christian Andersen. A few years later, they were reunited on Broadway for the short-lived musical Come Summer.
Margaret Hamilton, Ray Bolger, and Jack Haley reunited in 1970, a year after the death of co-star Judy Garland. Hamilton with Oscar the Grouch on episode #0847 of Sesame Street, 1976
In the 1940s and 1950s, Hamilton had a long-running role on the radio series Ethel and Albert (or The Couple Next Door) in which she played the lovable, scattered Aunt Eva (name later changed to Aunt Effie). During the 1960s and 1970s, Hamilton appeared regularly on television. She did a stint as a What's My Line? mystery guest on the popular Sunday night CBS-TV program. She played Morticia Addams' mother, Hester Frump, in three episodes of The Addams Family. (1965–66; Hamilton had been offered the role of Grandmama, but turned it down.)
She appeared as herself in three episodes of Mister Rogers' Neighborhood, between 1975 and 1976, because Fred Rogers wanted his viewers to recognize that the Wicked Witch was just a character and not something for them to be afraid of. Hamilton continued acting regularly until 1982, her last roles were two guest appearances as veteran journalist Thea Taft (in 1979 and 1982) on Lou Grant.
Hamilton as Madame Armfeldt in the national tour of A Little Night Music (1974)
Hamilton produced the stage productions An Evening with the Bourgeoisie, The Three Sisters, and House Party.[where?][when?][14]
Hamilton remained a lifelong friend of The Wizard of Oz cast mate Ray Bolger. She married Paul Boynton Meserve on June 13, 1931, and made her debut on the New York City stage the following year. While her acting career developed, her marriage began to fail; the couple divorced in 1938. They had one son, Hamilton Wadsworth Meserve (born 1936), whom she raised on her own. She had three grandchildren, Christopher, Scott, and Margaret. She lived in Manhattan for most of her adult life. She later moved to Millbrook, New York. She died in her sleep following a heart attack on May 16, 1985, in Salisbury, Connecticut. She was 82 years old. Her body was cremated at Poughkeepsie Rural Cemetery, and her ashes were scattered at Amenia, New York.
Share your memories, family stories, & photos so that Margaret is always remembered.
Margaret's immediate relatives including parents, siblings, partnerships and children in the Hamilton family tree.
Relationships:
+ Add
Margaret Hamilton & Paul Boynton Meserve
June 13, 1931 - May 20, 1938
Cause of Separation: Divorce

Spouse: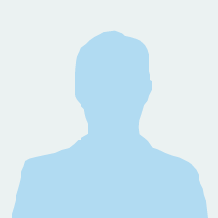 Children: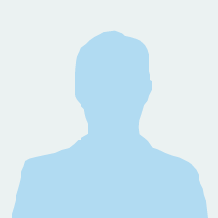 Friends:
Photos and snapshots taken of Margaret Hamilton, her Hamilton family, and locations and places or events from her life.
Share Margaret's obituary or write your own to preserve her legacy.
Zoo in Budapest (1933) as Assistant Matron for orphans (uncredited)
Another Language (1933) as Helen Hallam
Hat, Coat, and Glove (1934) as Madame Du Barry
There's Always Tomorrow (1934) as Ella
By Your Leave (1934) as Whiffen
Broadway Bill (1934) as Edna
The Farmer Takes a Wife (1935) as Lucy Gurget
Way Down East (1935) as Martha Perkins
Chatterbox (1936) as Emily 'Tippie' Tipton
These Three (1936) as Agatha
The Moon's Our Home (1936) as Mitty Simpson
The Witness Chair (1936) as Grace Franklin
Laughing at Trouble (1936) as Lizzie Beadle
You Only Live Once (1937) as Hester
When's Your Birthday? (1937) as Mossy
The Good Old Soak (1937) as Minnie
Mountain Justice (1937) as Phoebe Lamb
Saratoga (1937) as Maizie (uncredited)
I'll Take Romance (1937) as Margot
Nothing Sacred (1937) as Vermont Drugstore Lady
The Adventures of Tom Sawyer (1938) as Mrs. Harper
A Slight Case of Murder (1938) as Mrs. Cagle
Mother Carey's Chickens (1938) as Mrs. Pauline Fuller
Four's a Crowd (1938) as Amy
Breaking the Ice (1938) as Mrs. Small
Stablemates (1938) as Beulah Flanders
The Wizard of Oz (1939) as Miss Gulch / The Wicked Witch of the West
The Angels Wash Their Faces (1939) as Miss Hannaberry
Babes in Arms (1939) as Martha Steele
Main Street Lawyer (1939) as Lucy, Boggs' Housekeeper
My Little Chickadee (1940) as Mrs. Gideon
The Villain Still Pursued Her (1940) as Mrs. Wilson
I'm Nobody's Sweetheart Now (1940) as Mrs. Thriffie
The Invisible Woman (1940) as Mrs. Jackson
Play Girl (1941) as Josie
The Gay Vagabond (1941) as Agatha Badger
Twin Beds (1942) as Norah
Meet the Stewarts (1942) as Willametta
The Affairs of Martha (1942) as Guinevere
City Without Men (1943) as Dora
The Ox-Bow Incident (1943) as Mrs. Larch (uncredited)
Johnny Come Lately (1943) as Myrtle Ferguson
Guest in the House (1944) as Hilda - the Maid
George White's Scandals (1945) as Clarabelle Evans
Janie Gets Married (1946) as Mrs. Angles
Faithful in My Fashion (1946) as Miss Applegate
The Sin of Harold Diddlebock (1947) as Flora
Dishonored Lady (1947) as Mrs. Geiger
Pet Peeves (1947 short) as Haughty Woman (uncredited)
Driftwood (1947) as Essie Keenan
Reaching from Heaven (1948) as Sophie Manley
State of the Union (1948) as Norah
Texas, Brooklyn and Heaven (1948) as Ruby Cheever
Bungalow 13 (1948) as Mrs. Theresa Appleby
The Sun Comes Up (1949) as Mrs. Golightly
The Red Pony (1949) as Teacher
The Beautiful Blonde from Bashful Bend (1949) as Mrs. Elvira O'Toole (uncredited)
The Great Plane Robbery (1950) as Mrs. Judd
Wabash Avenue (1950) as Tillie Hutch
Riding High (1950) as Edna
Comin' Round the Mountain (1951) as Aunt Huddy
People Will Talk (1951) as Miss Sarah Pickett - Housekeeper (uncredited)
A String of Blue Beads (1953 TV movie) as Mrs. Loomis
The Devil's Disciple (1955 TV movie) as Mrs. Dudgeon
On Borrowed Time (1957 TV movie) as Demetria Riffle
The Christmas Tree (1958 TV movie) as Miss Finch
Once Upon a Christmas Time (1959 TV movie) as Miss Scugg
The Secret World of Eddie Hodges (1960 TV movie) as Mrs. Grundy
13 Ghosts (1960) as Elaine Zacharides
The Good Years (1962) as Narrator
Paradise Alley (1962) as Mrs. Nicholson
The Daydreamer (1966) as Mrs. Klopplebobbler
Ghostbreakers (1967 TV movie) as Ivy Rumson
Rosie! (1967) as Mae
Angel in My Pocket (1969) as Rhoda
Brewster McCloud (1970) as Daphne Heap
Is There a Doctor in the House (1971 TV movie) as Emma Proctor
The Anderson Tapes (1971) as Miss Kaler
Journey Back to Oz (1972) as Aunt Em (voice)
The Night Strangler (1973 TV movie) as Prof. Crabwell
Letters from Frank (1979 TV movie) as Grandma Miller
Pardon Me For Living (1982 TV movie) as Miss Holderness
Source(s):
Refresh this page to see various historical events that occurred during Margaret's lifetime.
In 1902, in the year that Margaret Hamilton was born, the Aswan Low Dam (the old Aswan Dam) began construction in Egypt in 1899 and was completed in 1902 - making it the largest masonry dam in the world at the time. The dam was built on the Nile River in order to conserve water and regulate flooding, allowing for population increase along the Nile.
In 1921, by the time she was 19 years old, on November 11th, the first burial was held at the Tomb of the Unknown Soldier in Arlington National Cemetery. The body of an unknown soldier - selected by Army Sgt. Edward F. Younger who was highly decorated for valor and received the Distinguished Service Cross in "The Great War" - was brought back from France (World War 1) and placed in the newly completed tomb. President Warren G. Harding officiated at the interment ceremonies.
In 1938, at the age of 36 years old, Margaret was alive when on June 25th (a Saturday) the Fair Labor Standards Act was signed into law by President Roosevelt (along with 120 other bills). The Act banned oppressive child labor, set the minimum hourly wage at 25 cents, and established the maximum workweek at 44 hours. It faced a lot of opposition and in fighting for it, Roosevelt said "Do not let any calamity-howling executive with an income of $1,000 a day, ...tell you...that a wage of $11 a week is going to have a disastrous effect on all American industry."
In 1966, by the time she was 64 years old, on September 8th, the first Star Trek episode, "The Man Trap," was broadcast on NBC. The plot concerned a creature that sucked salt from human bodies. The original series only aired for 3 seasons due to low ratings.
In 1985, in the year of Margaret Hamilton's passing, on March 7th, the song "We Are the World" was released as a charity effort to alleviate the African famine. The song was written by Michael Jackson and Lionel Richie, and produced by Quincy Jones. They were joined by 37 other famous singers in the recording studio and a phenomena had begun
Highlights of just a few of the many successes of sharing memories about the people important to us on AncientFaces. From reuniting lost or 'orphan' photos with their families, seeing the faces of relatives for the first time, to connecting unknown and lost family.

These stories will warm your heart and inspire you to share your memories of the people important to you.
Back to Top