Beattie family members
Description:
Five members of the Beattie family of Leeds, Megantic County, Quebec, Canada.
The man in front is Robert Stevens Beattie (1863-1942)& the woman at the right rear is Elizabeth Beattie (1856-1917), Robert's sister. The picture was probably taken in 1895 on the occasion of Robert's marriage to Anne Little Jones in Monroe, Coos County, New Hampshire.
Robert and Elizabeth have been identified, but who are the other three ladies in the picture? They are probably siblings or cousins of Robert and Elizabeth.
People: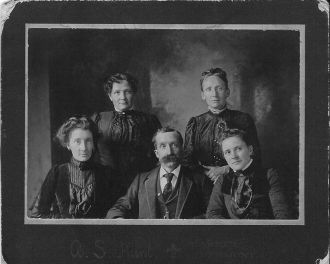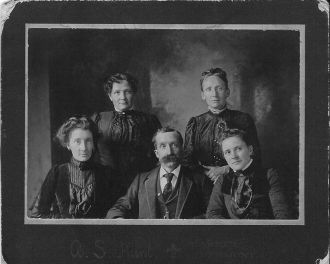 Back to Top