Diana & Cobra
Loading...one moment please

Steve Payne

88 favorites
02/19/2021
Diana & Cobra
Diana with a Cobra in Egypt
Date & Place:
at Luxor, Egypt
People tagged
in this photo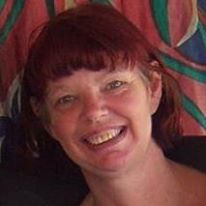 Diana was born is Scotland, her father was in the Royal Navy. They moved to live in Malta, then returned to GB, eventually living in Portsmouth. Later moved to Lincolnshire when her father left the Navy. Diana,s new home was next door to that one of her future husband. She started going out with Steve that lived next door, they got married in 1981 moving to live in Lincoln. Where they had 2 daughters. Later when the daughters had left home Diana & Steve emigrated to live in Luxor Egypt. enjoying a wonderful retirement there. Diana became poorly so they returned to Portsmouth, England.
Steve Payne
Have been doing ancestry for about 6 yrs. I was born in Lincoln, England, now live in Portsmouth, England. Researching, Payne, Stevenson, Mettam, Richardson, Wallis, Broadhurst families.
Kathy Pinna
I'm a Founder of AncientFaces and support the community answering questions & helping members make connections to the past (thus my official title of Founder & Content and Community Support ). For me, it's been a labor of love for over 20 years. I truly believe with all of my heart that everyone should be remembered for generations to come. I am 2nd generation San Jose and have seen a lot of changes in the area while growing up. We used to be known as the "Valley of Heart's Delight" (because the Valley was covered with orchards and there were many canneries to process the food grown here, which shipped all over the US) - now we have adopted the nickname "Capital of Silicon Valley" and Apple, Ebay, Adobe, Netflix, Facebook, and many more tech companies are within a few miles of my current home in San Jose (including AncientFaces). From a small town of 25,000, we have grown to 1 million plus. And when you add in all of the communities surrounding us (for instance, Saratoga, where I attended high school, living a block from our previous Mayor), we are truly one of the big cities in the US. I am so very proud of my hometown. For more information see
Kathy - Founder & Content and Community Director
My family began AncientFaces because we believe that unique photos and stories that show who people are/were should be shared with the world.
Back to

Top
Diana & Cobra