Leslie Allen Jordan
Loading...one moment please

Kathy Pinna

200 followers 30.7k+ favorites
10/24/2022
Leslie Allen Jordan
Date & Place:
Not specified or unknown.
People tagged
in this photo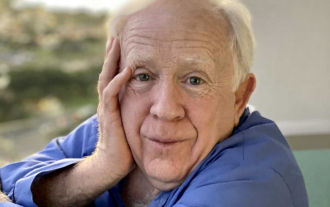 Leslie Allen Jordan was born to Allen Bernard Jordan (1933-1967) and Peggy Ann Griffin (born 1919). His father Allen was a Major in the United States Army Reserve, and died in an airplane crash when Leslie was eleven in 1967. Growing up as an openly gay man in Tennessee - and a Southern Baptist - Leslie's comic side showed when he discussed that time. He said that "I was baptized 14 times. Every time the preacher would say, 'Come forward, sinners!' I'd say 'Oooh, I was out in the woods with that boy, I better go forward.'" In 1982, Leslie Jordan moved to Los Angeles, California - a big change from Chattanooga. He became involved in drug and alcohol addiction after the move, but after he was arrested several times, he changed his life and became determined to remain sober. In 1986, Leslie entered a career in show business, first appearing in the television show "The Fall Guy." Because he was so short - 4 ft 11 in - he stood out and became instantly recognizable. Many television parts followed: from "Murphy Brown" to "Will and Grace" to "Star Trek: Voyager". He received an Emmy for "Will and Grace". Leslie was also a popular star in the theater, appearing in "Sordid Lives" and many other productions. He also released an album of gospel music in 2021 and became a media "star" before his death - he had 5.8 million followers on Instagram. Not bad for a 60 something year old man! The covid-19 pandemic lockdown had raised his profile when he took to Instagram to chronicle his daily life. On October 24th 2022, it was reported that Leslie crashed into the side of a building after suffering a "medical emergency" while driving his car. He was pronounced dead at the scene. The boy born in the staid 1950s to a Tennessee Southern Baptist family made it through life on his own terms - and made us all laugh with his offbeat humor. RIP Leslie. To read more about his life and comments from other stars, see
Leslie Jordan, versatile Emmy-winning actor, dies at 67
.
Kathy Pinna
I'm a Founder of AncientFaces and support the community answering questions & helping members make connections to the past (thus my official title of Founder & Content and Community Support ). For me, it's been a labor of love for over 20 years. I truly believe with all of my heart that everyone should be remembered for generations to come. I am 2nd generation San Jose and have seen a lot of changes in the area while growing up. We used to be known as the "Valley of Heart's Delight" (because the Valley was covered with orchards and there were many canneries to process the food grown here, which shipped all over the US) - now we have adopted the nickname "Capital of Silicon Valley" and Apple, Ebay, Adobe, Netflix, Facebook, and many more tech companies are within a few miles of my current home in San Jose (including AncientFaces). From a small town of 25,000, we have grown to 1 million plus. And when you add in all of the communities surrounding us (for instance, Saratoga, where I attended high school, living a block from our previous Mayor), we are truly one of the big cities in the US. I am so very proud of my hometown. For more information see
Kathy - Founder & Content and Community Director
My family began AncientFaces because we believe that unique photos and stories that show who people are/were should be shared with the world.
Back to

Top
Leslie Allen Jordan