Nichole Marie Palmer Viklund Kendall
Nichole Marie Palmer Viklund Kendall
Loading...one moment please

Nichole Marie Palmer Viklund Kendall
Nikki
Date & Place:
in Utah United States
People tagged
in this photo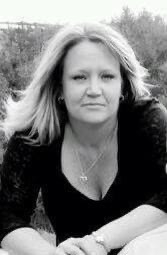 Nichole Marie Kendall of Utah was born on December 4, 1970 in Salt Lake City, Salt Lake County to Gary D Palmer and Karen Otteson. Nichole Kendall died at age 39 years old on September 22, 2010 in Monroe, Sevier County.
Just Me
About me:
I haven't shared any details about myself.
Back to

Top
Nichole Marie Palmer Viklund Kendall