Mexican-American War
Browse the history of Mexican-American War through vintage photographs.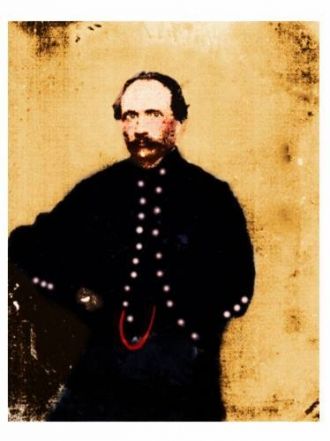 A photo of Burton Randolph of Missouri (Mexican-American War)
People in this photo: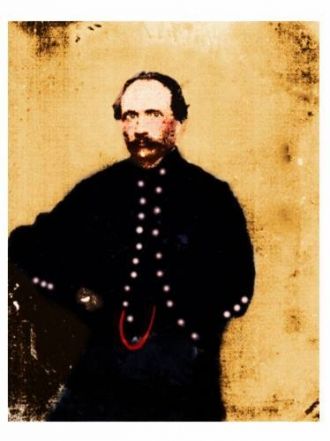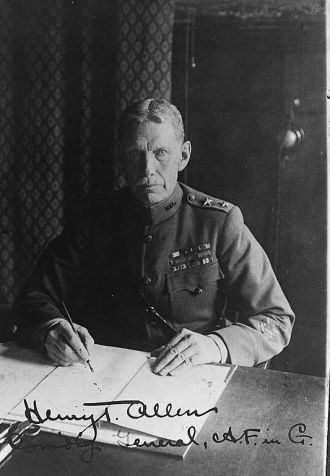 Henry T. Allen graduated West Point in 1882 and served in the Spanish-American War, the Battle of El Caney, the Mexican Revolution, the Punitive Expedition, World War I, the Battle of St. Michiel and the Battle of the Argonne Forest. He was also US Commissioner in the Inter-Allied Rhineland High Commission. He is buried in Arlington National Cemetery. Photo courtesy of the Library of Congress,
People in this photo: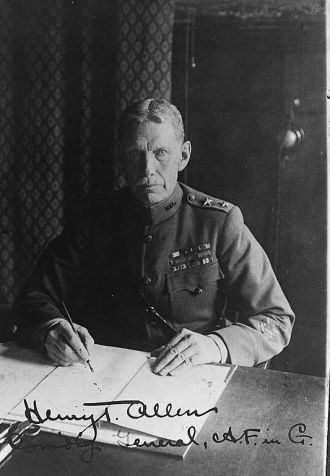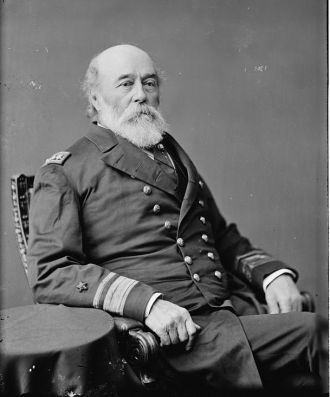 Charles Stuart Boggs (January 28 1811 – April 22 1877) served in the U.S. Navy during the Mexican-American War and the Civil War. Photo courtesy of the Library of Congress, Brady-Handy Photograph Collection
People in this photo: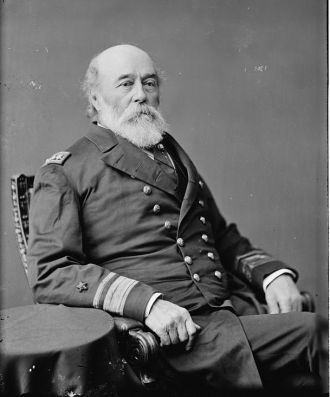 Sergeant George M. Louthan 22nd US Infantry Army First Enlisted 1-15-1908 2nd Enlistment 2-11-1911 3rd Enlistment 3-14-1914 Picture from a newspaper clipping stating that George M Louthan had served 10 years in the Army. Stationed in Texas and Mexico
People in this photo:
c. May 15, 1883 - Unknown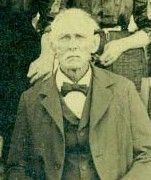 Stephen Maryland Brittenham, born 1826 in Maryland. Came to Kentucky sometime before 1846. Served in the Mexican War in 1847 as a Private in Company D, 3rd Kentucky Volunteer Infantry. Married Sarah Jane Race in 1861 at Knoxville, Pendleton County, Kentucky. Died in 1903 near Louisville, Kentucky. Buried at Knoxville Cemetery, Knoxville, Pendleton County, Kentucky.
People in this photo: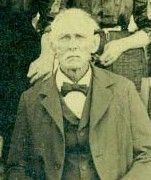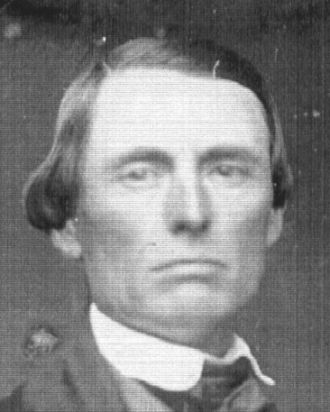 Dr. Gideon Mcknight Alsup born December 29, 1813 in Wilson County, Tennessee served in the Mexican War as a surgeon holding the rank of Major. He survived the war and died in Wilson County, Tennessee on April 24, 1892.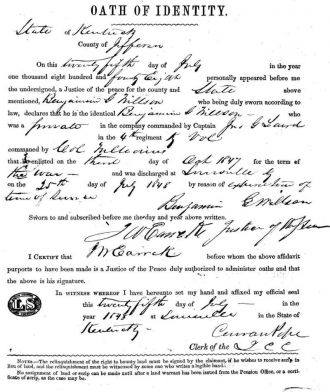 This is a sworn affidavit for Benjamin G Willson. Confirmation of his identity as he is honorably discharged after the Mexican/American War. My great grandfather, Benjamin Wilson lived on Wolf Creek, Whitley Co, KY. This Benjamin G Willson had property on Paunch Creek, also Whitley Co, KY. This is why I ordered these records. I thought it was my g grandfather. If you are related to this Benjamin Wilson, contact me and I will send the rest of the info I received from the National Archives.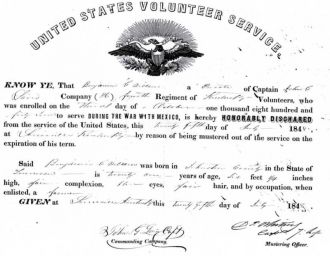 Honorable discharge of Benjamin G Willson. I ordered these records, thinking it was my great grandfather. After I received them, I realized this was somebody else's great grandfather. I have two records on Ancient Faces but a few more that were included in the National Archive Records. If this is your family, contact me and I can forward to you, all I have.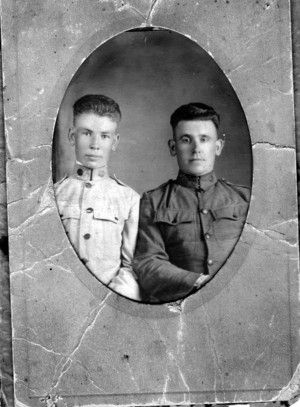 John Pelfrey in the light colored uniform. Don't know the man on the right. John was in the Private Spec. 5th Detachment Quartermaster Corps US Army. between 1923 and 1926. Served in the Mexican Boarder Patrol.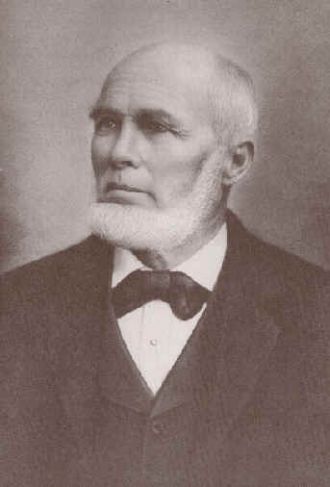 This is a picture of my Gr, Gr, Gr, Gr, Grandfather Christopher Layton. He has a lot of history in the LDS church, including colonizer, settler, Patriarch. He helped settle parts of Utah, Arizona and Idaho. He was involved in the group that discovered gold at Sutter's Mill in California. He was in Company C in the Mormon Battalion.
People in this photo: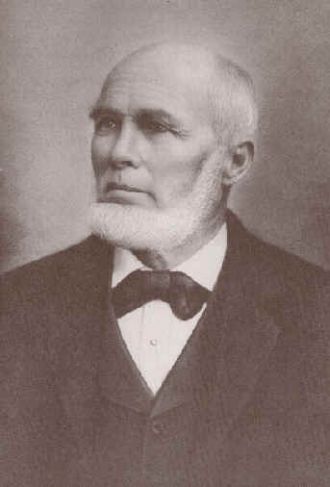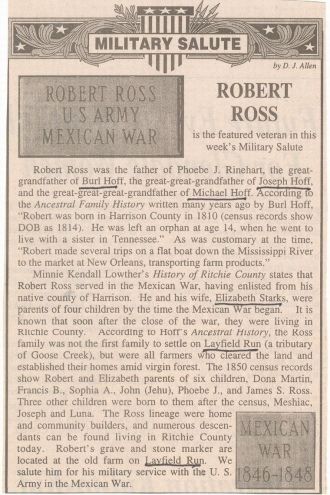 This is a photo of Military Salute added by Carrie Lee on March 17, 2004.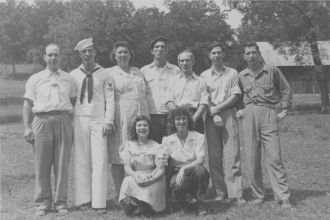 This was originally the homestead of Brig. General William Selby Harney, the Grandfather of Mary Frances ROMAN Rutledge. The Beaumont Boy Scout Reservation is now located on this property. For more information on the Rutledge surname, please see The Rutledge Family Association Web Site at: http://www.rootsweb.com/~rutledge
People in this photo: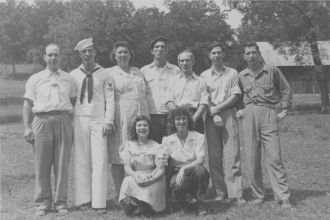 Feb 22, 1913 - Mar 23, 2008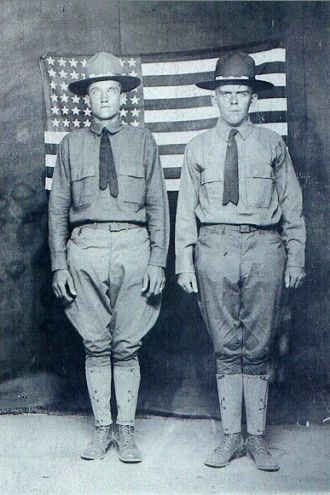 My husband's late father, Wendell S. Lucas. He is on the right. Unidentified man on the left. Location is probably Marta, TX. The two men were volunteers in the Mexican Border Campaign 1917. Wendell was 18 years old and had enlisted in DuBois, PA.
People in this photo: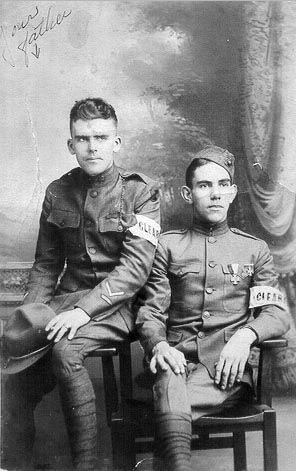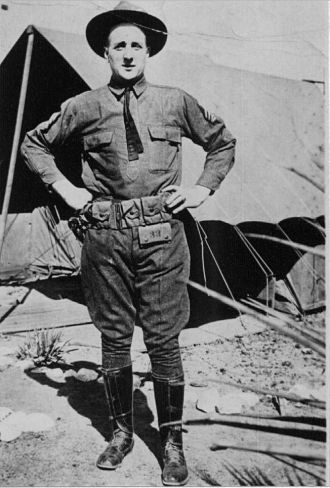 Lee Wilson was Regimental Supply Sergeant for the 33rd MI Nat'l Guard & served on the Mexican border from Oct 1916 - Mar 1917. This unit later became the nucleus of the 125th AEF serving in France & Germany in WWI.
People in this photo: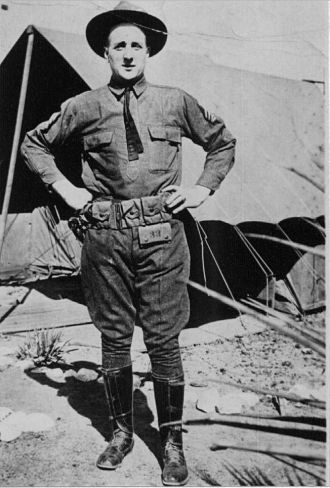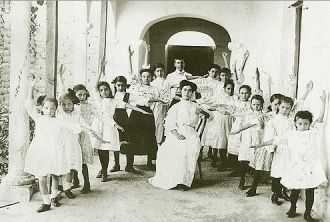 Photo taken during Rev. War in Mexico. Pancho Villa was near this town and scared off rest of children.Niece and Uncle are the teachers left.
People in this photo: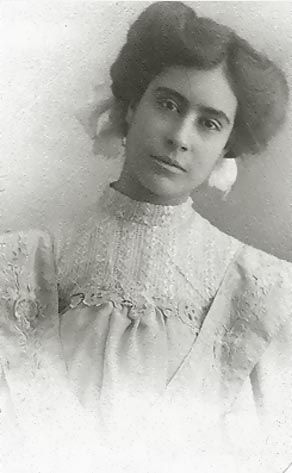 Back to Top