A Father's Love Can't Be Matched
Updated on Jun 21, 2020. Originally added on Jun 16, 2016 by
Kathy Pinna
Fathers have always been honored: in Europe, the Catholic population as far back as the Middle Ages have celebrated fatherhood on St. Joseph's Day (March 19). This tradition was brought to the Americas by the Spanish and Portuguese and in Latin America, fathers are still celebrated on the same day. The first Father's Day in the United States, however, is deemed to be July 5, 1908 - celebrated in West Virginia after the Monongah Mining Disaster killed 361 men, the majority of them fathers. After many failed attempts at establishing a nationwide holiday - including efforts by Presidents Wilson and Coolidge, President Lyndon Johnson was the first to issue a proclamation establishing Father's Day in 1966 and President Nixon signed it into law in 1972. The third Sunday in June now celebrates fathers in many nations of the world.

Fathers love us, support us, and protect us. They teach us how to love and how to make our way in the world. As much as mothers, they are indispensable to our growth and success. Celebrate your father with him - and with these 32 photos showing that a father's love can't be matched.

Topics: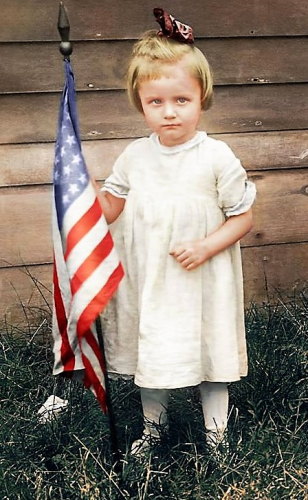 A Father's Love Can't Be Matched
Dads can raise famous sons
Elvis with his father, Vernon
Or raise famous daughters - while being famous themselves
Nat King Cole with Natalie Cole
All eyes are on Dad
in the 1920's.
Lucky dad surrounded by girls
Father with five sons
who all followed him into "the business"
1943
Dads protect us
And guide us
Gragg family - father and 4 sons
Fathers give us fashion
Father and son - cool dudes!
1918
And teach us things
Father teaching his daughter to swim - or at least float.
Dads are fun!
1919 New Mexico
Aw shucks - ain't my Dad great?
Dads love us
Back to Top