Agnes Patricia (Bracken) Mann and Minnie (Fitzgerald) Bracken
Description:
CLAIMED - photo has been returned to family members.

Found at an antique store. Handwritten on back: "Little Agnes Bracken and her little pony and buggy. That is Mrs. Bracken holding him". Agnes was born in 1903, so I'm guessing at the date based on a wild guess at her age in the picture.
Date & Place:
in Temple, Bell County, Texas USA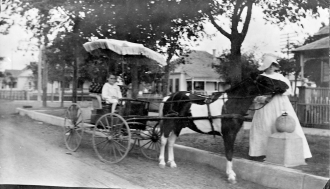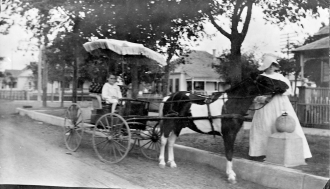 1875 - Aug 7, 1920
1875 - 1920
Back to

Top