Bertha Sositko and Children 1925
Description:
Bertha (Zlatykanicz) Sositko and four of her children in order by age: Helen Josephine- age 10, Mary- age 9, Geneva E.- age 7 1/2, and Joseph "Joe" Sositko- age 4 1/2 years old. This was Geneva Sositko's First Communion in the spring in about 1925. The family's church was St. Joseph's Catholic Church in Hamilton, Butler County, Ohio. Take notice to the girls with their Dutch Boy haircuts.
Bertha was born in 1883 in Muszyna, Poland to Peter and Apolonia (Chmielowska) Zlatykanicz. She married John Sositko in 1908 in Hamilton, Ohio.
Helen married George A. Henry (the son of Lena Tribbey, raised up in Oxford, Ohio and Leroy "Roy" Henry, born in Darrtown, Milford Twp, Butler Co., Ohio) in 1934. Helen married second to Fred W. Cook (George's youngest half brother) in 1946.
Helen talked about her childhood to her daughter, Terry Ann (Cook) Tuttle Bradley. She talked about how she remembers going ice skating with her brothers and sisters on the canal when the canal would freeze over in the winter in Hamilton, Ohio.
Date & Place:
in Hamilton, Butler County, Ohio United States
People: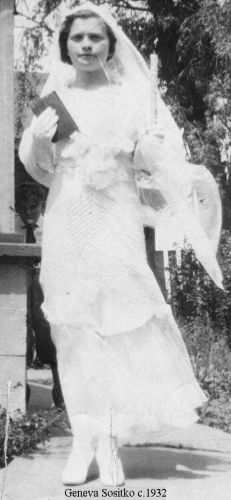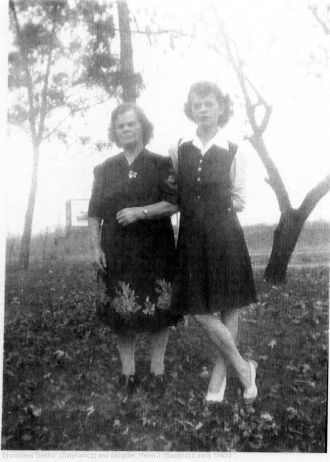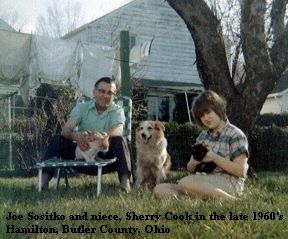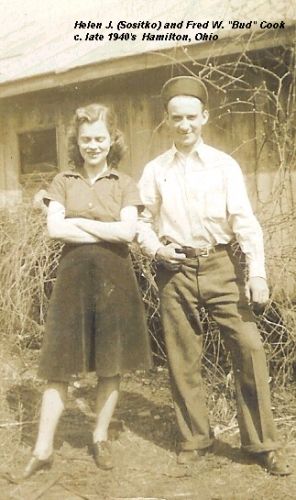 Back to Top