Loading...one moment please

06/26/2019
Bette Davis
A photo of Bette Davis
Date & Place:
Not specified or unknown.
People tagged
in this photo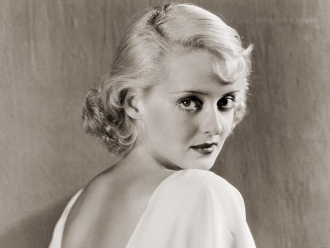 Bette Davis was an iconic American actress, widely regarded as one of the greatest performers in the history of cinema. Born in Lowell, Massachusetts in 1908, Davis began her acting career on Broadway in the 1920s before transitioning to film in the early 1930s. She quickly became a leading lady in Hollywood, known for her fierce determination and uncompromising attitude both on and off screen. Davis won two Academy Awards for Best Actress, for her performances in "Dangerous" (1935) and "Jezebel" (1938), and received numerous other nominations throughout her career. She appeared in over 100 films, spanning several decades and a variety of genres, from melodramas and period pieces to horror films and comedies. In addition to her acting work, Davis was a passionate advocate for women's rights and a trailblazer for actresses in the industry. She passed away in 1989, leaving behind a legacy that continues to inspire and captivate audiences today.
Amanda S. Stevenson
For fifty years I have been a Document Examiner and that is how I earn my living. For over 50 years I have also been a publicist for actors, singers, writers, composers, artists, comedians, and many progressive non-profit organizations. I am a Librettist-Composer of a Broadway musical called, "Nellie Bly" and I am in the process of making small changes to it. In addition, I have written over 100 songs that would be considered "popular music" in the genre of THE AMERICAN SONGBOOK.
My family consists of four branches. The Norwegians and The Italians and the Norwegian-Americans and the Italian Americans.
Susann Dariak
About me:
I haven't shared any details about myself.
Carol Hays
About me:
I haven't shared any details about myself.
Marie Pokorny
About me:
I haven't shared any details about myself.
Back to

Top