Loading...one moment please

The Presley Family
Childhood Elvis Aron Presley was born in Tupelo Mississippi on January 8, 1935 to Vernon and Gladys (Smith) Presley. His twin (named Jesse) was born first but was stillborn so Elvis, throughout his life, was an only child. Vernon, Gladys, and Elvis Presley: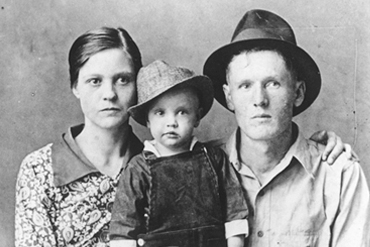 Vernon had built a small shotgun house (two room) in preparation for the birth of the twins and this is where Elvis spent his first 3 years. The family belonged to the Assembly of God church and were of Scots-Irish, Scottish, German, ancestry with a little French and (perhaps) Cherokee.
School Years
An average student, Elvis did impress others with his singing voice (no surprise!). At age 10, he won a singing contest - dressed as a cowboy, he sang the song Old Shep. And placed 5th. Too shy to perform publicly, later in his school life he used to bring his guitar to school and sing during lunch. He was known as the "trashy kid who sang hillbilly music".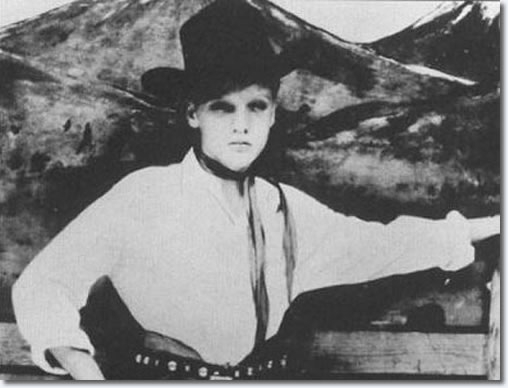 Moving to Nashville in 1948, the family finally found some stability in public housing and Elvis began to blossom. He and others formed a musical collective and began to perform a bit, while Elvis earned additional money ushering at a movie theater and working at Precision Tool and MARL Metal Products. By 1950, his look began to change - he could afford the flashy clothes he loved, he grew sideburns, and greased his hair with rose oil and Vaseline. As his confidence grew, he competed in Hume's Annual "Minstrel" Show in spring of 1953 - and he became more popular with his peers!
Starting His Career
Influences Influenced by the gospel music, spirituals, blues, rhythm and blues, and country music all around him - and musicians such as B.B. King, Hank Snow, Roy Acuff, Ernest Tubb, Jimmie Rodgers, and Sister Rosetta Tharpe - Elvis's singing style evolved. Never trained in singing or the guitar, he synthesized what he heard and made it his own. Two months after graduation from high school, he walked into Sun Records with the intention of making a demo record. When asked by the receptionist what kind of singer he was, he said "I don't sound like nobody."

Nothing came of his first effort at Sun Records (or even his second) so Elvis began working as a truck driver. He also auditioned for groups but they told him that he wasn't a singer. Finally, however, in July of 1954, Elvis hit gold. He and other musicians were fooling around with the song "That's All Right" when Sam Phillips happened by. He loved the sound!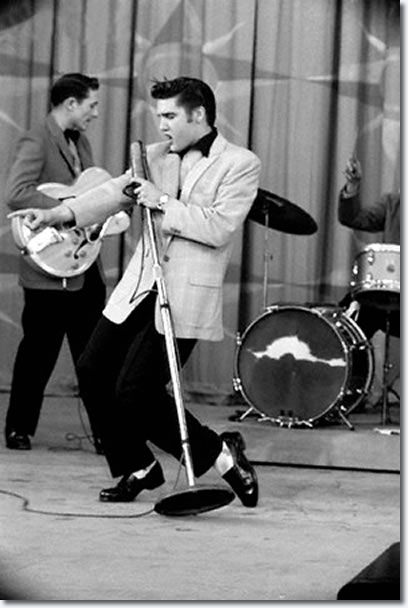 By 1956 Elvis was a certified star and even an international sensation.
The Ed Sullivan Show
The Ed Sullivan Show On the night of September 9, 1956, Elvis made his debut on the Ed Sullivan Show. Of course, neither Ed (who was recovering from a car accident) or Elvis (who was filming his first movie in Hollywood) were there! Charles Laughton, a well known actor, filled in for Ed Sullivan and Elvis's performance was shown from Hollywood. (And yes, his whole body was shown - it wasn't until his 3rd performance on the Ed Sullivan Show that censors instructed that he be shown from the waist up!) Not just teens loved "Elvis the Pelvis" - parents enjoyed his performance, too, and he became a star for all generations.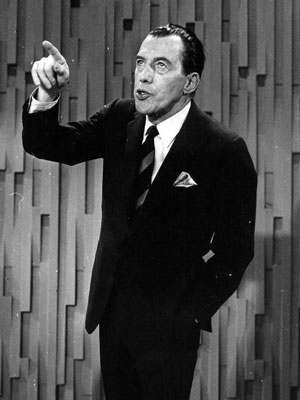 shared on 10/17/2011
The Draft
Elvis received his draft notice Friday December 20, 1957. "It's a duty I've got to fill and I'm going to do it" he was quoted as saying. Initially ordered to report for duty on January 20, he received a temporary deferment for the filming of of the movie "King Creole" With several gold records and a previous movie under his belt, he was already an icon of American music.

On March 24th, 1958, Private Elvis Presley was sworn into the U.S. Army. After six months of basic training (including an emergency visit to see his dying mother), Elvis was sent to Germany where he spent the next 18 months, rising to the rank of Sergeant. It was here that he met his future wife, Priscilla Beaulieu, who was the daughter of stepdaughter of an officer.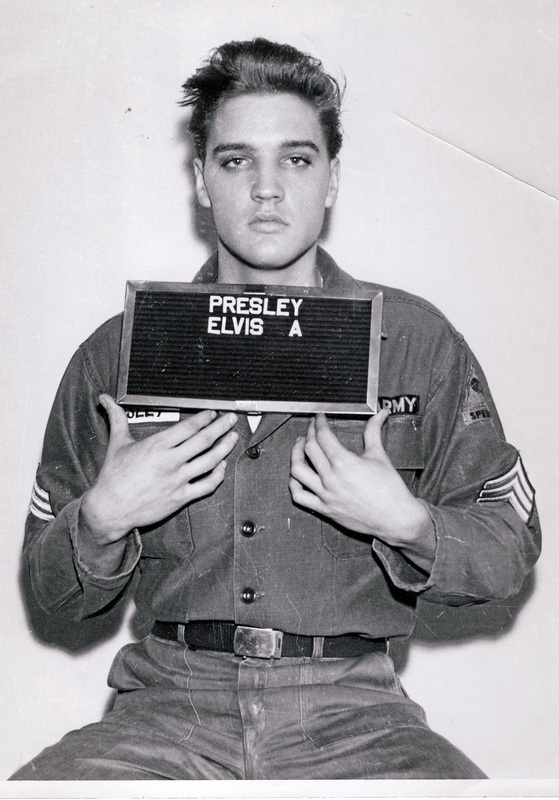 Life after the Army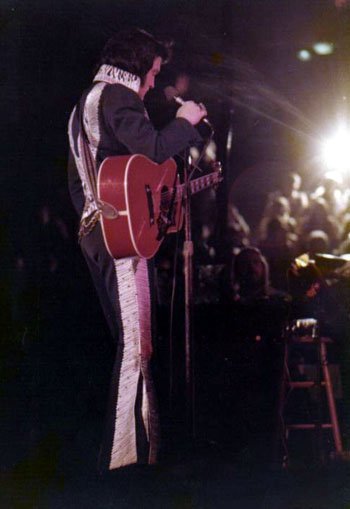 shared on 06/02/2008
Far from ruining his career, Elvis' stint in the Army only enhanced his image. He was praised by everyone for serving in the Army - and when he was given a polio shot in the Army (televised), even vaccination rates went from 2% to 85%. He went on to record numerous #1 hit songs. In addition, he continued to make films, perform in Vegas, and perform in tv specials. Not bad for a poor, shy boy - and for someone who served his country before working on his career. Elvis - The King of Rock and Roll.
Have photos that you'd like to see included? Share
your photos
or discover photos of woman dancers of the early 20th century on the next page.