Catherine "Kitty" Gertrude Hay - Gertrude Hoffman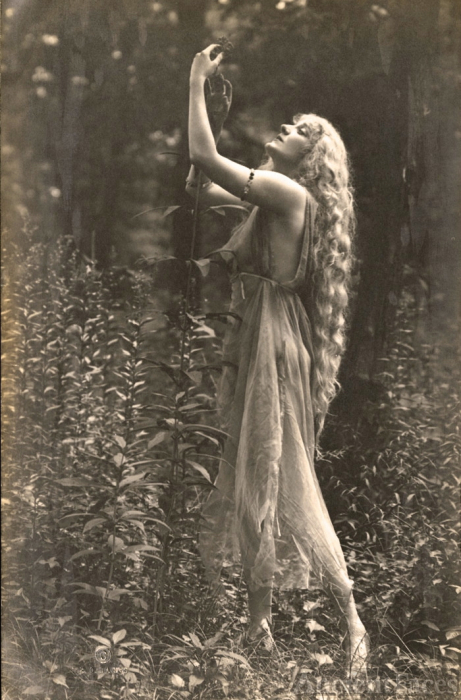 Educated at a convent in the San Francisco Bay Area, Gertrude was encouraged to become a dancer by actress Florence Roberts. At age 16 she signed on with a vaudeville act as a dancer and soon moved on to perform at Oscar Hammerstein's Victoria Theatre in NYC. She was arrested a few times because of her "scant dress" when performing "Vision of Salome". But she was a success - perhaps because of her notoriety, certainly because of her talent - and went on to become the manager and choreographer of the Gertrude Hoffman Girls. Unusually for women of her status, she had one marriage - to Adolph Eugene Victor Maximilian Hoffmann in 1901 - and he was her music director and manager.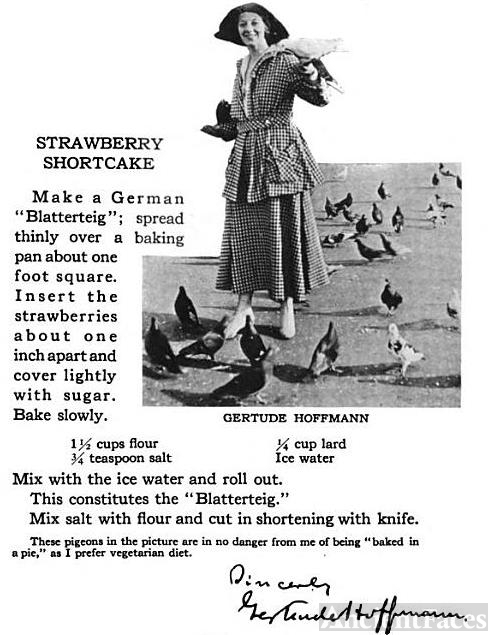 She grew older but she still shared - this is her recipe for a "Blatterteig". And she notes at the bottom that she's a vegetarian - so the pigeons are safe!
A Harlem Kitchen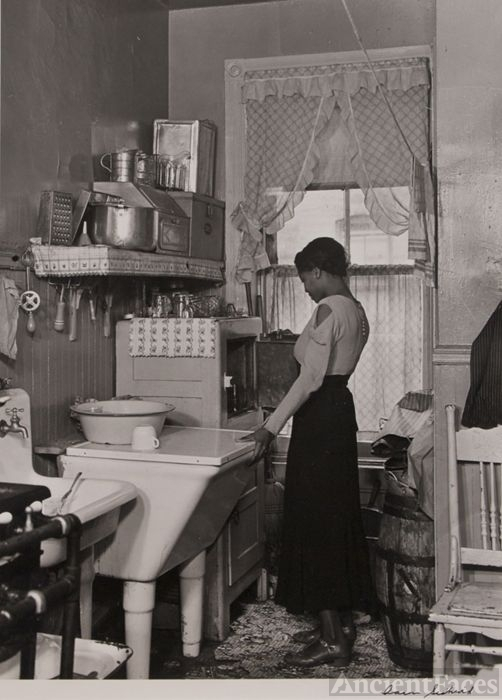 While the name of this woman is unknown, she's lovely and dignified while she labors in a kitchen that we would find "primitive" today. The labor-saving devices we have now! "Props" to our grandmothers and great-grandmothers.
Twins Madeline and Marion Fairbanks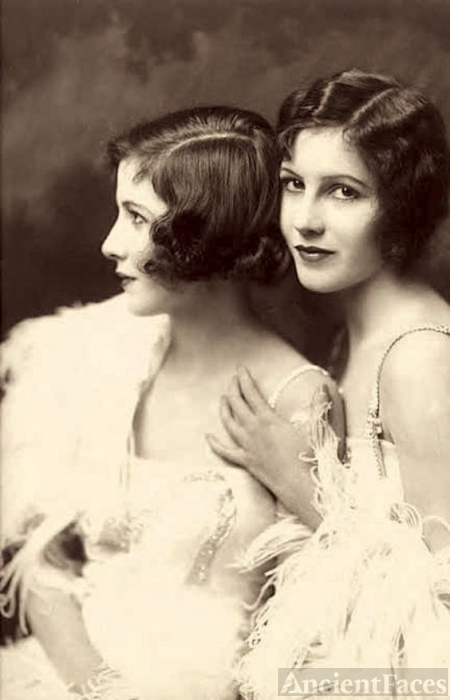 The descendants of soldiers in the Revolutionary War and the Civil War, these twins followed their mother into acting. While Madeline decided to pursue dramatic roles, Marion preferred musical revues. Nonetheless, they often appeared together in silent films and on stage. Each were married for a time but their successful careers - Marion also operated a beauty parlor and directed a branch of a cosmetics manufacturer - allowed them to support themselves throughout their lives.
Martha Coffin Wright (1806 - 1875)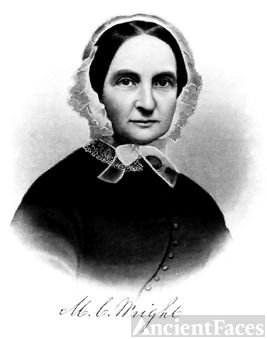 Educated in Quaker schools, Martha was very active in the fight for women's rights and abolition. She attended the founding meeting of the American Anti-Slavery Society in Philadelphia in 1833 and the Seneca Falls Convention, the first women's rights convention. Her New York home was a stop on the Underground Railroad and Harriet Tubman was a close friend. Widowed after being married for 2 years to her husband Peter, Martha met a Quaker lawyer who supported the same causes and they were married 3 years later. She fought tirelessly all her life for human rights and in October 2007, the House passed Resolution 588 "Recognizing Martha Coffin Wright on the 200th anniversary of her birth and her induction into the National Women's Hall of Fame"
St John Ambulance Brigade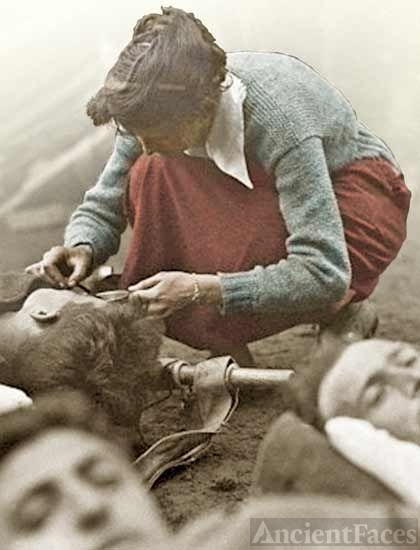 Founded in 1887, St John Ambulance Brigade undertook practical and life-saving work - and women were a part of that work.
Picketing for the right to vote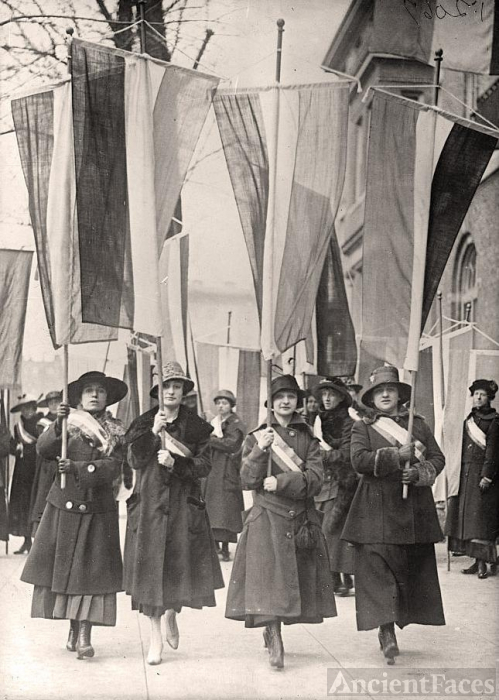 Like Martha Coffin Wright, many early suffragettes were first abolitionists. Once slavery was abolished, they moved on to the long, hard, often dangerous work of obtaining the vote for women - as well as the right to hold property in their own names.
Law-abiding women suffragists!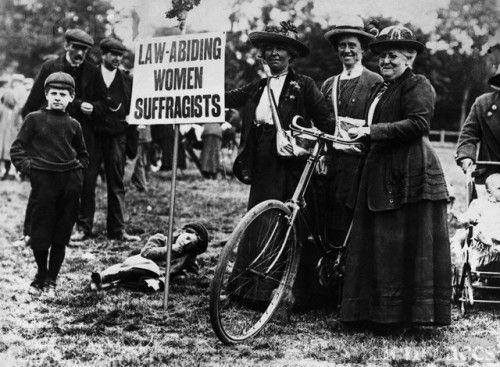 Cycling to their meeting, these women said they were law-abiding but they weren't above resisting when the occasion called for it.
Have photos that you'd like to see included? Share
your photos
or see a video and the history of misogyny on the next page.