Loading...one moment please

Phoebe (Apperson) Hearst in 1895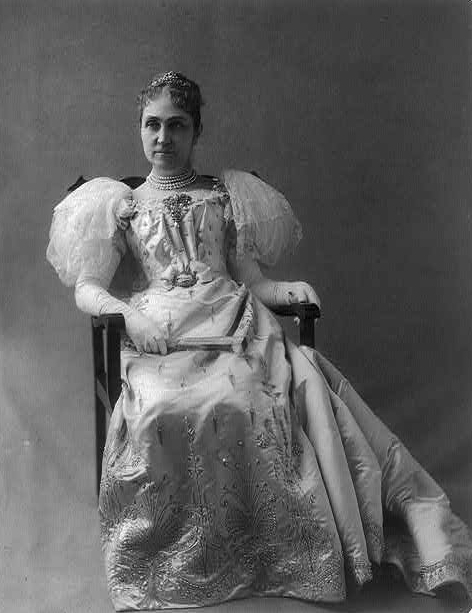 [ Click image for details ]
AncientFaces

357k followers 399 favorites
shared on 01/07/2012
William Randolph Hearst was born April 29, 1863 in San Francisco, California. His father, George Hearst, was a millionaire - he owned a gold mine - and a U.S. Senator from California. His mother, Phoebe Elizabeth (Apperson) Hearst, was the first female Regent of the University of California at Berkeley and a suffragette. She left W.R. Hearst $10 million when she died in 1919 - over $146 million in today's dollars.
WR Hearst in 1904
After attending a prestigious private school in New Hampshire, Hearst went on to attend Harvard College but he never graduated, having been expelled for multiple pranks.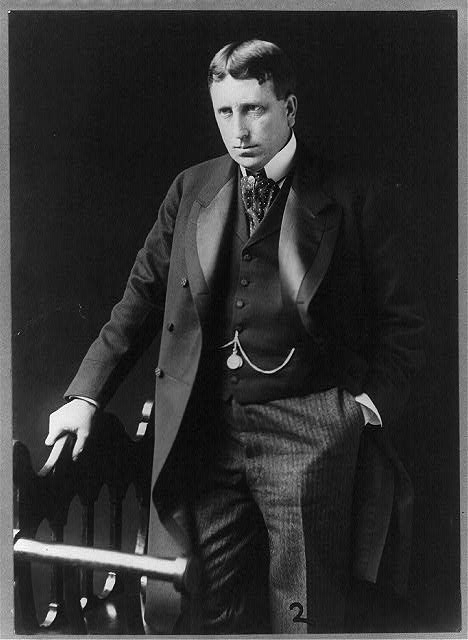 [ Click image for details ]
His father had won the ownership of the San Francisco Examiner in 1880 - as payment for a gambling debt - so he decided to try his hand at journalism. He hired the best writers of the time - including Mark Twain - and adopted a populist agenda, publishing stories about municipal and financial corruption, even attacking companies in which his own family held an interest. Soon, his paper dominated the San Francisco market.
W.R. Hearst at his desk
He had a dream of running a large, influential newspaper chain and he knew that the only way to do this was to own a newspaper in New York City. His mother gave him financial support and in 1895, William Randolph Hearst bought the New York Morning Journal. Hiring away writers and staff from the 16 other New York newspapers, the failing "penny paper" soon became a major rival of Joseph Pulitzer's New York World. Both papers indulged in what was called "yellow journalism" - lots of cartoons and illustrations, populist politics, catchy headlines, and dramatic crime and human-interest stories, often inaccurate, sensationalized, or made up.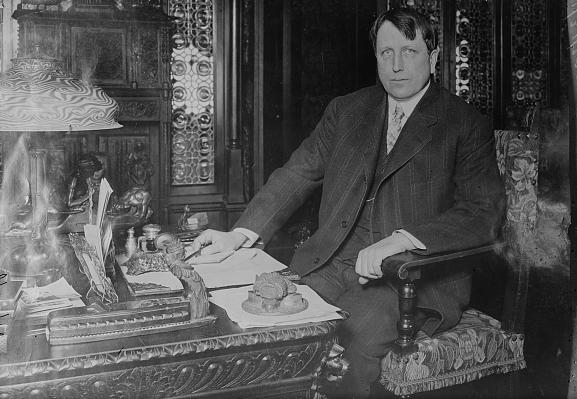 [ Click image for details ]
But after a few years of fierce competition, both papers were losing money and they called a truce. This is when the Journal began making a profit. Hearst's political voice became more powerful - supporting (at first) the Russian revolution, and fighting against Wilsonian internationalism, the League of Nations, and the World Court, thereby appealing to an isolationist audience. And he expanded his empire, opening newspapers in other cities - among them Chicago, Los Angeles and Boston. By the 1920's, he owned newspapers in 28 cities nationwide, several magazines, and two wire services and an empire was truly born.
In April of 1903, Hearst married Millicent Veronica Willson, a chorus girl. She was 21 and he was 40.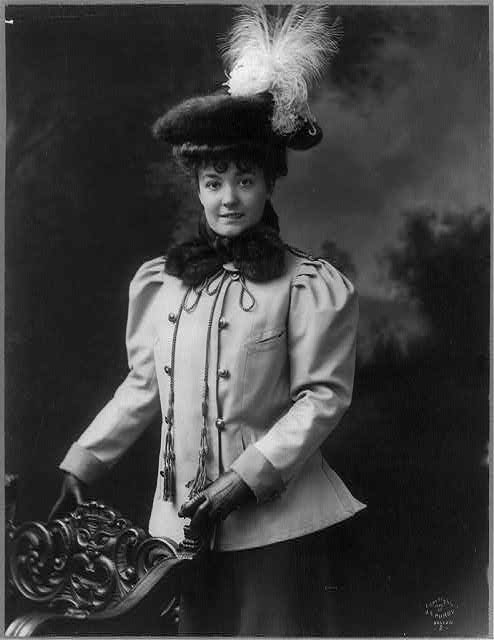 [ Click image for details ]
Hannah Willson, Millicent's mother, ran a brothel in New York City and it was said that she was connected with Tammany Hall, a powerful - and corrupt - political power. Since Hearst had political ambitions, this was seen as a shrewd political move.
W.R. and Millicent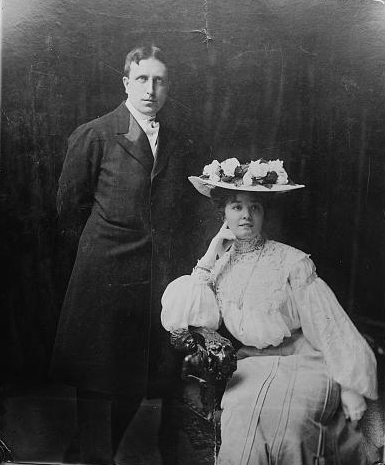 [ Click image for details ]
While Hearst had a long-term affair with another woman, he and Millicent remained married until his death in 1951.
The Hearst Family, 1910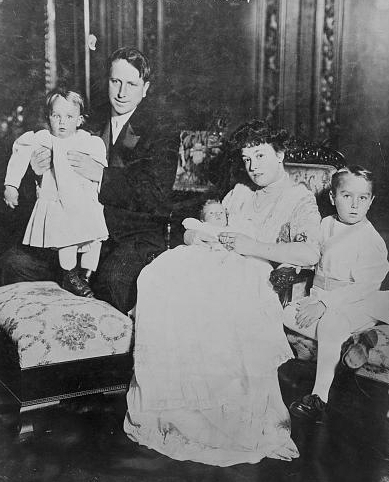 [ Click image for details ]
William Randolph, Millicent, George Randolph Hearst, born on April 23, 1904; William Randolph Hearst, Jr., born on January 27, 1908; and John Randolph Hearst, born in 1910.
Twins Randolph and Elbert
Age 10, 1925, in front of the White House.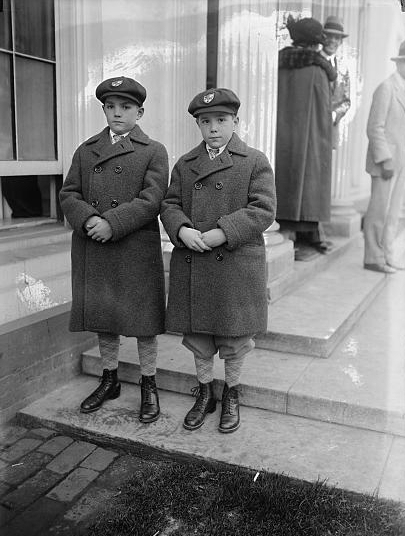 [ Click image for details ]
Their twins Randolph Apperson Hearst and David Whitmire (né Elbert Willson) Hearst, were born on December 2, 1915. In total, they had 5 sons.
Actress and comedienne, she caught the eye of William Randolph Hearst.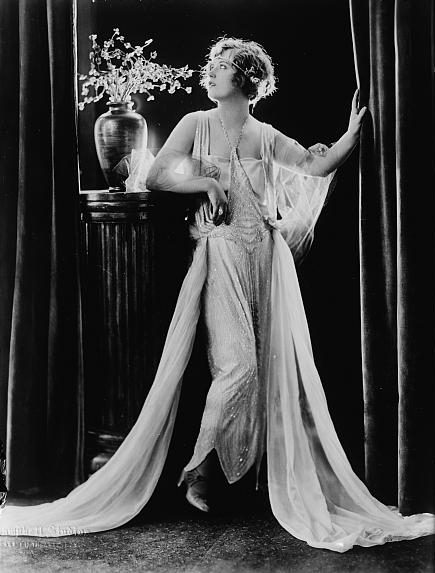 [ Click image for details ]
In 1919, Marion and Hearst began a long-term affair. By this time, he had given up his dream of becoming President. While he was still married to Millicent, he and Marion lived openly - and entertained extensively at San Simeon, "Hearst Castle" for decades. Their daughter, Patricia Lake, was passed off as her niece.
W.R. Hearst, Congressman
His life in politics Like his father, a U.S. Senator, WR had political ambitions. With the support of Tammany Hall, he won a seat to the U.S. House of Representatives - from New York - from 1903 through 1907, winning two elections. He next set his sights on mayor of New York but lost twice, in 1905 and 1909. He also ran for governor of New York, losing in 1906. He ran for President of the United States in 1904, losing the nomination (after spending $2 million), and the U.S. Senate in 1922. All of this running for other offices while being a congressman upset voters and his popularity as a politician declined. It didn't help that his political views kept changing: He began as a Democrat, speaking on behalf of the working class (customers of his papers) and denouncing the rich and powerful (who disliked his editorials). He also espoused isolationism and moved to the far-right in the 1930's, becoming a leader of the anti-Roosevelt conservatives, denouncing Communism - he had supported the Communist revolution in 1917 - and denouncing Roosevelt, which alienated the majority of his papers' readers who were Roosevelt supporters.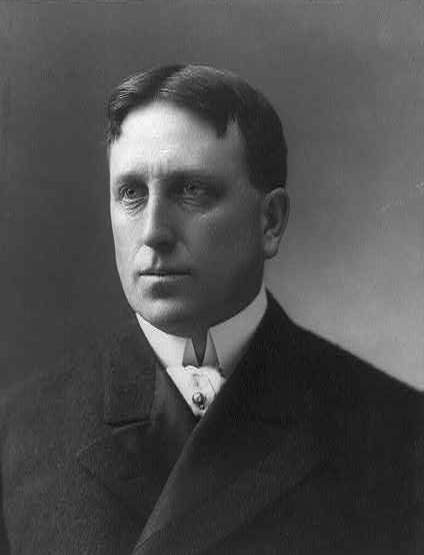 [ Click image for details ]
In 1934, he visited Berlin and interviewed Hitler (he had checked with Jewish leaders first, assuring himself that his interview wouldn't hurt the Jewish community). When Hitler asked why the western press didn't like him, Hearst replied ""Because Americans believe in democracy, and are averse to dictatorship." But his papers carried columns written by Nazi leader Hermann Göring and Hitler - as well as Mussolini and other dictators in Europe and Latin America. And there was no rebuttal to the columns in the papers.
Dinner party at San Simeon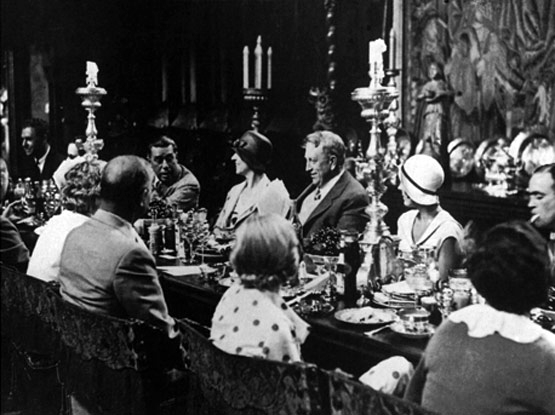 [ Click image for details ]
Kathy Pinna

195 followers 29.6k+ favorites
shared on 04/25/2017
The Great Depression hit the Hearst empire hard and he had to close his movie company as well as many of his publications. This financial difficulty forced him to sell many of the antiques that he had bought for his home in San Simeon - now called "Hearst Castle." He died at age 88 in 1951 but much of his empire survived and his five sons - like their father, none of them graduated from college - carried on the empire.
Have photos that you'd like to see included? Share
your photos
or see photos of the newsboys who sold Hearst papers.