Political Family Dynasties In The United States
Just as sons of blacksmiths often become blacksmiths and sons of doctors also become doctors, so sons (and now daughters) of politicians often become politicians. Take the U.S. Senate, which has 100 members. A full third - 33 of them - are the father, son, mother, daughter, husband or wife of at least one other public official. It's a family business!

In U.S. history, the Adams family is one of only four families to have produced two Presidents of the United States, (others being the Bush family, the Roosevelt family, and the Harrison family.) But other families have produced not just Presidents but also many types of politicians. Take a look at some of these political dynasties and see if you knew about them.

Interesting facts: Our current President-Elect, Donald Trump, is the descendant of relatively recent immigrants (his German side emigrated to the U.S. in the 1880's, his mother emigrated to the U.S. from Scotland in 1929). But he is related to Hillary Clinton through their shared 18th great-grandfather, the Duke of Lancaster, John of Gaunt. Historically, U.S. Presidents with the most royal genes have been elected but given the shared background of Trump and Clinton, is it any wonder that the most recent election resulted in a near tie?
Topics: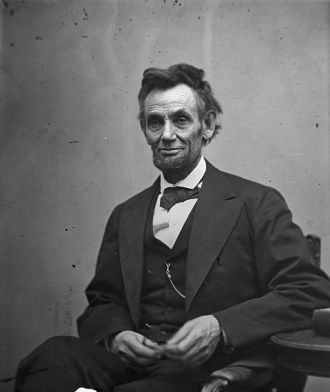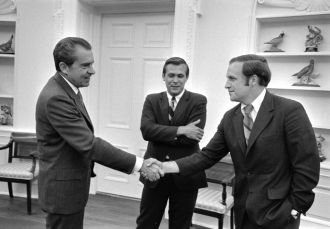 Political Family Dynasties In The United States
Abigail and John Adams
The second President of the United States, John Adams, and his wife Abigail began a long political (and entertainment) dynasty.
John Quincy Adams
John and Abigail's son became the 6th President of the United States. One of his sons became a diplomat.
Herbert & Lou Hoover
President Herbert Hoover's wife, Lou, was a 3rd cousin of John Adams.
Nancy Reagan
Nancy Davis Reagan (born Anne Frances Robbins) was a 3rd cousin of John Adams. Other famous family members are: Raquel Welch, Emily Post, Marilyn Monroe, Orson Wells, Julia Child, Princess Diana, Dick Van Dyke, James Brolin, Ted Danson, Sarah Palin, Zac Efron, and Ellen DeGeneres - just to name a few.
Back to Top