Scandalous!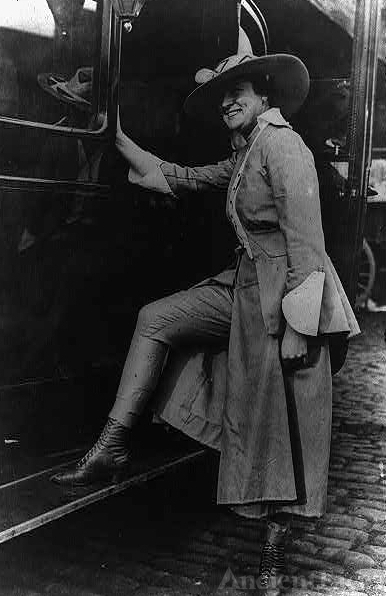 This is a suffragette "marching uniform". You can see her limbs!
It wasn't just about voting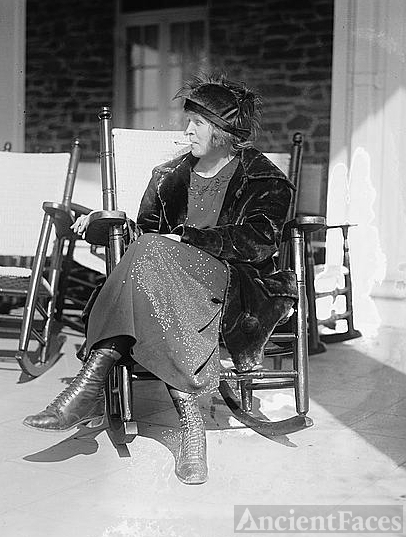 Suffragettes also demanded equal rights, such as the right to smoke in public. Not so popular today?
Fashionable with furs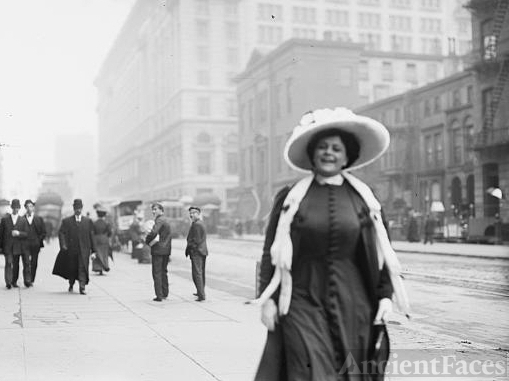 Although it would take another 12 years to get the vote, this suffragette looks upbeat!
What woman doesn't want to protest in flowers?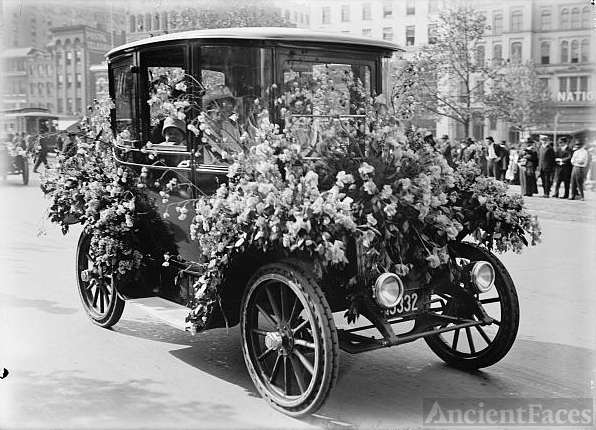 Suffragette Mrs. George Odell
1913 Postcard: "Votes for Women"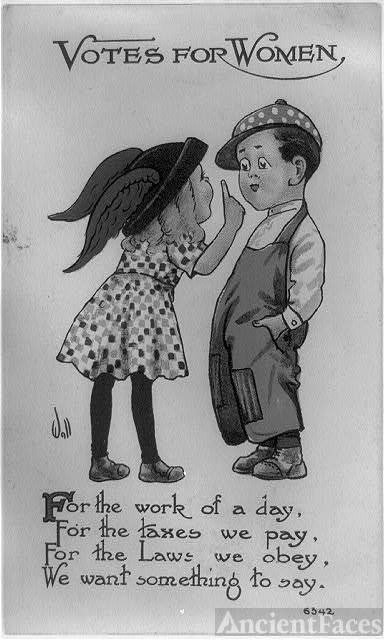 "For the work of a day, for the taxes we pay, for the laws we obey, we want something to say"
Even when we protest, we're artistic!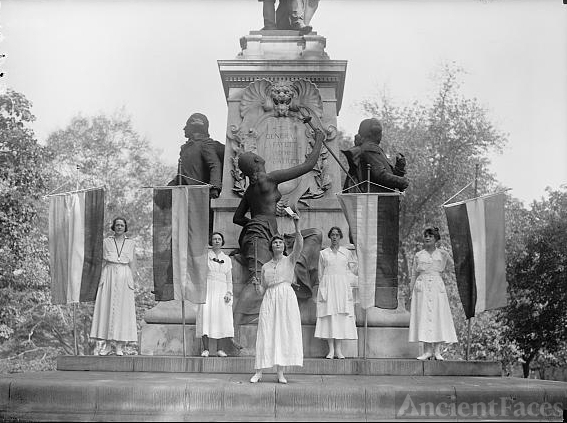 1918 Suffrage demonstration at the statue of Marquis de Lafayette
Magazine support, 1915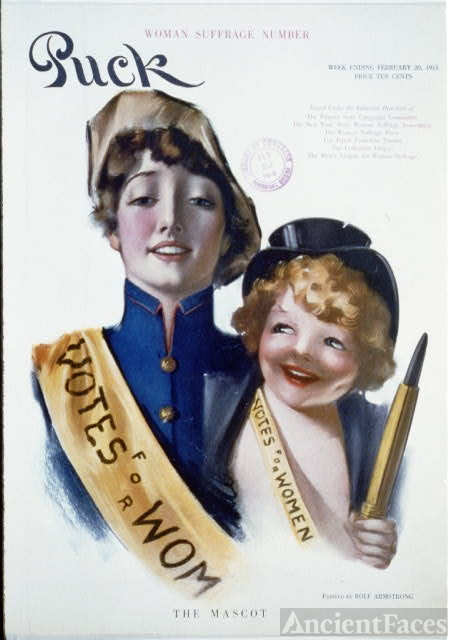 Puck magazine, an influential publication, supported women's suffrage in the 1910's.
Educating the next generation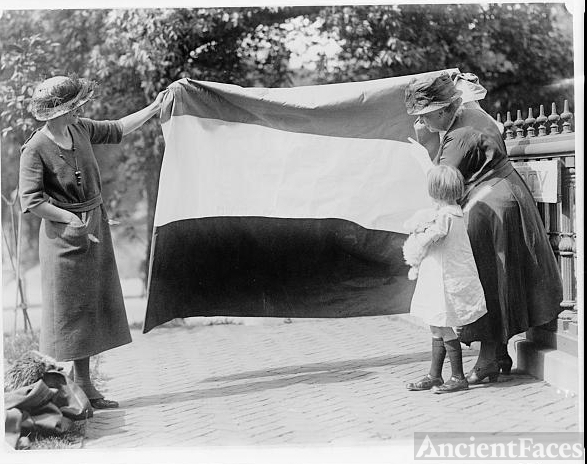 Two suffragettes showing a young girl the Suffrage Flag (in England, the colors were purple, white, and green - in the U.S., they were purple, white, and gold).
Elizabeth Cady Stanton and Susan B. Anthony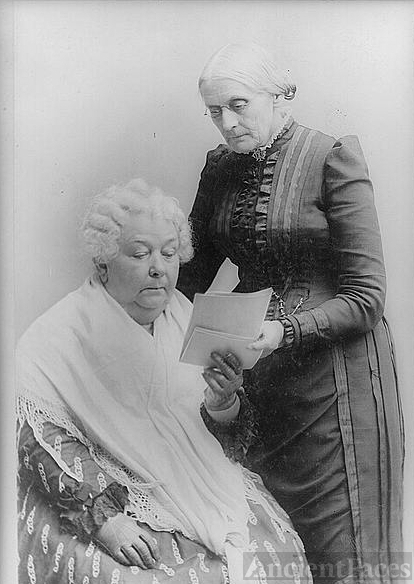 They were abolitionists and pioneer suffragettes.
Suffragette float, 1913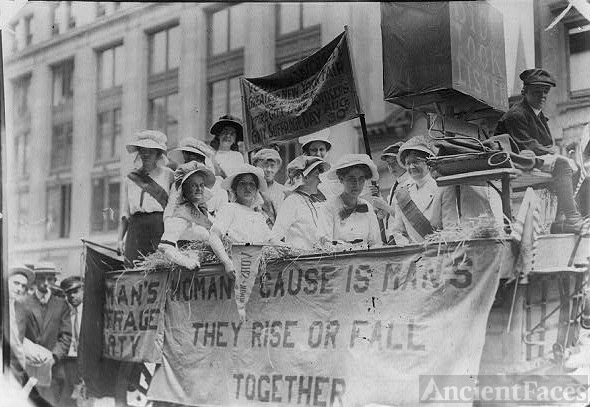 "Women's cause is man's - they rise or fall together"