Helping Americans forget their troubles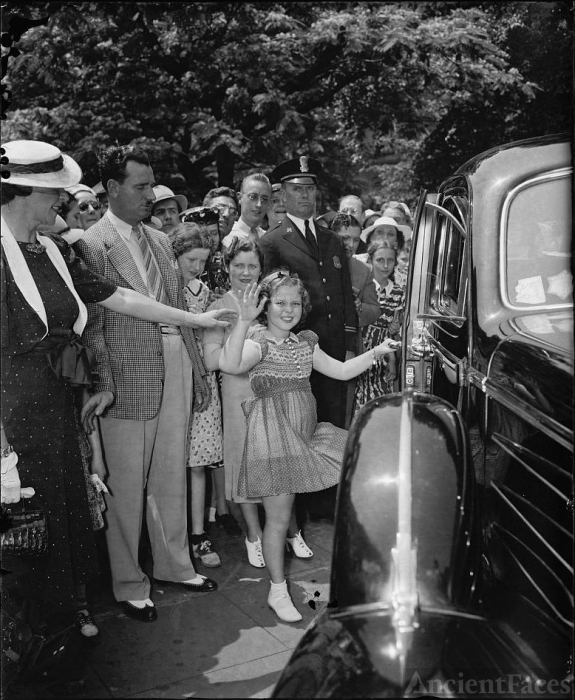 Roosevelt considered Shirley Temple one of the weapons in fighting the Depression.
Depression refugees from Iowa, 1936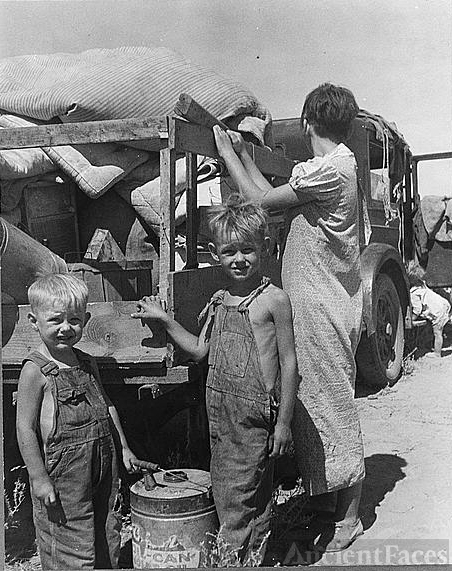 Nine children, father ill, no work - selling their possessions for money to buy food.
Skid row, San Francisco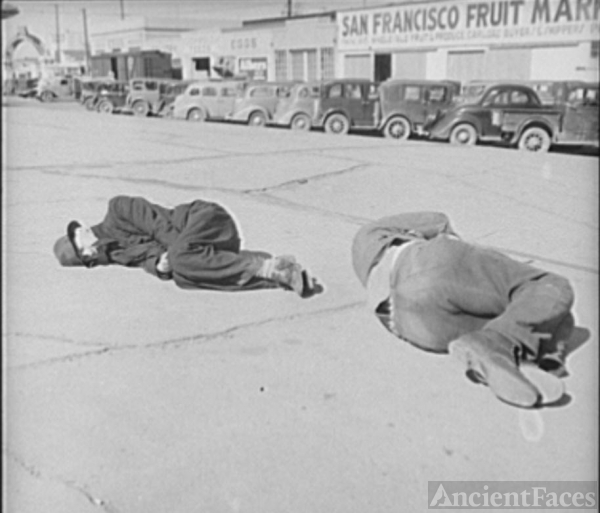 Winter, 1937 - men literally sleeping on the street - in suits.
Food line, 1935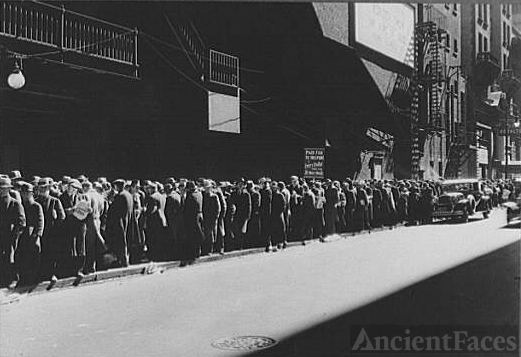 Men in the front of the sign could get a 5 cent meal - the rest would have to beg on the street.
1933, FDR's inauguration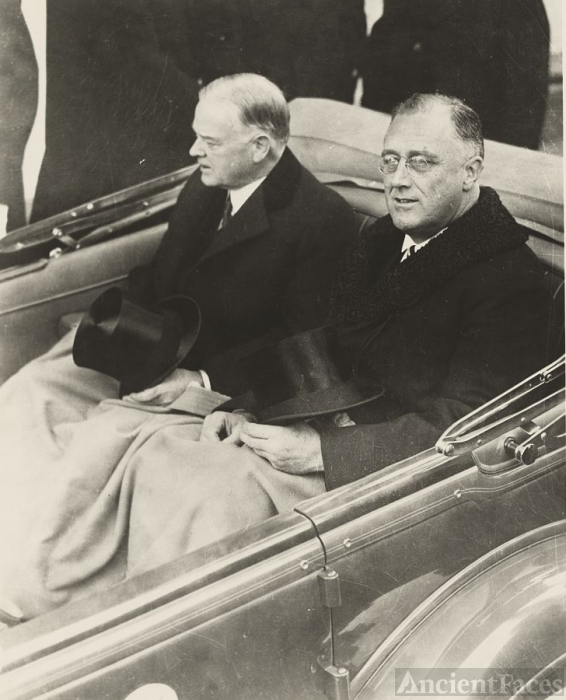 FDR with outgoing President Hoover - the stock market crash and the beginning of the Great Depression were during Hoover's term. He was therefore a one term President.
1901 political cartoon about a balanced economy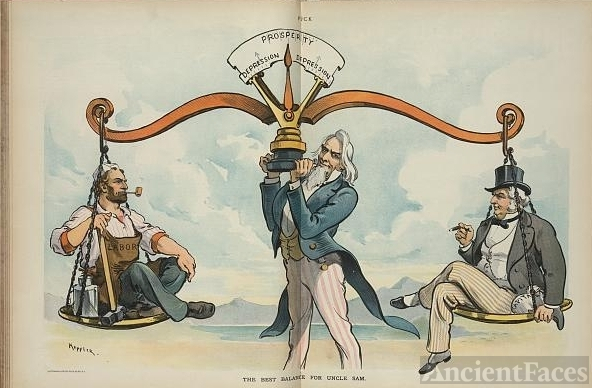 Eternal truth? When government balances the needs of workers and the captains of industry, there is prosperity.
1938 CA unemployment line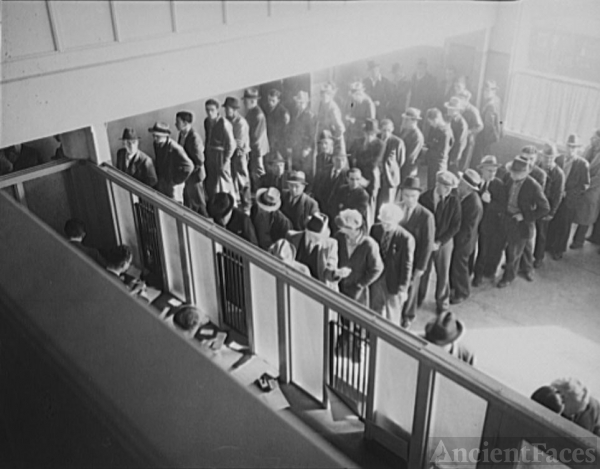 On one of the first days to sign up for unemployment, the lines were long. Only 22 states offered unemployment insurance. It was a new concept.
1936 "Street Meeting" in San Francisco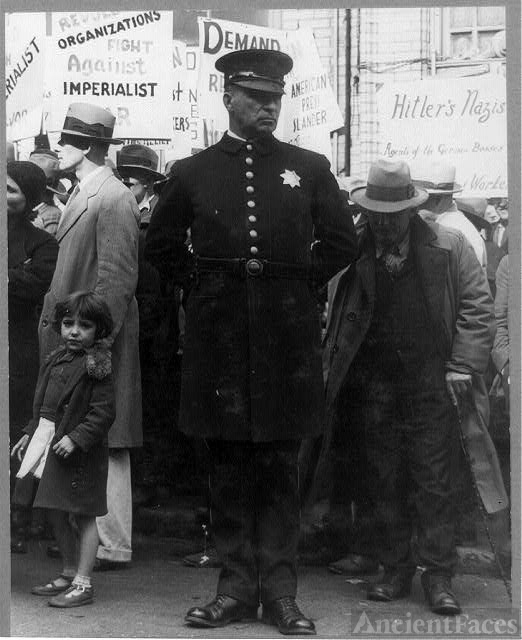 During the Great Depression, they were protesting in suits and hats.
New Orleans, 1939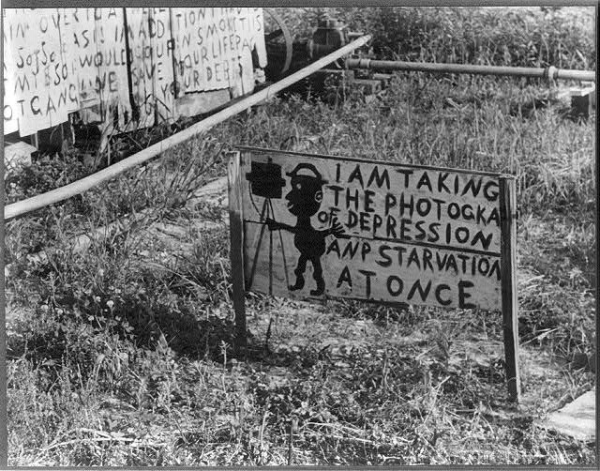 "I am taking the photogka [sic] of depression anp [sic] starvation at once".
1939 - the rest of his story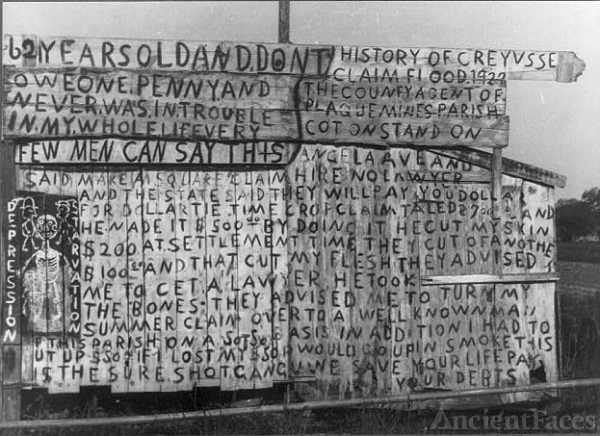 This man was still trying to get compensation from his local government for damage to his farm by a broken levee 12 years later! :(
Congress & White House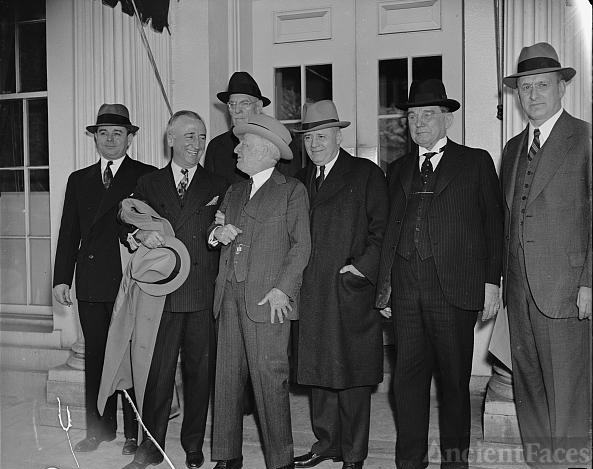 Coming together to help the people. They were trying to create The New Deal to help the American people in very tough times.
1938, Indiana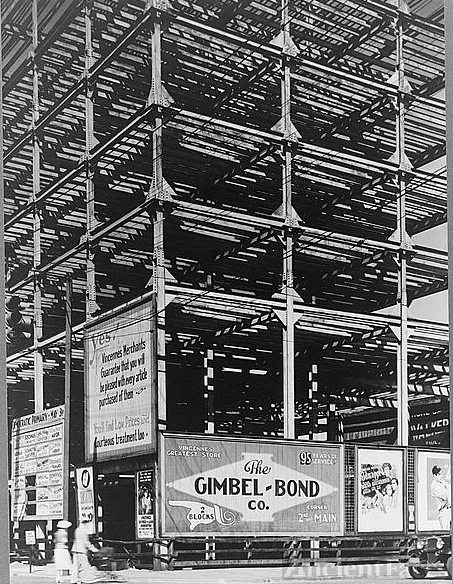 This (projected) hotel had been sitting unfinished since 1929 - 9 years before!