What A Day At The Beach Looked Like In The Past
A day trip to the beach to play in the water and walk on the sands has always been a popular family function. While swimming, BBQing, and bringing toys to the beach remains unchanged, bathing suits and what is considered proper beach attire has definitely evolved. Compare the differences between generations with these photographs taken at the beach.

"By the sea, by the sea, by the beautiful sea...You and me, you and me, oh how happy we'll be" By The Beautiful Sea from the musical "For Me and My Gal" (1914)
Topics: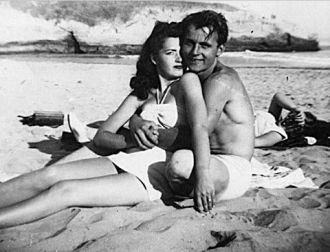 What A Day At The Beach Looked Like In The Past
Florida bathing beauty, 1948
What a cute bathing suit!
You gotta have good food
A beach tailgate in 1950's California.
Like sands through the hourglass . . . so are the days of our lives
Michigan, 1908.
The line-up
If you lived in 1920, you probably wore one of these bathing suits to the beach.
Girls wrangling an alligator
In 1920, the girls were strong!
You got a trophy for being a beauty!
1920 bathing beauty contest.
Pretty girls always attract men
1921 costume contest at the beach. Look at those shoes!
Love those bathing caps!
Back to Top