Frank Edward Kroetch
(1927 - 2001)
Born
March 25, 1927
Hoquiam, Grays Harbor County, Washington
United States
Death
July 12, 2001
Bellingham, Whatcom County, Washington
United States
Other Names
Frank Kroetsch, Frankie
Summary
Frank Edward Kroetch was born on March 25, 1927 in Hoquiam, Washington
United States
. He is the child of
Dorothy Elaine (Ferguson) Kroetch
and
Hollis Joseph Kroetsch
, with siblings
Elaine
,
Hollis
, and
Norma
. According to his
family tree
, Frank was father to 3 children. He married
Marian Joyce (Benning) Kroetch
on March 26, 1949 in Bellingham, Washington
United States
and they later divorced in July 1968 in Sandpoint, Idaho
United States
. They had children
Pam (Kroetch) Marks
and
Kathleen Rae (Kroetch) Pinna
. He would also marry
Carol (Antonsen) Kroetch
on December 28, 1968. They were married until Frank's death in 2001 in Bellingham, Washington
United States
. They had a child
John H. Kroetch
. He died on July 12, 2001 in Bellingham, Washington
United States
at 74 years of age.
37 Followers
Updated: December 1, 2021
Introduction
Frank Kroetch was one of four siblings and was born to Dorothy Elaine (Ferguson) Kroetch and Hollis "Joe" Joseph Kroetch. As far as I know (grandson), Frank and his brother & two sisters had a bit of a rough childhood, having been separated into different groups living with various family members. He was one of the youngest to serve on the USS Killen for the U.S Navy in World War II. In fact, he lived his entire life thinking he was the youngest crew mate on the ship (he lied about his age to serve in WW2), but found out in the late 1990's at a Killen shipmates reunion in San Francisco that one lad had him beat by a handful of days. He married Marian "Joyce" Benning and had two children Kathy Pinna and Pamela Marks. He later married Carol (Antonsen) Kroetch and they raised John Kroetch. He was a very smart man (with an IQ that tested between 165 and 185) and good looking - charismatic! He was a life-long entrepreneur starting numerous businesses in various industries after attending the University of Washington and graduating from San Jose State University. He lived in both California (where his daughters were born) and Washington (where he was born and died). Frank was never baptized (as far as his child Kathy knows) and has no burial site. He was cremated and his ashes distributed between his wife and two daughters. He was quite a human being and we all miss him every day.
Show & Tell His Story
Share your memories, stories, and photos so that Frank is always remembered.
What's this?
Frank's biography
This collaborative biography is for you to show & tell Frank's life so that he is always remembered.
Biography
Frank Edward Kroetch
Frank Kroetsch, Frankie
Other names or aliases
Bellingham, Whatcom County, Washington
United States of America
98271
Last known residence
Frank Kroetch was born on in Hoquiam, Grays Harbor County, Washington
Birth
Frank Kroetch died on in Bellingham, Whatcom County, Washington
Death
Heart Failure
Cause of death
Ashes scattered in Sacred Wind Kentucky & WA state in Bellingham, Washington
Burial / Funeral
Heritage
Ethnicity & Lineage
Frank was primarily a mixture of French, German and Scottish heritage.
Nationality & Locations
United States. He lived primarily in various locations near the Sound in Washington state, although he did live in San Jose, Carmel, and San Diego California and Delta Canada as well.
Childhood
Education
College Degree - attended the University of Washington and graduated from San Jose State College.
Religion
My father described himself as an "agnostic" (he would have said atheist but if he didn't have proof one way or another he wouldn't take a definitive stand). He only set foot in a church for weddings or when his daughters sang in the choir.
Baptism
Adulthood
Professions
Businessman (Frank was an entrepreneur and businessman.)
Personal Life
Entrepreneur, author and ever the student.
Military Service
Frank served in the Navy during World War II as a plankholder on the USS Killen, a destroyer that patrolled the Pacific Ocean. He shared a few stories of the war over the years. He thought he was the youngest on the ship (he lied about his age to join the Navy) until he had a reunion in San Francisco CA in the early 2000s where he learned there was one other a few days younger. He also told of when a bomb went off near the kitchen and killed a sailor in the meat locker. Because of this the crew lived off a diet without any protein for an extended period of time. See below for full military details.
Obituary
Average Age
Frank Edward Kroetch lived 3 years longer than the average Kroetch family member when he died at the age of 74.
Life Expectancy
The average age of a Kroetch family member is 71.
Remembering Dad on the 20th anniversary of his passing
Since I was blessed to have my father in my life for a little over half a century, I have many memories of him as a father and grandfather. I will add some of these stories at another time but tonight, I want to focus on what he did for me and who he meant to me - and how he has helped me deal with loneliness as an elderly person. It's a odd but true fact that people who are only a part of our lives have lasting impressions on who we are and what we become. When I was in my 30's and the mother of a toddler, my Dad and I were talking one evening. He told me something that I'd never heard before: When I was born (I was his first-born), he looked and me and thought: I can pick her up and walk off, just the two of us, and live by ourselves. We are family. He had tears in his eyes as he said this. (Perhaps the impact on him was strong because his own mother had died when he was 5, his father was gone finding work - it was the Depression - and his mother's family didn't "approve" of his father, so he was sent to live with his mother's relatives. He was passed around after that and never truly had a safe, stable family.) Dad may have never told me that before but he always made me feel special and welcome. It may sound odd to say it that way, but it's a true blessing when someone treats you as a welcome presence in his or her life. When they have a smile on their face, in their eyes, and in their voice when they see you or talk to you. When they want to have you around. When they include you in their daily lives. These are important things - especially when you are young. And I have lots of memories of doing things with my Dad. Of feeling that I was never interrupting and that I was a welcome presence in his life. This continued until the day he died - he loved me and showed it by his happiness when he was with me or talking to me. (As adults, we mostly lived in different states but we kept in touch through telephone conversations. How he would have loved Facetime or Zoom - especially after his grandson was born!) As a child, I just knew that my Daddy loved me - and more importantly, that he liked me. But now? I am elderly and often spend weekends and holidays alone - those times that are not taken up by work and daily chores. But because of my father and his love and acceptance, I don't think or feel that I'm "unlovable." He gave me the self-confidence to see this as choices that others make, not a deficit in me. And for that, I say "Thank you Dad." You are a daily presence in my life even 2 decades after you have left this earth.
Navy Records
NAVY RECORDS: Dept. of Veteran Affairs Name: Frank Kroetch Birth Date: 25 March 1927 Death Date: 12 Jul 2001 SSN: 577407257 Branch 1: N Enlistment Date 1: 13 Sep 1943 Release Date 1: 24 Mar 1947 Per Navy Separation Papers: Honorable Discharge Separation date, 2/19/1947. Fireman 1st class at time of discharge. Previously Apprentice Seaman, Seaman 2c, Seaman1c; served on the USS Killen, USS Grant, USS Fletcher & USNAS Norman, Oklahoma. Service # 386-82-64 S1 USn Campaigns: San Pedro Bay- Surigao Straits-Borneo-Aleutians Medals for service: American Area Campaign (American Theater) Asiatic-Pacific Campaign, 2 stars Philippine Liberation World War II Victory Navy Occupation Service Frank was 16 years old at time of entry into service, but his father, Hollis, lied on the induction papers making Frank 17 years old. Birth date on Navy papers is 3/25/26, but Frank's actual dob was 3/25/27. Frank was paid $65 per month for 3 years, 10 months and 7 days as part of his discharge "subsistence allowance". Active service dates: 9/13/1943 to 2/19/47 total of 3 years, 6 months and 7 days Home address at time of entry: Satsop, Washington. Per service papers received from the Selective Service 1/11/2007: Frank was living at PO Box 954, Satsop, Grays Harbor, Washington at the time of entry into service. Records show his age as 17 years, 6 months (actual age was 16 years, 6 months) and Hollis Joseph Kroetch, of the same address, was shown as Frank's legal guardian (and father). At the time of entry, Frank was 5 feet, 11 inches; weight was 131 pounds, blue eyes, brown hair, ruddy completion with a 4 inch scar on his upper right thigh, a 1 inch scar left front (?) and index finger minus first joint. The enlisting officer was S.C. Hartigan, Ensign. Frank agreed to serve until March 24, 1947, and enlisted as an "Apprentice Seaman". Papers were signed by Hollis on September 4, 1943. Per personal records: 12/02/1943: BATTEN, Norman, OK NTS Farragut, Idaho..."this man is a drop from the AOM School". 02/15/1944: Transferred this date from NATTC, Norman, OK to R/S, New Orleans, LA for gen. det. 02/18/1944: reported NATTC, Norman, Oklahoma 03/08/1944: "Transferred to Receiving ship, San Francisco, Ca., for duty under instruction in the destroyer training program and assignment to new construction destroyers by COTCP PacSuBordComd, San Francisco...received about 03/12/1944" 04/30/1944: Frank transferred from the RS NS New Orleans, LA to Bremerton, Washington to report to duty on the USS Killen...received about 05/04/1944 06/19/1944: Urgent letter sent to San Diego by the Navy Department for "Report of Return of Straggler or Deserter"...states that Frank was to report back to duty at 6:00 am 6/18/1944 but did not return-surrendered himself at 8:59am to ship...Frank was charged $1.00..official notes state, "Surrendered on board this station at 0800, 08/05/1944: AWOL from 0740 on 08/03/1944 to 1840 on 08/04/1944. Captain's Mast: Loss of all liberties in this port (San Francisco). 8/18/44 in uniform stating he was AWOL from the USS Killen since 0600, 6/18/44. Transferred to the USS Killen for appropriate disposition and duty in acc with the BuPers C/L 172-43" Captain at the time was C.H. Morrison. 08/12/1944: Notice that Frank was AWOL from 0745 August 12, 1944 to 0525 August 14, 1944, a period of 1 day, 21 hours and 40 minutes. Tried by "Deck Court" on 08/15/1944; sentence: to be confined for a period of 10 days and to lose $10 per month of his pay for a period of 3 months; t.l.p. amtg. to $30. Approved by C.A. on 08/15/1944 that the limits of confinement are defined as the limits of the ship. Ordered by G.R. Muse, Lt. Comm. After shakedown Killen cleared Port Angeles, Washington, 19 August 1944, escorted a convoy from Pearl Harbor and arrived at Manus, Admiralty Islands, 14 September. 09/07/1944: Per papers Frank "Qualified as a member of the realm of the Golden Dragon by crossing the 180th Meridian" 09/13/1944: "Duly initiated and qualified as a Shellback into the Ancient Order of the Deep by crossing the Equator on board the USS Killen (DD 593) 06/30/1945: rate: S2c; proficiency in rating 3.0 seamanship 3.3 conduct 2.5 09/01/1945: S1c; 3.0 3.3 4.0 12/31/1945: S1c; 3.3 3.3 4.0 03/28/1946: Pay Adjustment for Absence or Sentence of Court, or Both: Deck Court approved on this date a total loss of pay from $44 to be checked $22 for 2 months (see above) Offense: AWOL 3 days, 20 hours and 30 minutes 06/30/1946: rate: S1c; proficiency in rating 3.5 seamanship 3.5 conduct 3.5 08/04/1946: Notice that Frank was AWOL from 12:45pm until 7:10pm, a period of "six hours, 25 minutes". Frank assigned to 30 hours 'extra duty'. 08/15/1946: Notice by Captian that Frank "failed to turn in liberty card" & was "shirking duty". Frank was confined to 5 days of bread and water by J.B. Anderson, Lt./Commanding Officer. 01/15/1947: Sub-Div #1, SDGR PacResFlt for duty USS Fletcher (DD44); papers indicated that he had received training in "Fire Fighting School" 02/14/1947: Receiving Station, San Diego, CA for separation from US Naval Service 03/24/1947: Received honorable discharge for 3 years of service in San Diego, CA SS# received from District of Columbia. Muster Date: 4 May 1944 enlistment date 9/13/1943 Name: Frank E Kroetch Ship, Station or Activity: Fletcher Ship Number or Designation: DD 445 Muster Date: 15 Jan 1947 US Department of Veteran Affairs: Name: Frank Kroetch Gender: Male Birth Date: 25 May 1927 Death Date: 12 Jul 2001 SSN: 577407257 Branch 1: N Enlistment Date 1: 13 Sep 1945 Release Date 1: 24 Mar 1947 WWII Navy Muster Rolls San Francisco Name: Frank E Kroetch Ship, Station or Activity: Killen Ship Number or Designation: DD 593 Muster Date: 30 Jun 1944 seaman second class Date of Enlistment: Sept. 13, 1943 WWII Navy Muster Rolls Name: Frank E Kroetch Ship, Station or Activity: Killen Ship Number or Designation: DD 593 Muster Date: 1 Jul 1946 WWII Navy Muster Rolls Name: Frank E Kroetch Ship, Station or Activity: Albert W Grant Ship Number or Designation: DD 649 Muster Date: 16 Jul 1946 Seaman 1st class Received from USS Killen DD593 WWII Navy Muster Rolls Name: Frank E Kroetch Ship, Station or Activity: Fletcher Ship Number or Designation: DD-445 Muster Date: 23 Dec 1946 Fireman 1st Class WWII Navy Muster Rolls Name: Frank E Kroetch Ship, Station or Activity: Fletcher Ship Number or Designation: DD 445 Muster Date: 15 Jan 1947
San Francisco USS Killen Reunion
I remember back in 1999 going with my mother
Kathleen Rae (Kroetch) Pinna
and grandfather
Frank Edward Kroetch
to his
World War II
ship reunion. I was just wrapping up high school at the time and found the trip to be particularly fascinating. When they got together, all of the guys immediately remembered so many memories that they hadn't recalled in decades. The stories that came out of them were truly amazing. Their memories were all unique and contained details about these shared experiences. The storytelling experience was truly jaw dropping. I felt like I got a glimpse into what it was like for them. There's a photo of the reunion here
USS Killen Reunion
Family Tree
Frank's immediate relatives including parents, siblings, partnerships and children in the Kroetch family tree.
+ Add
Frank's Family Tree
Relationships
+ Add
Marian Joyce (Benning) Kroetch
&
Frank Edward Kroetch
Married: March 26, 1949 - July 1968
Cause of Separation: Divorce
Married at:
Bellingham, Whatcom County, Washington

United States
Divorced at:
Sandpoint, Bonner County, Idaho, 83864

United States

Frank Edward Kroetch

Marian Joyce (Benning) Kroetch
+ Add
Carol (Antonsen) Kroetch
&
Frank Edward Kroetch
Married: December 28, 1968 - July 12, 2001
Cause of Separation: Frank's Death
Ended:
Bellingham, Whatcom County, Washington

United States

Frank Edward Kroetch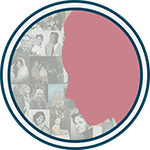 Carol (Antonsen) Kroetch
Spouse:
Children:
Friends
Friends can be as close as family. Add Frank's family friends, and his friends from childhood through adulthood.
Comments
Leave a comment to ask questions, share information, or simply to show that you care about Frank.
Obituary
Share Frank's obituary or write your own to preserve his legacy.
The following appeared in the Bellingham Herald in Washington State on August 19, 2001: Frank Edward Kroetch, age 74, of Bellingham, passed away unexpectedly Thursday, July 12, 2001. Born March 25, 1927 to Hollis Kroetch and Dorothy Ferguson in Aberdeen, Frank was raised in Whatcom County. His grandparents, George Ferguson and Nancy Boggs, settled in Goshen around 1904, after moving from Sacred Wind, Kentucky, making Frank a third generation Whatcom County resident. Frank joined the Navy in 1943, serving as a Fireman 1st Class, aboard the USS Killen, USS Grant, and USS Fletcher, in the Pacific Campaign. He was decorated multiple times for his outstanding service. After the war, he attended the University of Washington in Seattle, later transferring to San Jose State University in California. He received dual degrees in Philosophy and Psychology, with a minor in Business Administration. Frank started his career as an executive with the General Mills Corp. in San Francisco. Possessing a high entrepreneurial spirit, he later pursued a number of other business ventures. He was a very creative and compassionate individual with great foresight. He was an avid reader, reading over 900 words per minute, and was once featured on a television program in California for his incredible speed reading ability. Also a history buff, he spoke fluent German, and treasured his family history and genealogy. Frank also took great pleasure in trading Navy war stories with his old shipmates on the USS Killen. Frank is survived by Carol, his loving wife of 33 years, his two daughters, Kathy Pinna, and Pam Marks, son-in-law Neil Marks, all of San Jose, Ca; a son John Kroetch and daughter-in-law Laura, of West Seattle; his grandchildren Daniel Pinna, Laynie Jacobs and Sophia Kroetch; sisters Elaine Gillette of Lake Stevens and Norma Finochiaro of La Jolla, Ca; numerous nieces, nephews and cousins. The family will be holding a private memorial service. Memorials may be made in his name to: World War II Memorial, American Battle Monuments Commission, PO Box 96766, Washington DC 200906766. --- Written by Grandson below--- Frank Edward Kroetch left this world as an accomplished entrepreneur having started numerous businesses (from restaurants to steel framed housing), a proven intellectual with the ability to interact with anyone about any subject, an author of various short novels (one of which I adore is a Star Trek themed "Night Before Christmas"), and a well admired, respected and a well-loved man. Frank was a brother to four siblings, a husband to two wives, and a father to three children: 2 by blood and 1 by parenting, and grandfather to three: 1 child from each of his two daughters, and 1 child from his son. He lived the majority of his life in Washington State with some years in San Jose, San Diego, & Carmel Valley California - as well as a couple of years in Delta, British Columbia, Canada. During the middle of his life he spent time in his home in Washington near the Sound then flew (with the help of a pilot!) to his home in Carmel Valley. I wish I had the opportunity to know him as a man and not simply as my grandfather. As I've matured and continue to find my path through life, I would have very much enjoyed discussions with him about all the very fun nuances of life. You remain well loved grandpa. - djp 11/28/2019
1927 - 2001 World Events
Refresh this page to see various historical events that occurred during Frank's lifetime.
In 1927, in the year that Frank Edward Kroetch was born, in September, the Columbia Broadcasting System (later called CBS) became the second national radio network in the U.S. The first broadcast was a presentation by the Howard Barlow Orchestra from radio station WOR in Newark, New Jersey.
In 1935, at the age of only 8 years old, Frank was alive when on September 8th, Louisiana Senator Huey Long was shot by Dr. Carl Weiss. Weiss was shot and killed immediately by Long's bodyguards - Long died two days later from his injuries. Long had received many death threats previously, as well as threats against his family. He was a powerful and controversial figure in Louisiana politics (and probably gained power through multiple criminal acts). His opponents became frustrated with their attempts to oust him and Dr. Weiss was the son-in-law of one of those opponents. His funeral was attended by 200,000 mourners.
In 1958, by the time he was 31 years old, on March 24th, Elvis Presley was inducted into the United States Army. Although he could have served in Special Services as an entertainer, he chose to become a regular soldier. Almost everyone thought it would be the end of his career - it wasn't.
In 1963, Frank was 36 years old when on November 22nd, Vice President Lyndon B. Johnson became the 36th President of the United States when President John Kennedy was shot and killed in Dallas, Texas. Johnson was sworn in on the plane carrying Kennedy's body back to Washington D.C.
In 1986, at the age of 59 years old, Frank was alive when on January 28th, the space shuttle Challenger exploded 73 seconds after launch. All seven crew members died. The cause of the explosion was later found to be a failed O-ring. The O-ring failure was due to the unusually cold conditions at Cape Canaveral.
About the AncientFaces Community
Back to

Top